Larry, Zac and Grant Build a Boat
Page 15
April 18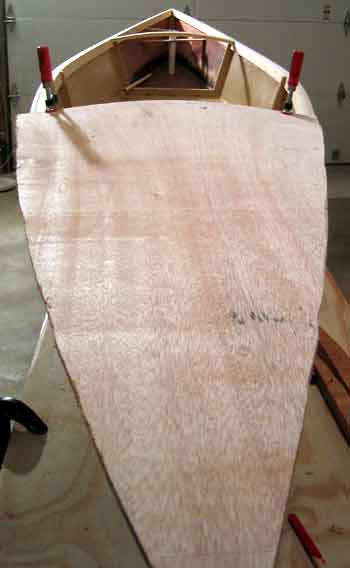 Grant played with the possibility of a deck.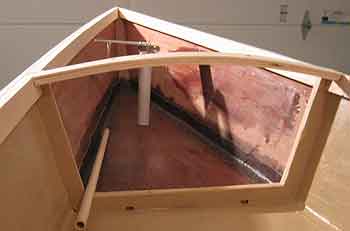 An aft deck might cover the steering post.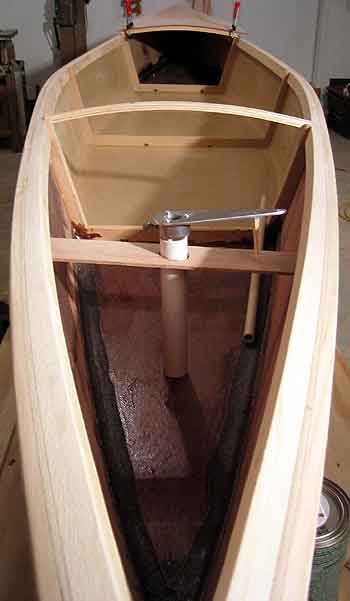 Looking forward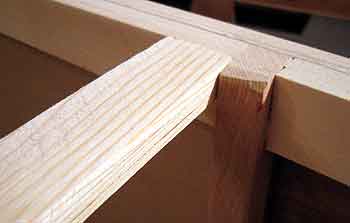 Deck support, 3 laminates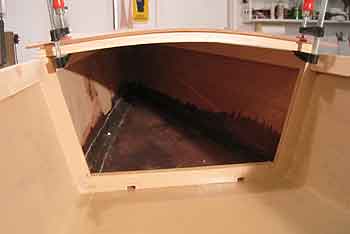 These two curved supports are too flat. The highest part of the curve must be at least 2-3/4 inches above a straight line from top of gunwale to top of gunwale.

Looking for more information about "fiberglas" or "fiberglass" or "resin?"
Be Our (and Google's) Guest:
---
On to Page 16
---
Back to Page 1
---
Click on an ad -- doing so helps pay for this website.
(Ads are not selected by the webmaster. Google selects advertisers based on page's content.)
---