Terry's Tudor
March 14, 2009 &
December 6, 2009
---
Google ads helps pay
for this website.
---
---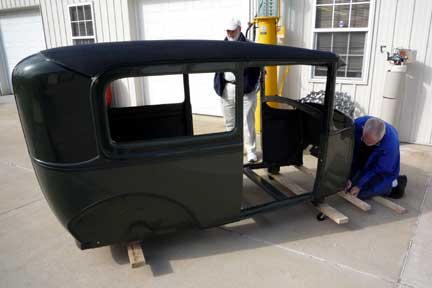 Larry, Terry and I took my car with Ken's trailer to pick up Terry's Tudor body from its painter, Dave Conrad.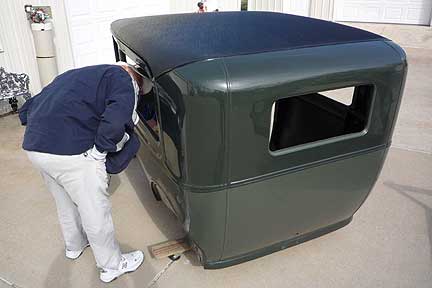 Larry checks it out.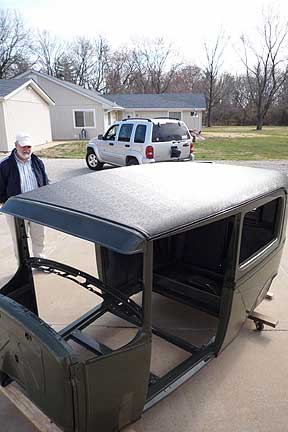 Ditto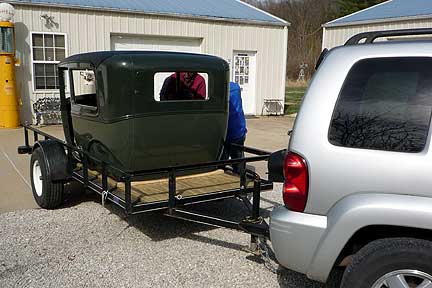 The towing rig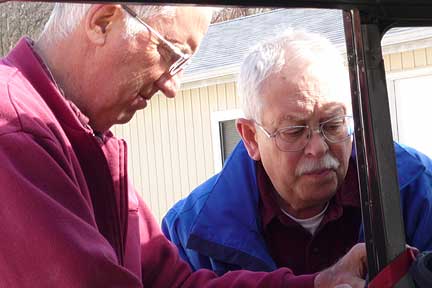 Dave Conrad and Terry tie it down.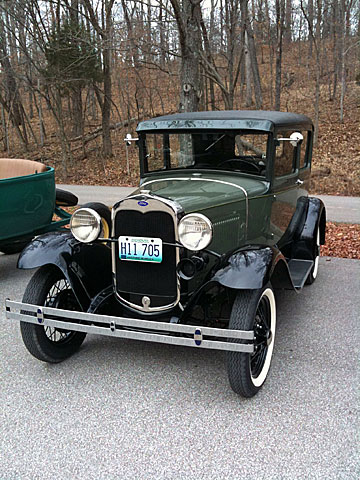 Terry drove his finished 1930 Tudor to the club's "Diehard Tour" on December 6, 2009.
---
3/14/09 -- Jeff & Bob helped unload the body and move it into Terry's shop, then Terry hosted a BBQ lunch for us all. After lunch, Larry and I went by Bob Hunt's place to see Souper's new fuel pump and the two 81's mounted, then I went home and ordered a Holley 12-804 fuel pressure regulator. Souper's gonna need it.