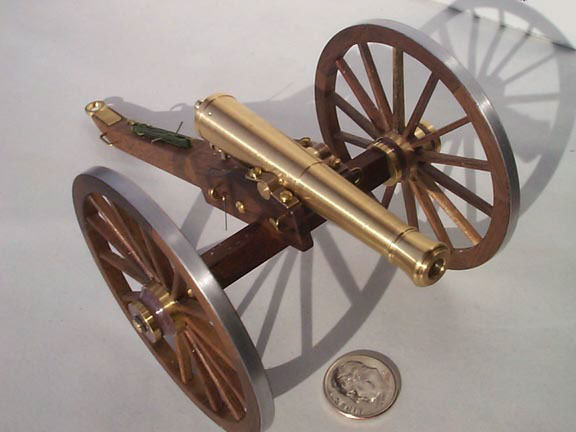 This miniature cannon is one of eleven built by Ralph Waser of St. Louis as 2001 Christmas presents for his grandchildren.
Ralph brought one of the cannons to our weekly lunch on Tuesday, December 12, 2001. I happened to have my digital camera (1.3 megapixel) with me and took this snap shots.
Some features of possible interest:
Built from full scale plans of a civil war cannon
Scale of ??? was determined by establishing that sections of an aluminum soda can would be the "tires" of the wheels.
The wooden wheels are made of walnut. Each wheel rim is made of seven sections.
There are two spokes per section, or fourteen spokes per wheel. That means Ralph had to make 308 spokes!
The wheels have the appropriate camber.
The brass barrel was turned in a lathe with two different tapers. (Tail stock was offset to achieve these tapers.)
There is a tiny fuse hole near the back of the barrel. It can be seen in both photos.
Ralph has built other exquisite miniatures for his grandchildren in past years. Lucky kids!
---
On Tuesday, September 19, 2006, Ralph brought the little cannon to lunch again for me to photograph. (My camera is now a 3.2 MP Canon and takes better photos than my earlier camera.) Ralph also brought his model of a Limber Wagon, the two wheeled, horse drawn contraption used to move the cannon. The real Limber Wagon seats two soldiers (one a driver of the horses) and carries some ammunition under its seat. I'll guess Ralph made the limber wagns in 2002.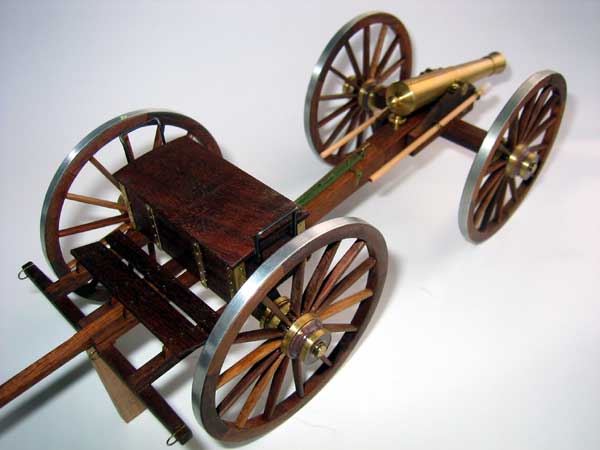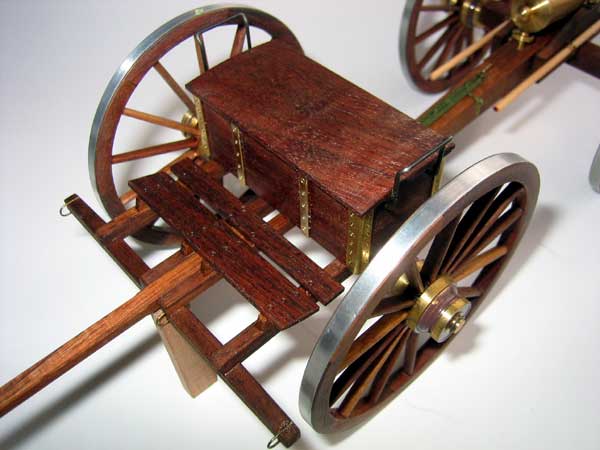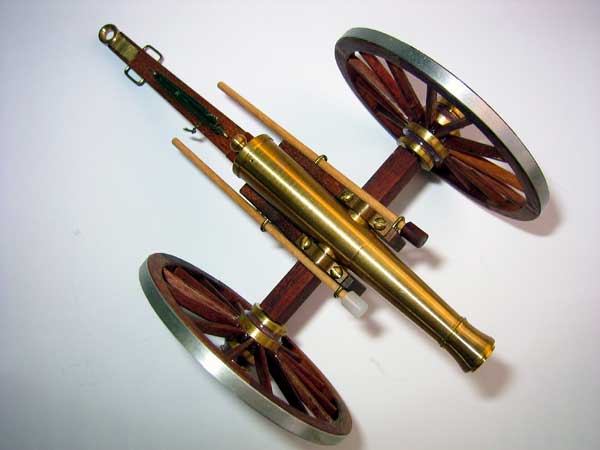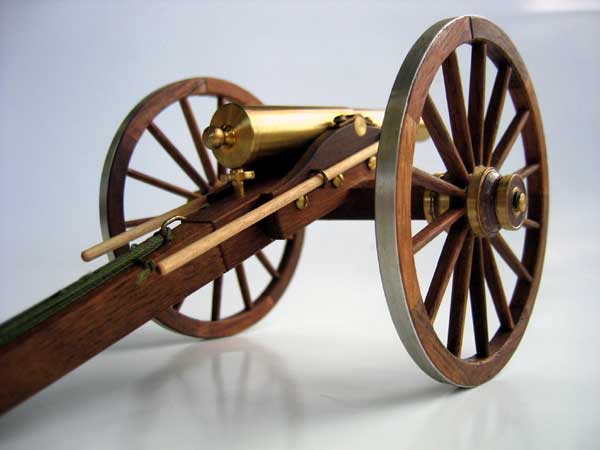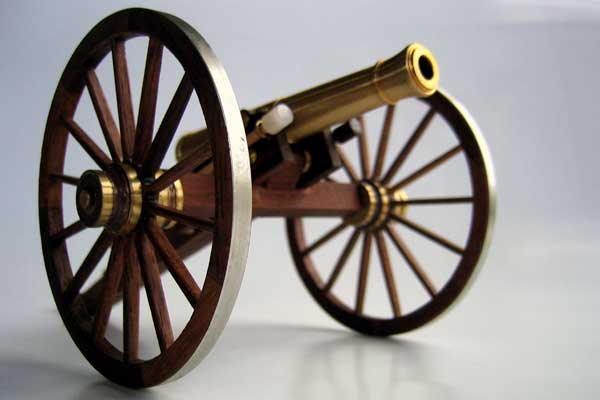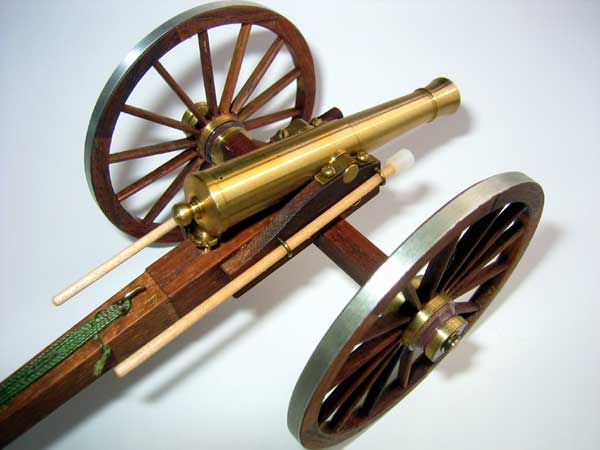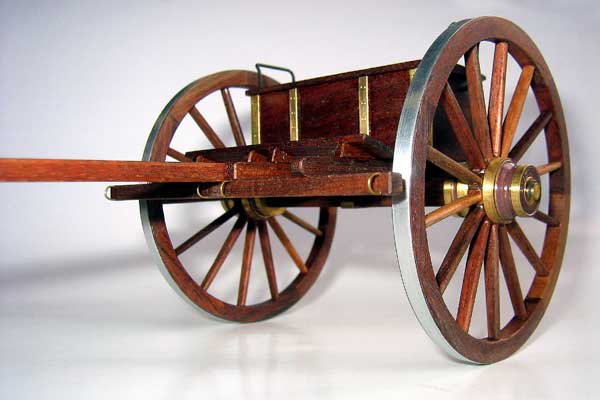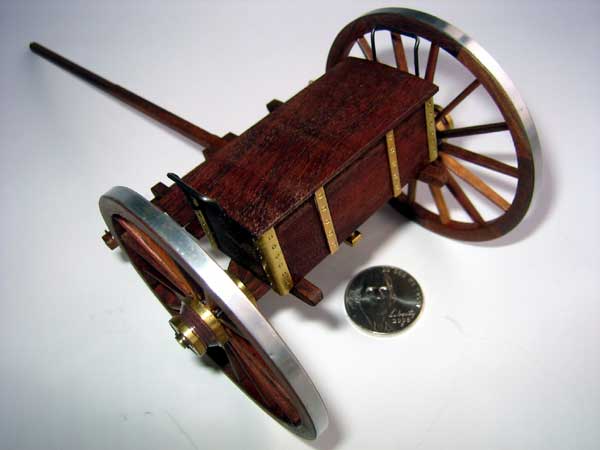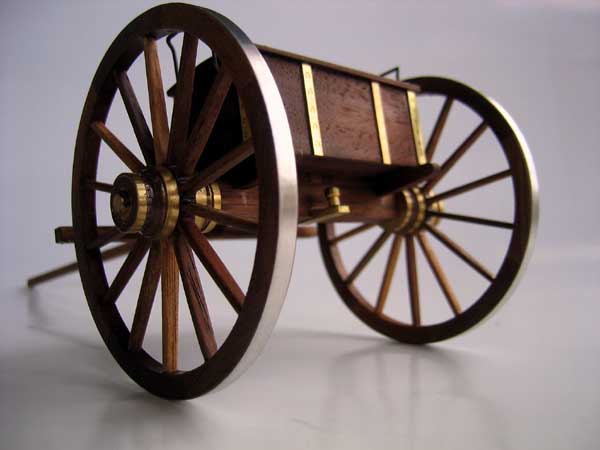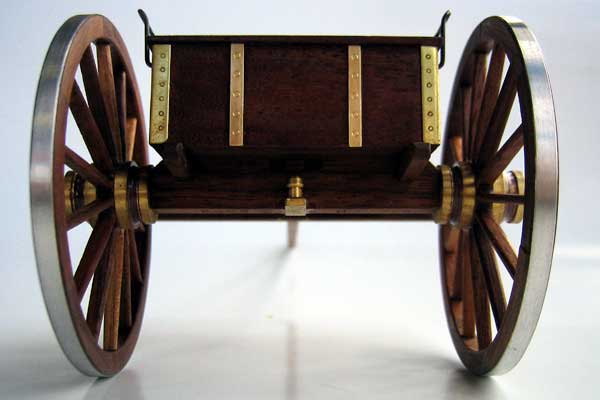 Another web page
by Grant MacLaren

BACK