Four Banger by Ralph Wasser
---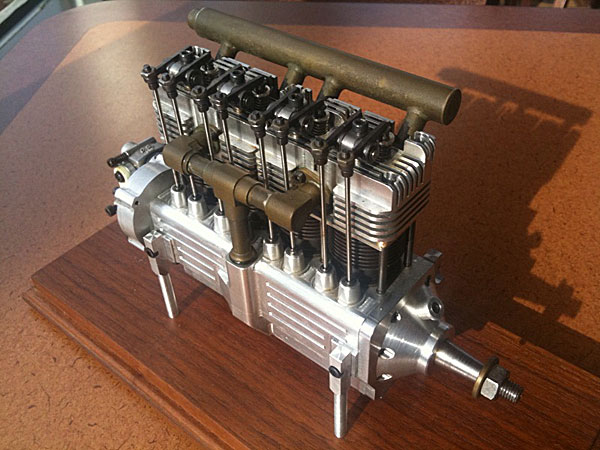 Ralph Waser, who builds the multiple wooden models for his grandchildren every Christmas, built this four banger that runs. He had it at lunch today (12/29/09), and I had my iPhone, so . . .

(I don't think he built one for each of his grandkids.)

PS -- For more, see www.grantmaclaren.com/ralph

PPS -- Properly used, the iPhone takes pretty decent closeups, methinks.
---
Since you asked:
I'm going to guess the "block" portion is about 7 inches long. (I should have included a 25 cent piece, but forgot. Maybe I'll bring it home and shoot it again.)

It has a model airplane carb on the back. The intake is like a model "A's" in that it is "Siamese." (on the near side.) Fuel/oil mixture is sucked into the back of the crankcase (see below), then up via the two manifold tubes to combustion chamber. Four-tube exhaust manifold on far side. It runs good -- better than the 5 cyl. radial Ralph also built.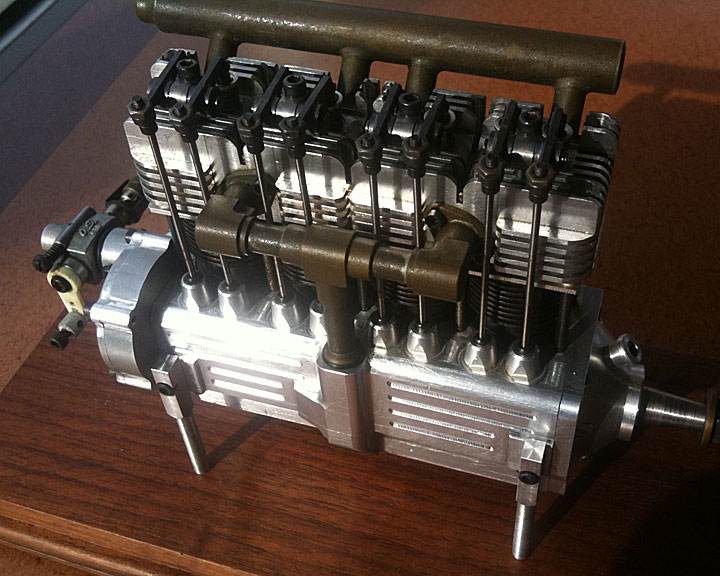 CLICK HERE FOR an 8 x10
---
Click on an ad -- doing so helps pay for this website.
(Ads are not selected by the webmaster. Google selects advertisers based on page's content.)
---
---
HOME