After a 50 mile drive from my house, Larry Kehler and I launched the boat on the Kaskaskia River just west of Baldwin, Illinois at this place,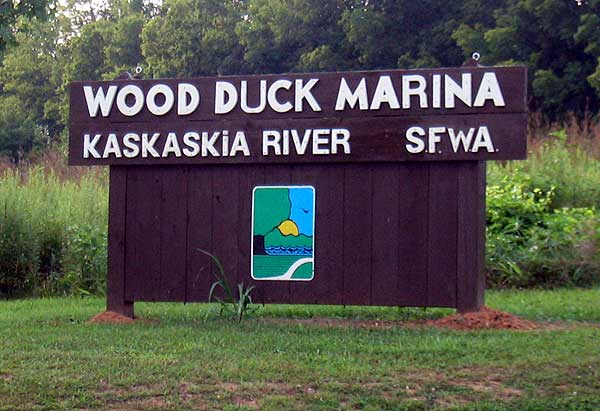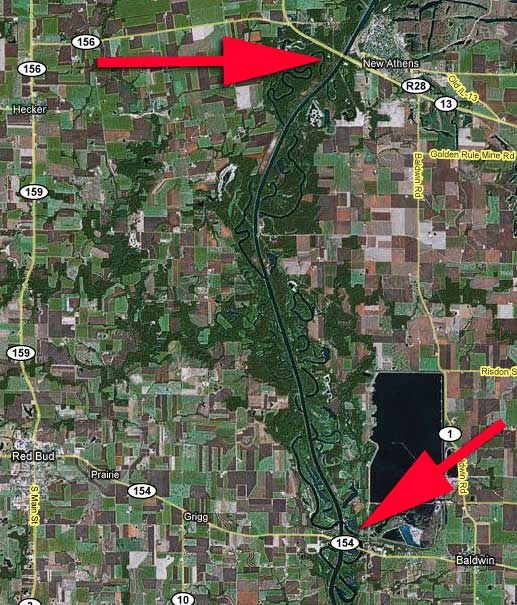 and then cruised north to New Athens for lunch.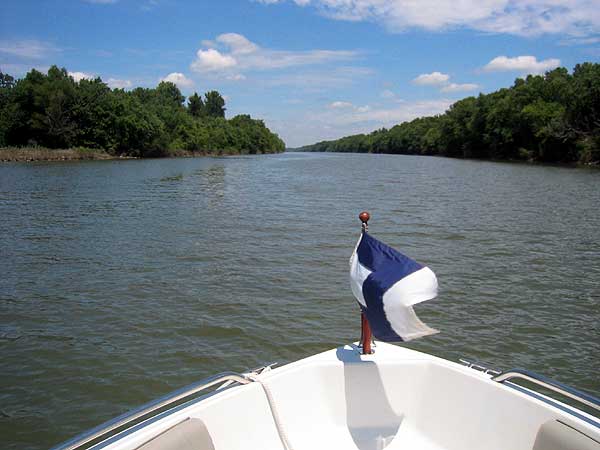 From mile marker 18.5 to mile marker 28.5 and back, it looked pretty much like this.
After lunch (a "three taco" special), we returned to the Wood Duck Marina ramp near Baldwin, and I skied much of the way back -- maybe 4 miles.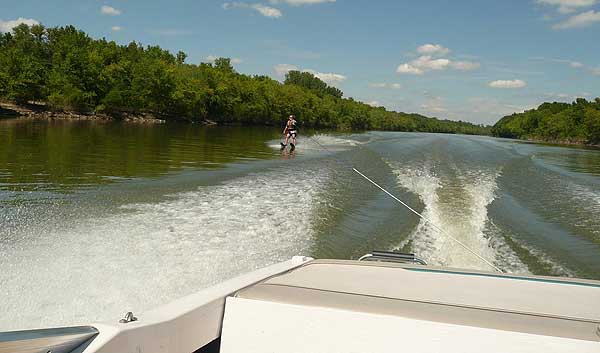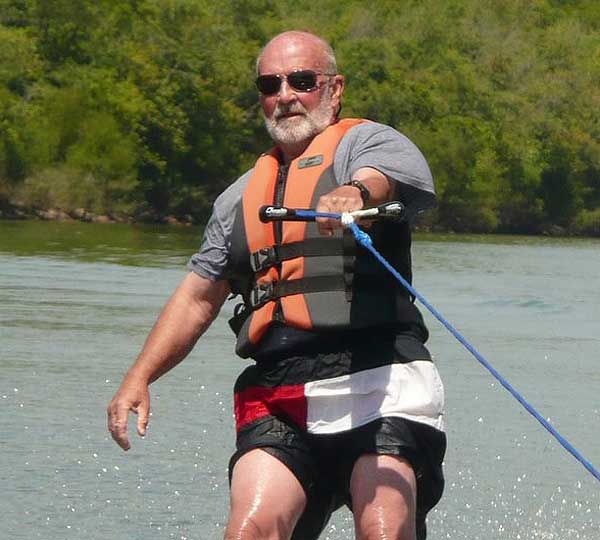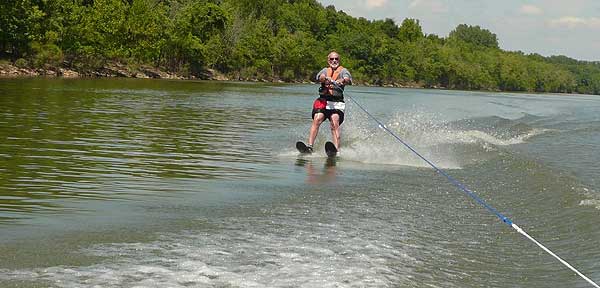 Both ways, the water was flat and we saw very few other people or boats. Sometimes we would go 3 or 4 miles, seeing only shoreline, birds and fish. While I was on skis, we saw no boats or people.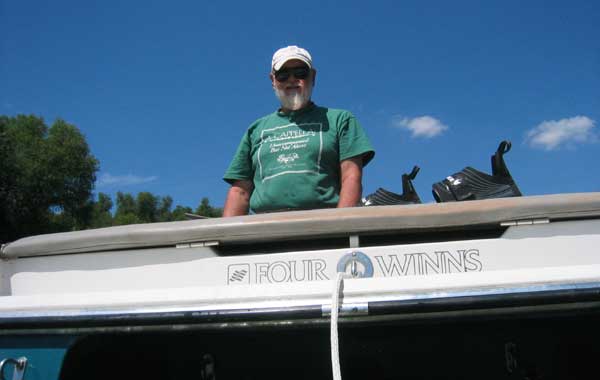 The book says to keep the camera dry, but I liked this view of Larry.

This may be the best water for skiing I've ever experienced. The slight current seems to flatten the wake. "Slicker'n snail snot."

There is a total of about 35 miles of dredged canal from the Mississippi River to Fayetteville, Illinois.

Next time, we plan to launch at Baldwin again, and then cruise down to the Mississippi River and back. There are a few restaurants near the pier in Evansville, Illinois -- and a lock to explore.

-=Grant=-

HOME
---
---