Ice Harvest

(1/1/18) Today's weather makes me think of my grandfather Charles Rhodes Merchant (1876-1922) who was an "ice man." He harvested ice from the mill pond behind the house he built at 1329 Douglas Avenue, North Providence RI.
( grantmaclaren.com/1329 )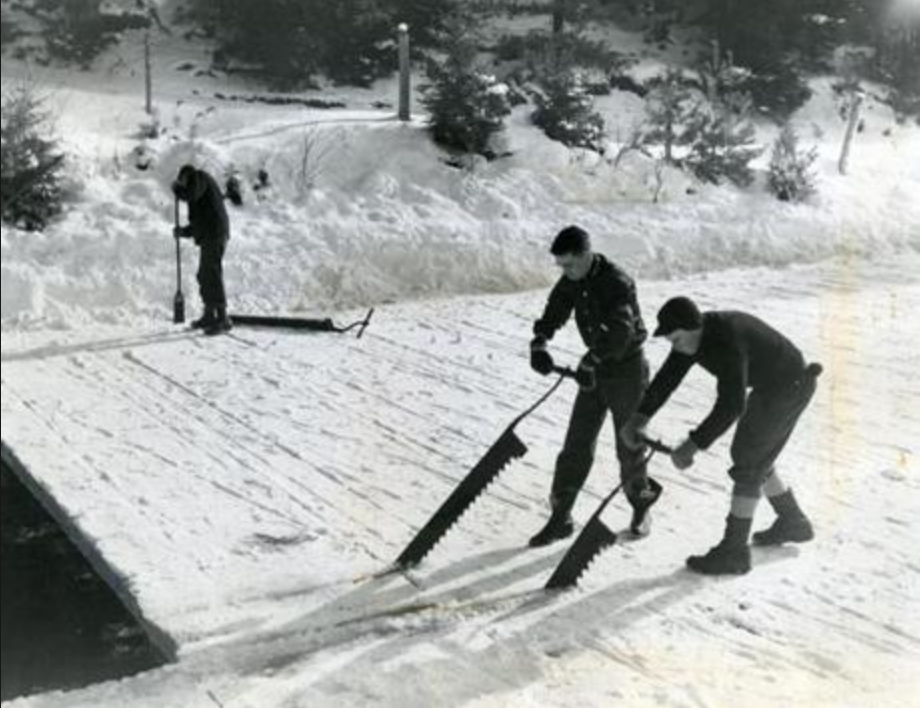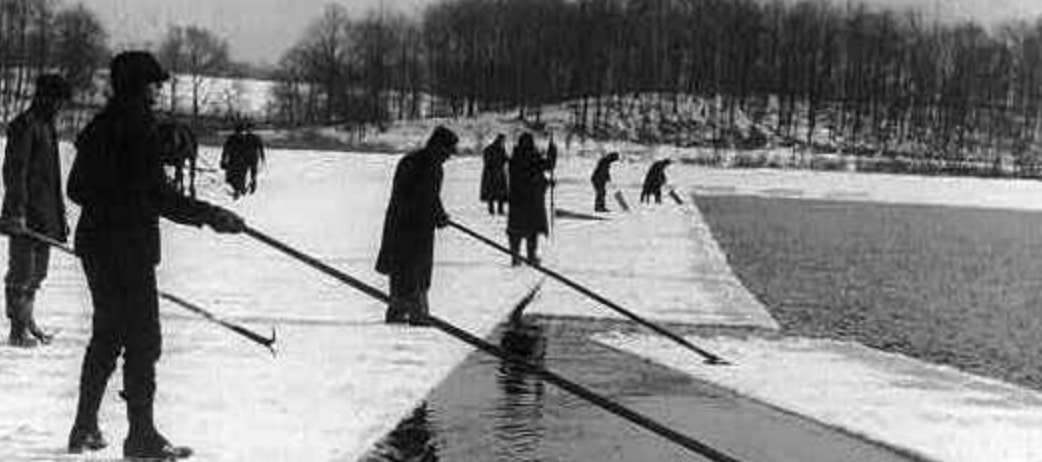 Above: ice saws and ice picks in use.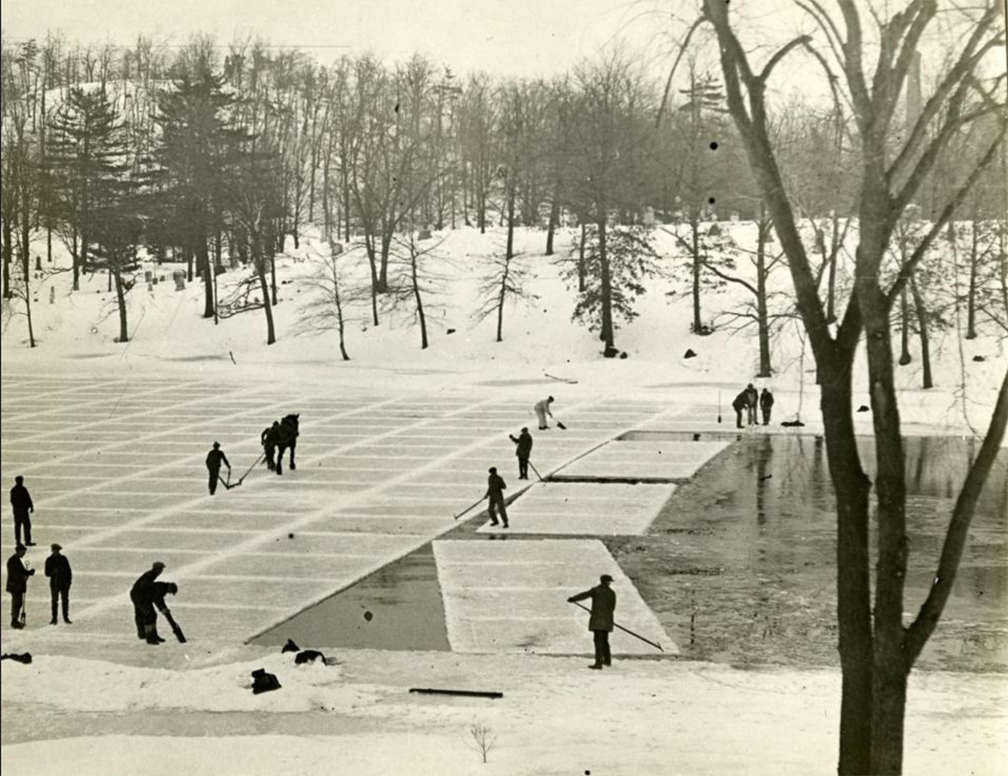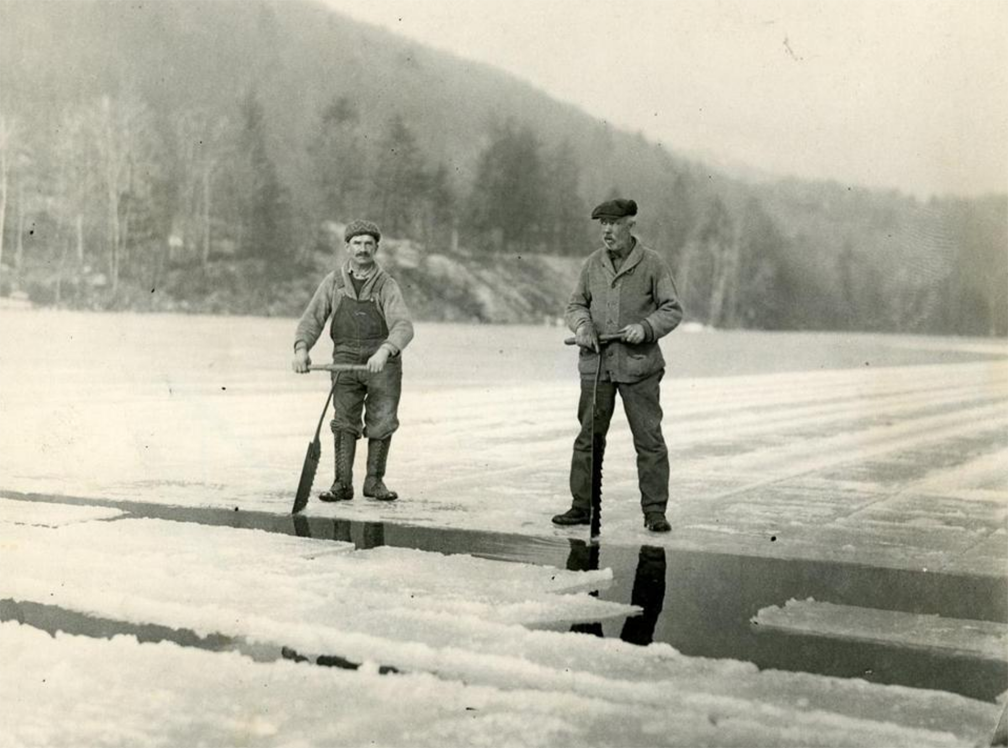 Hanging in my garage is an ice saw and an ice pick -- tools Charles used cut ice and to move the cut ice around in the water. Google "ice harvesting" (as I did) for more pictures like these.
The supply of harvested ice -- stored in the well-insulated ice house would last well into the summer. When that supply was depleted, he'd hook his team to his ice wagon and head for the wharves in Providence. There he'd buy ice brought on sailing ships from higher latitudes.
Think about Charles, my great-uncle Fred and my "Uncle Ice" (Howard Merchant) when you swing open your fridge door to get an ice cube, and know you have no ice box drain pan to empty. -=Grant=-
---
Grant, There was a ice house near center lake in my hometown Warsaw Indiana where you went to get block ice for parties in the summer. The blocks always had straw on them, later when I about twelve the company bought a ice making machine and the ice came in plastic bags. No more straw covered ice.
LLK

---
Grant,
That was a revelation. I always imagined that ice was harvested in blocks at least a foot thick. The guys in your pix seem to be harvesting thin, flat "trays" of ice - a job that looks extremely hazardous to the harvesters. I wonder how many accidentally went into the frigid water - brrrrrrrrr!
Jeanne

---
Hi Jeanne,
I think ice floats with about 7/8 of its volume under water. thickness.png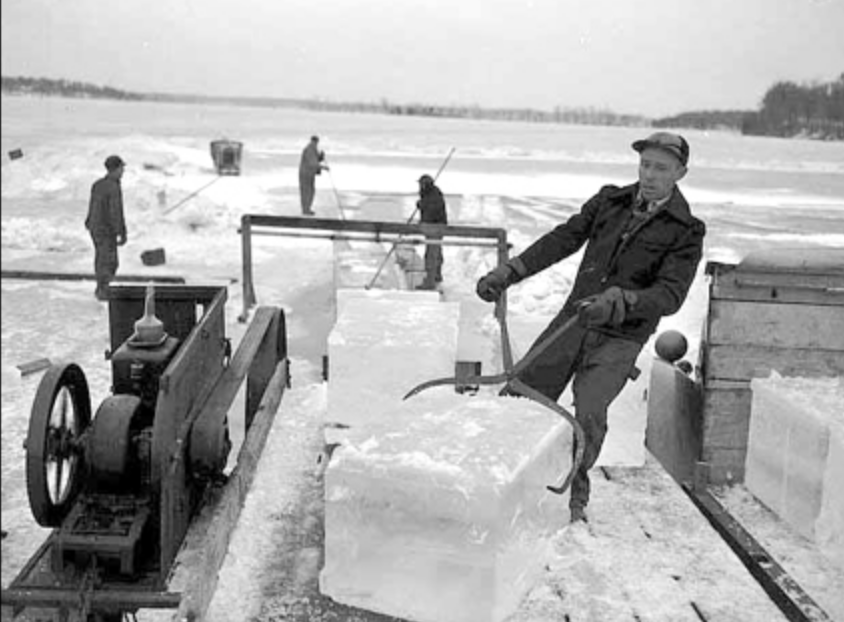 I'm sure my grandfather and his crew (a brother and son) fell in a few times. But the water was close to home -- the mill pond, which supplied power to the Geneva Mill (today housing "luxury lofts") abutted his property. It was a short walk to a warm kitchen.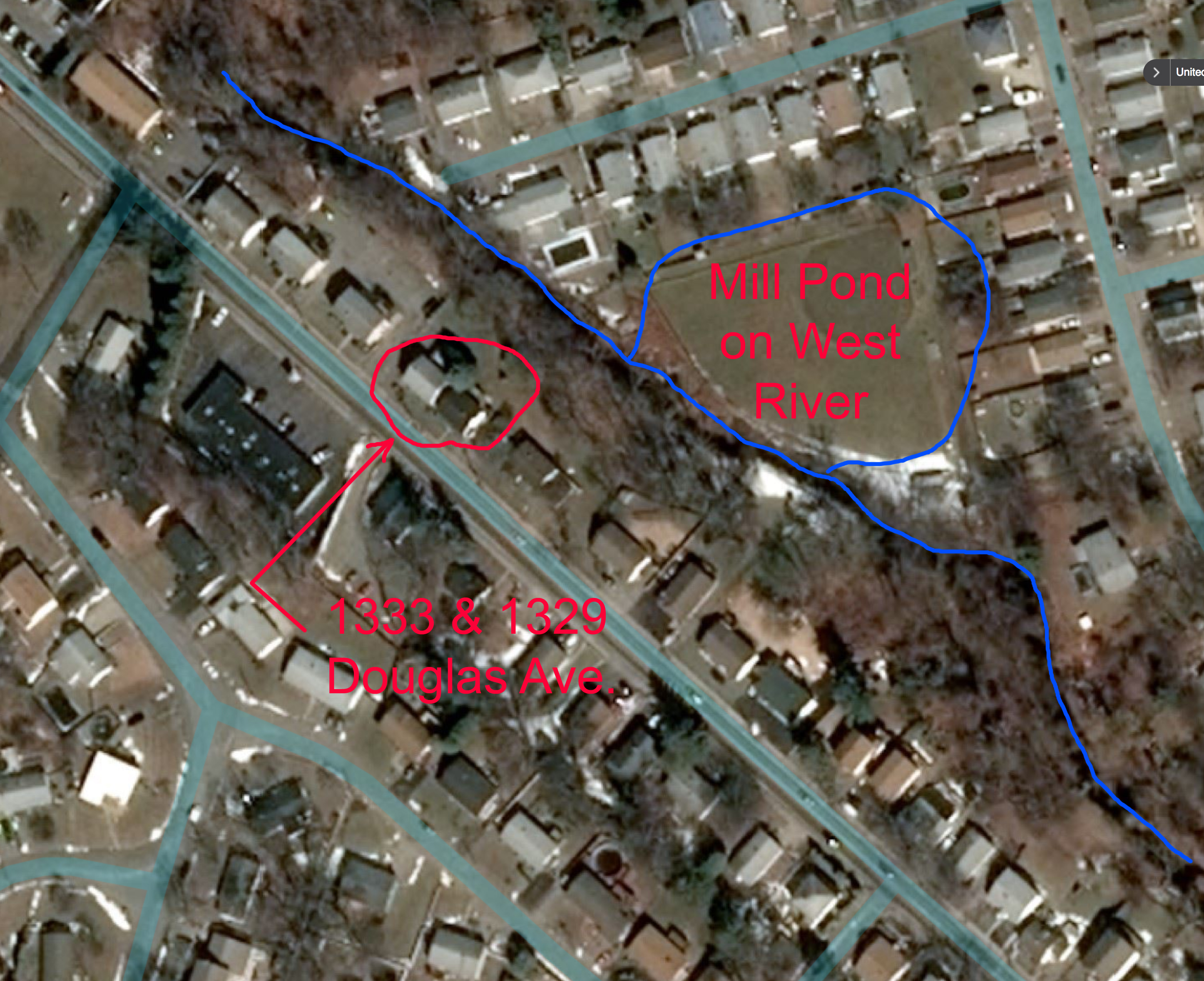 A screen shot today of the two
houses Charles built -- close
to the mill pond.


-=Grant=-
---
(1/3/18) Marta said on facebook: It was not an easy job! We had an ice box in Hungary when I was very little, in grammar school.

I replied:
We did not have one at home, but my aunt (daughter of Charles) had one. It was wood, metal lined. Handsome brass hardware. Like this: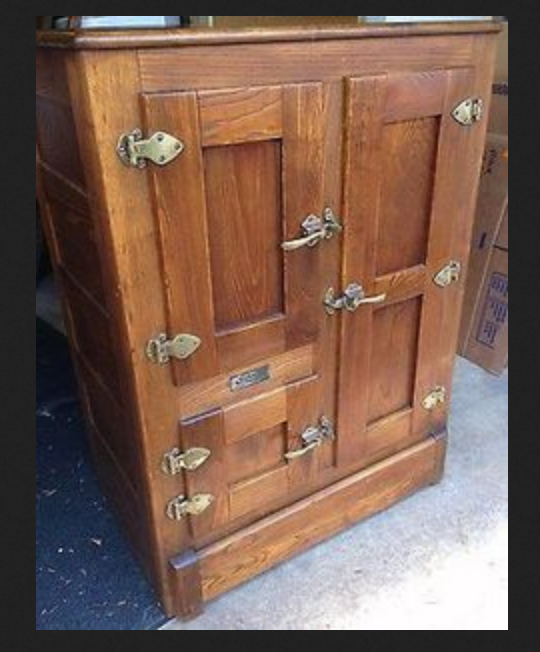 -=Grant=-
---
Let's harvest some ice next winter: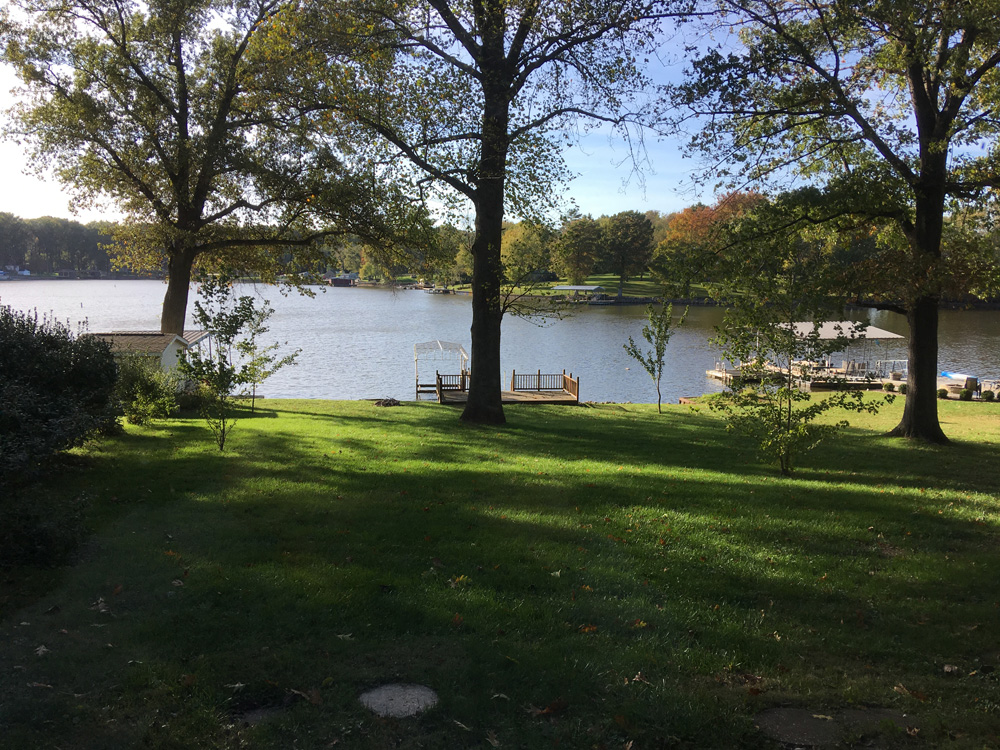 HOME
Another pretty good web page hand coded by Grant MacLaren