11/09/11 -- Hi Angus,
I'm glad you liked my photos of Sea Lark and Hathor having a last cruise together before Hathor was put away.

Andy and John are at the helms, Larry is steering Fiberlark and I'm taking photos.

It was a rare moment of a calm lake with late afternoon "white light" as Larry calls it -- perfect for showing off varnish. They were taken Sunday after the boat show.

Using cell phones he told them to get close together, crank up the speed to create some splash -- they loved it, but were surprised at the order because all of their life their dad has said "don't get close to other boats -- give them lots of distance."

If you look closely, you can see Emma, Andy's daughter on the close-up shot -- the only passenger. Also, one of the creator and his creations.

Vintage boat cheers,
Sue

Click on photos for larger images.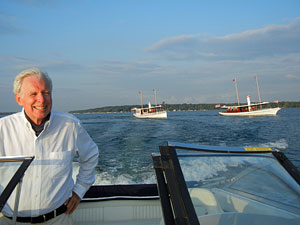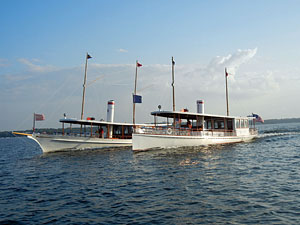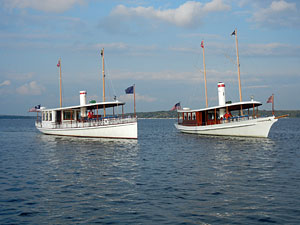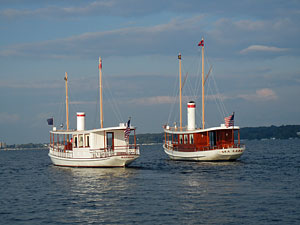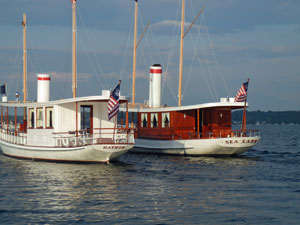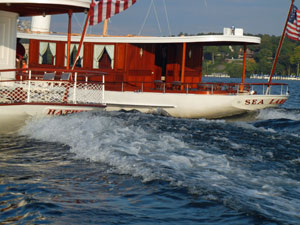 HOME