ERCOUPE FLYING
8/23/11
Jack Hereford invited Howard and me to get some Ercoupe time. He didn't have to ask a second time.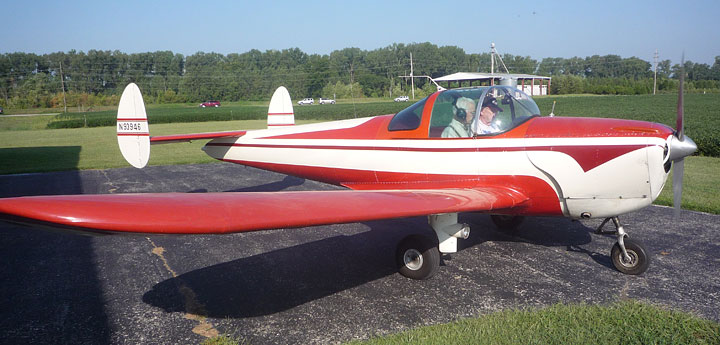 Howard and Jack made the first flight today.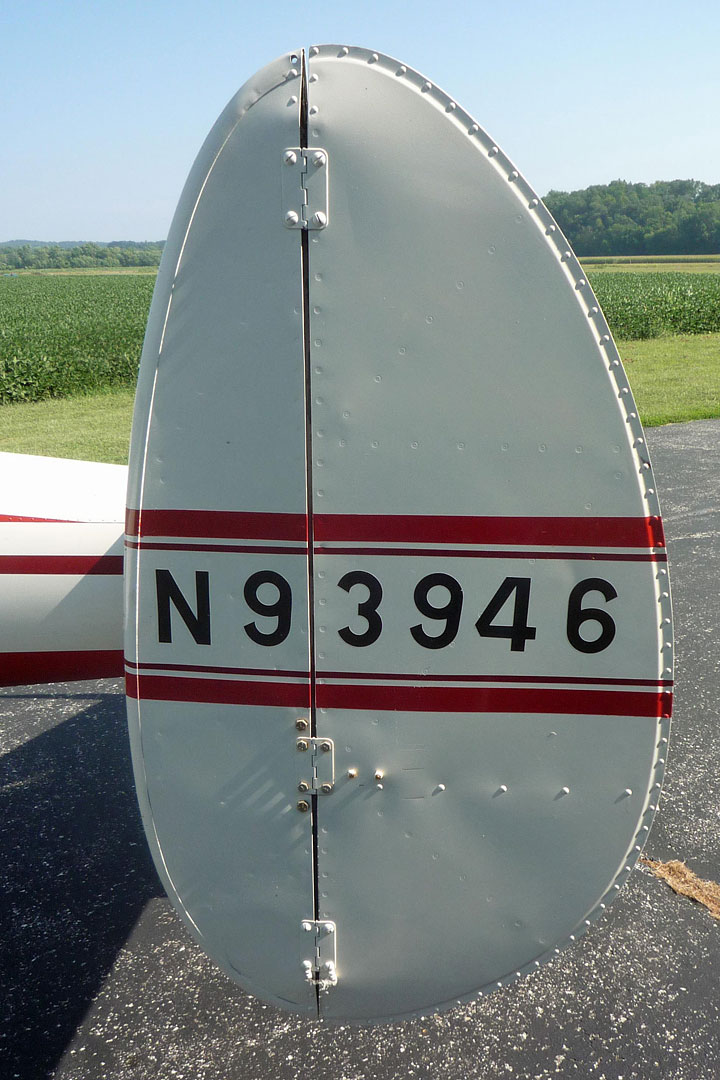 Jack said 93946 was sold new in 1946 at Parks. Its had a number of owners over the past 65 years.
On Tue, Aug 23, 2011 at 8:06 PM, Grant MacLaren wrote: Some time after 1954, and before I did my first flying at SIU (pre-1960), Stu Anderson decided to get a pilot's license. He flew an "Ercoupe" at an airport close to Elmhurst. (Grant asked "Where?" and Bert Monsen replied: He probably flew out of Mitchell Field which was located north of North Ave. on Swift Road in Lombard. That's where most of the local flying was done in those years. Bill Dailey was an instructor pilot and flew out of there in later years. I remember that airplane as it was that in which my brother-in-law flew from Pella, Iowa to visit. A very cool little plane. Bert )

The airplane at Mitchell Field was polished -- like CF-NLX below. Don't remember the details, but I got a ride in it. I do remember the canopy was open, and I hung my elbow outside the fuselage.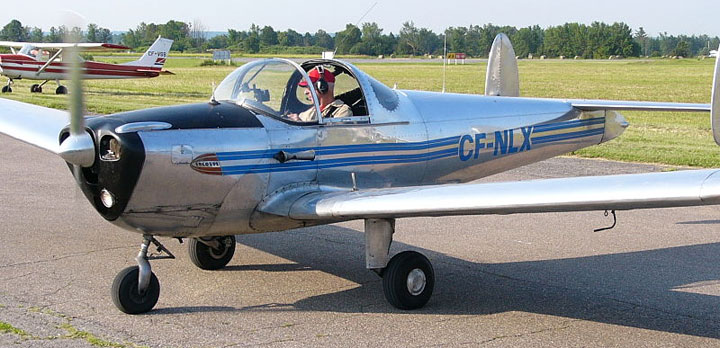 Today (8/23/11) , I got to take my second Ercoupe ride (with some "stick" time.) We flew with the canopy open, and I hung my elbow outside -- enjoying good memories.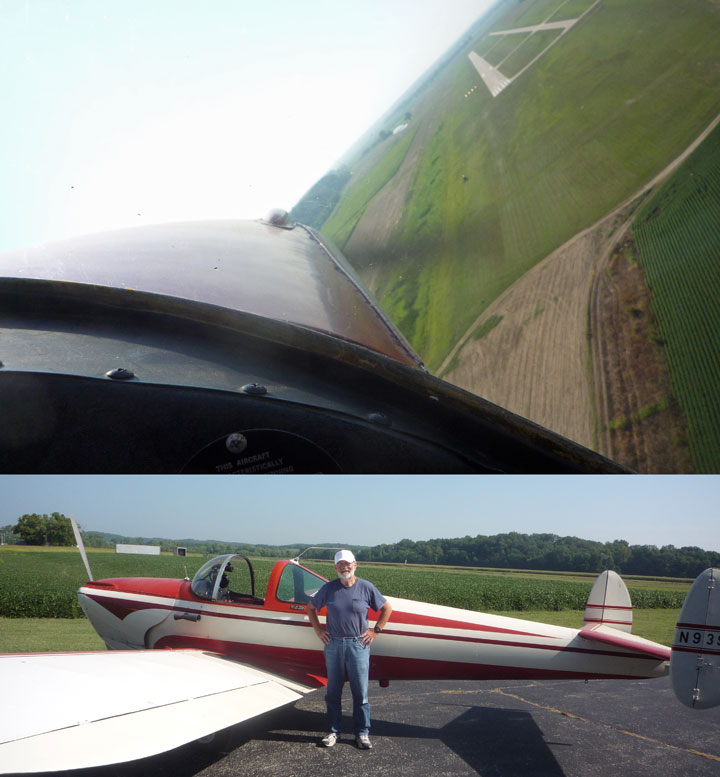 Airplane nuts will notice the two different canopies. CF-NLX must be powered with the rare original ERCO engine, while the newer (1946) model we flew today has the A-65 Continental.

Here are some more photos made 8/23/11: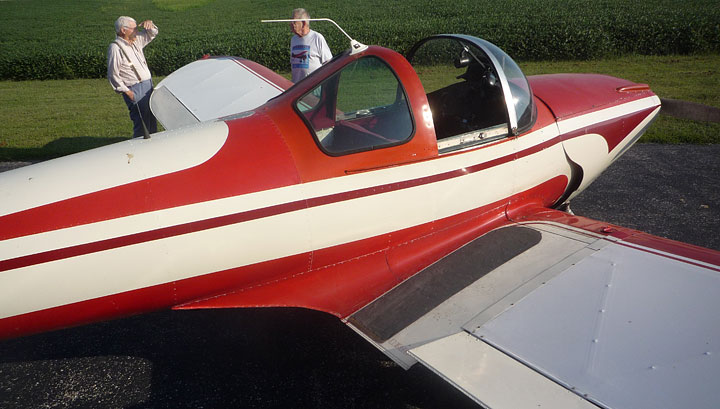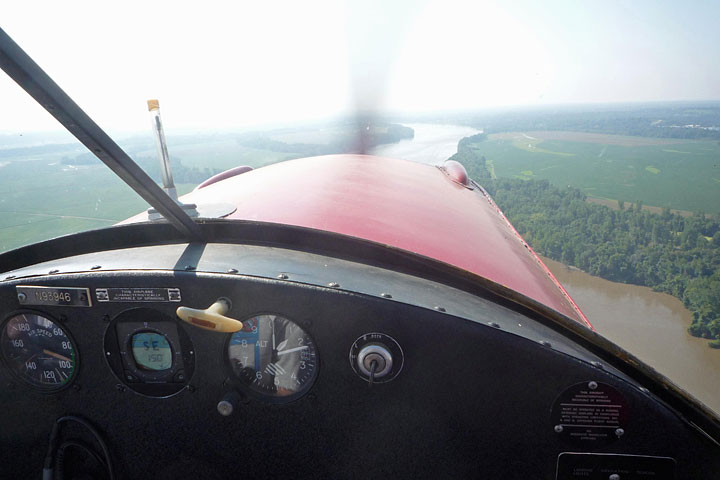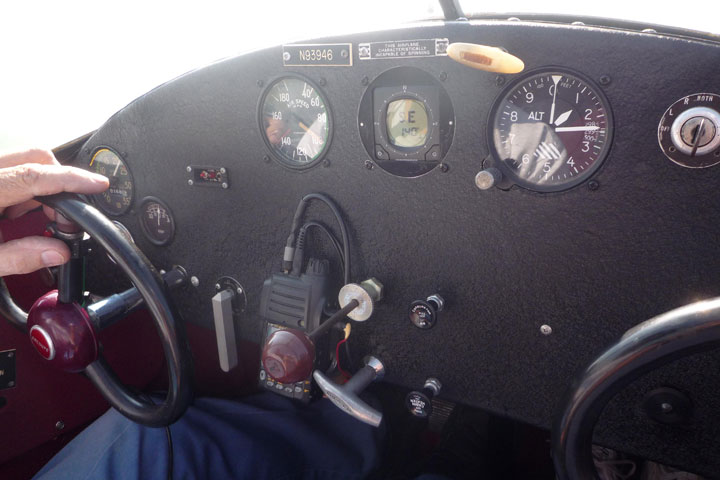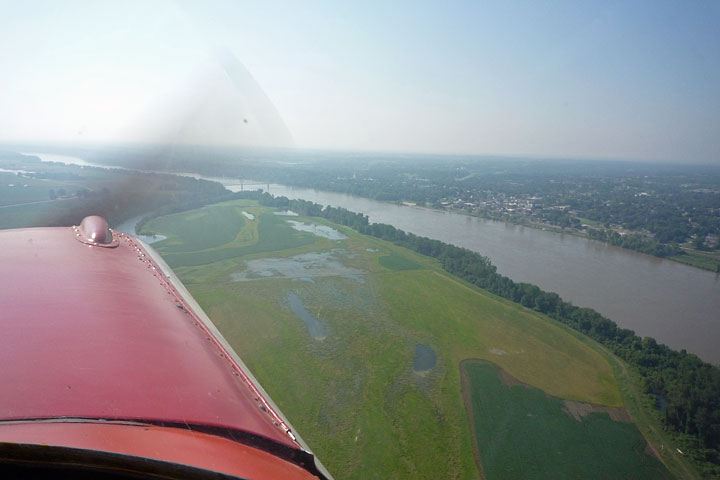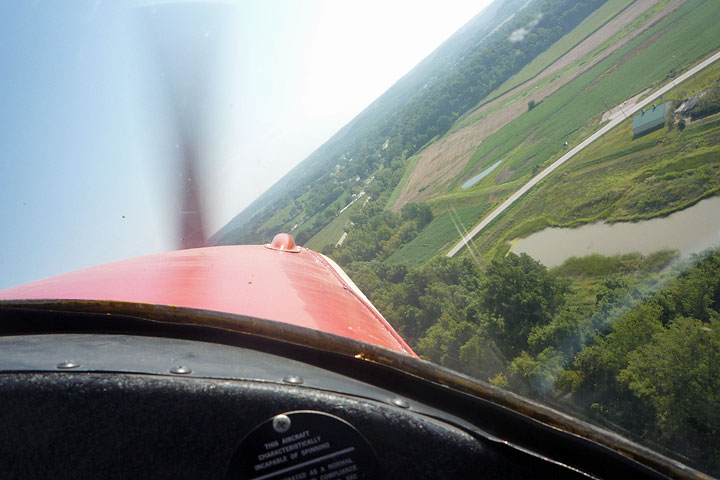 ---
Here's the hangar where Jack keeps his ercoupe. (See red roof at top of photo.)
---
Larry Kehler said: There was time in the 50's when you could not take your check ride for your private in an ercoupe.
---
Grant MacLaren said: I've read that you could, but your license was "restricted." Then, later there was no restriction. There are some forum discussions saying a Sport license will be similarly restricted today. (Boy, the FAA is screwed up!) A very high-time CFI friend tells me the Ercoupe is the most maligned aircraft ever. I agree, but sure don't count it among my favorites. It sure is cute and fun to fly, tho.
---
John Meyer said: Ecoupes are Ercoule!
---
Fred Meyer said: In A&P school, they were referred to as Erpcoupes. Always liked 'em though.
---
Fred Weick (designer of the Ercoupe) was assistant chief of the aeronautics division of the National Advisory Committee for Aeronautics (NACA). In 1934 he asked permission to build an aircraft based on the 1931 Stout Skycar, using fabric instead of aluminum covering, and control modifications based on NACA research. Weick and a group of co-workers designed and assembled the experimental aircraft with a group of his colleagues who worked on the project in their spare time and paid for it themselves. The resulting aircraft, known as the W-1, featured tricycle landing gear, a parasol wing, and a pusher propeller configuration.

Fred Weick listed the W1 design goals that were tested in later seminars:
Tricycle landing gear with castering nose wheel, steerable if desired
Suitable longitudinal and lateral stability with limited up-elevator deflection, to prevent loss of control due to stalling and spinning.
A glide-control flap
Two-control operation using controls for pitch and roll.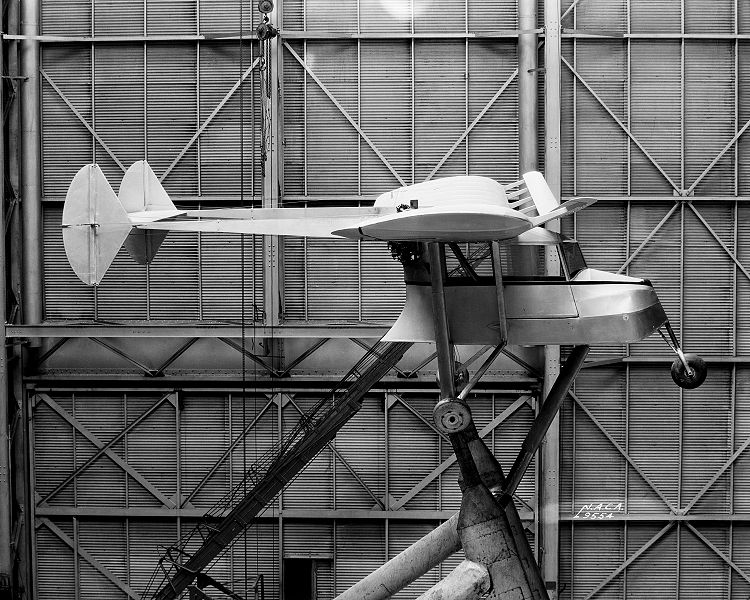 ---
---
www.grantmaclaren.com