"Cruise Nights" are held here once a month on the "first Friday." I've seen as many as 300 cars on the parking lot. Spectators park on another lot.

I took Souper Friday night: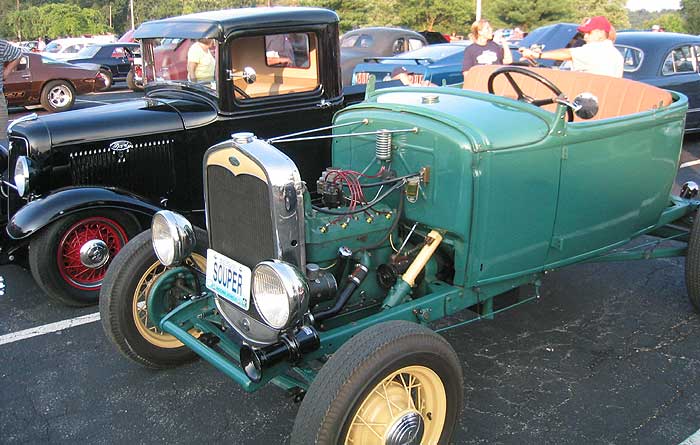 Nearby was a nice '32 hi-boy. It was 'glas and had radials, but good looking nevertheless: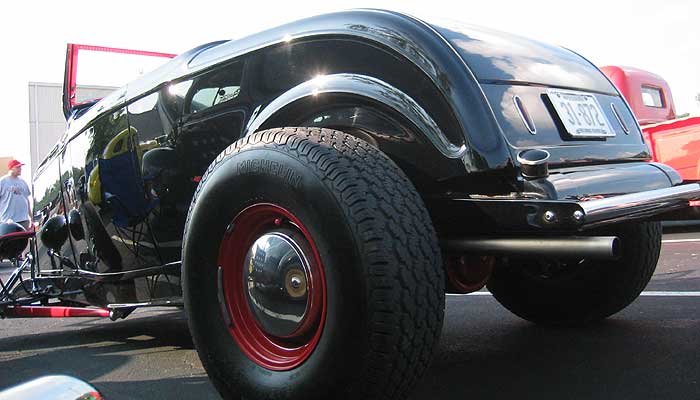 Owner is Dave Conrad. He's painting Terry's Tudor and doing a great job.
I hardly recognised the '31 Fordor (below) I owned for a few years. The new owner (the second owner since it was mine) has added a bunch of stuff that the car never would have had in its day. This is the car we had the Pietenpol engine in for 2000 miles.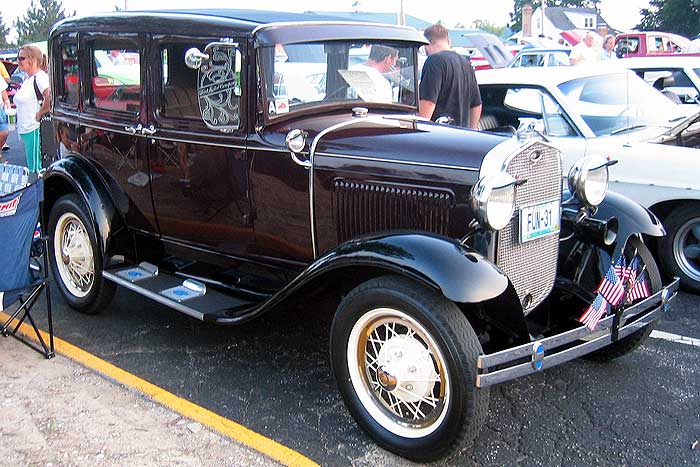 -=Grant=-
---
---