We looked on the Internet and found many different coops, but decided to design and build one of our own.
Not too heavy, but plenty sturdy enough to keep the predators out. (Dogs, raccoons and foxes can play havoc with chickens.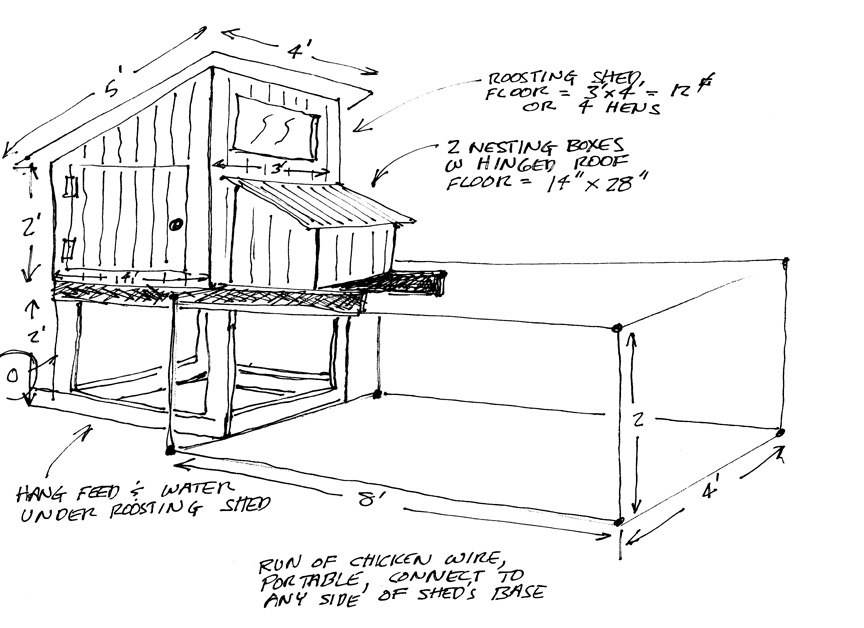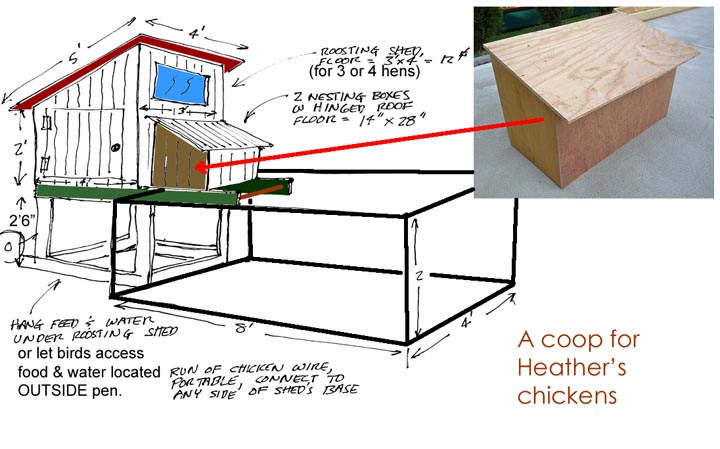 I'm thinking the "run" should be very lightweight, very portable and be moved around a lot more than the "coop." Possibly even have a sort of low, narrow "hallway" connecting the "run" with the base of the "coop." I've been thinking about this because of the damage that can be done to the grass/lawn, etc. in a very short time by a few chickens.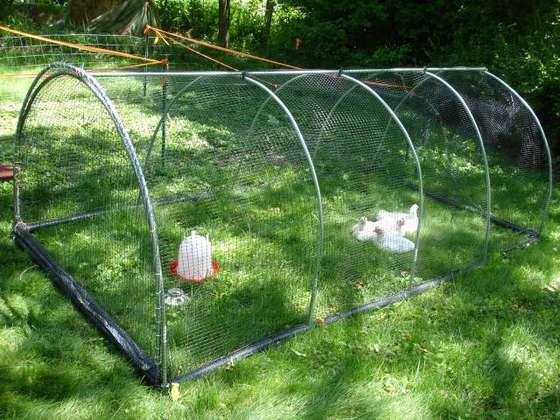 Here's an example of a lightweight run.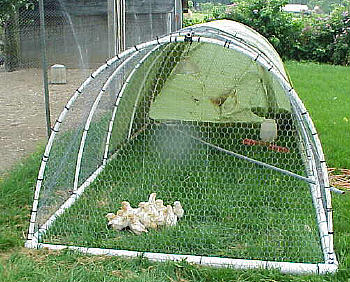 Here's an another example.
CLICK FOR PHOTO OF ANOTHER RUN
. . . AND THE SAME RUN COVERED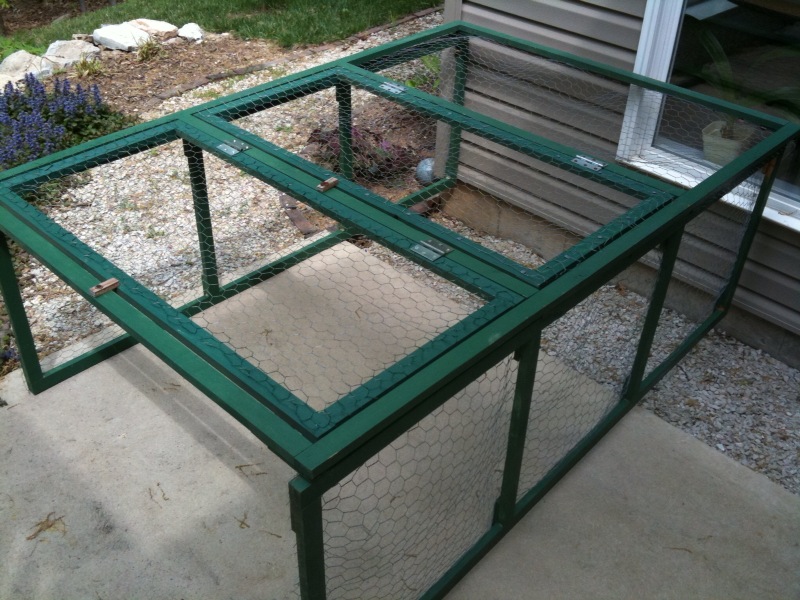 Here are 3 "sides" I made for a "tomato cage" last
summer. Do they now look like a chicken run?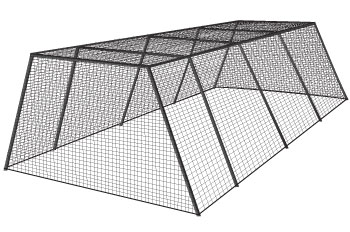 Here's a batter's cage.
I found fittings on-line to make it
of 1 - 3/8" "top rail":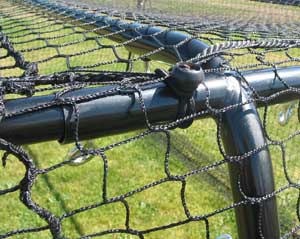 I now remember how we fed the chickens in an earlier coop -- the food trough was OUTSIDE the confinement of the coop. The chickens had to stick their heads outside the "cage" to reach the food. This kept them from messing up the food. Maybe the same system can be employed here.
I made the coop's base a bit higher than in my original sketch. (2 ft wide wire will still cover a side.) And, the coop will not be as tall as shown in the sketch.
The 10 inch wheels from Harbor Freight ($7 each) work great. It is very easy to move the coop as pictured. Here is a photo, taken 5/2/10: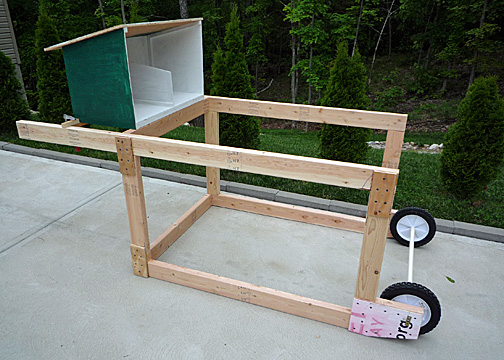 Here are three images made 5/14/10, (after a bit of Photoshopping):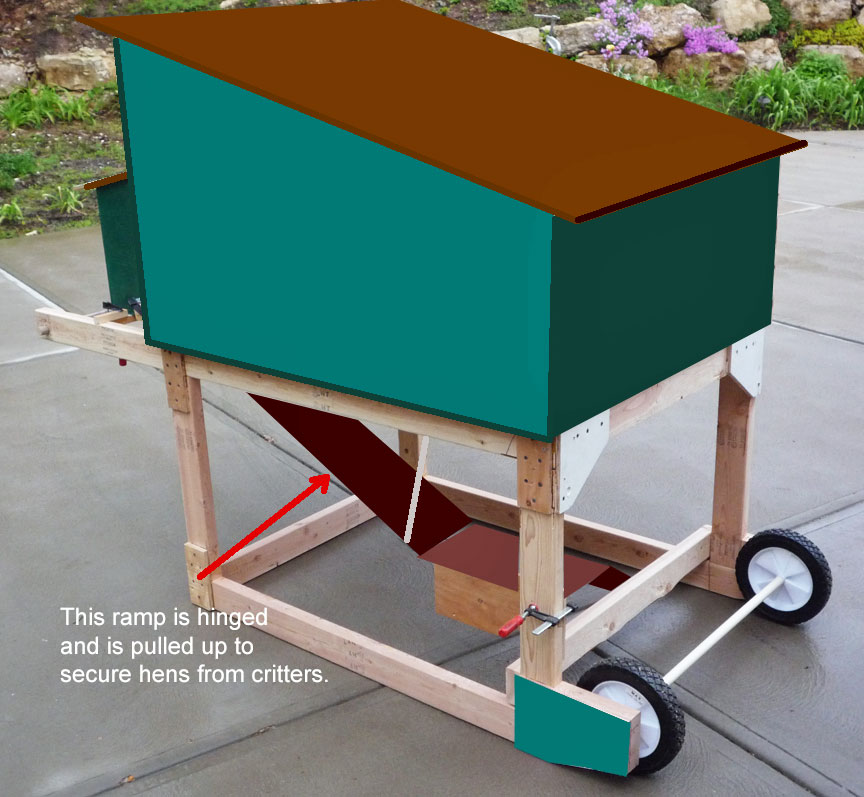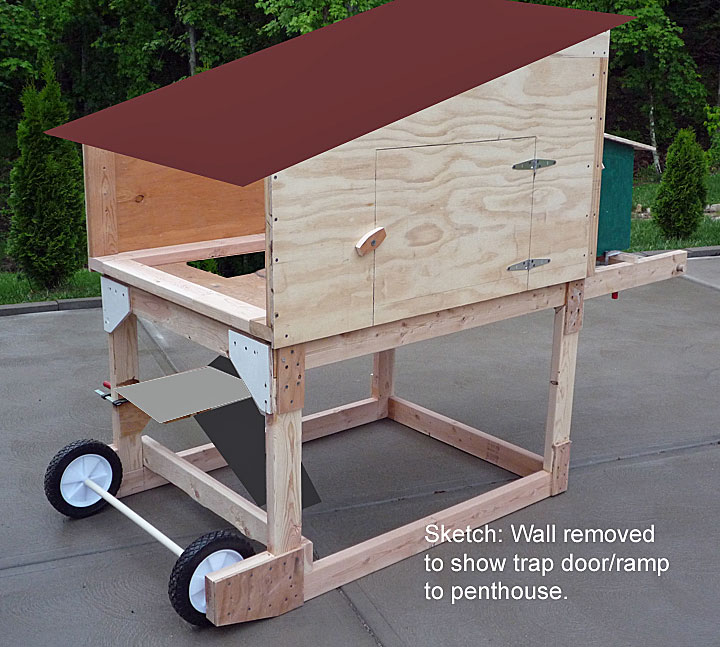 Showing how the ramp (closed) will secure the coop: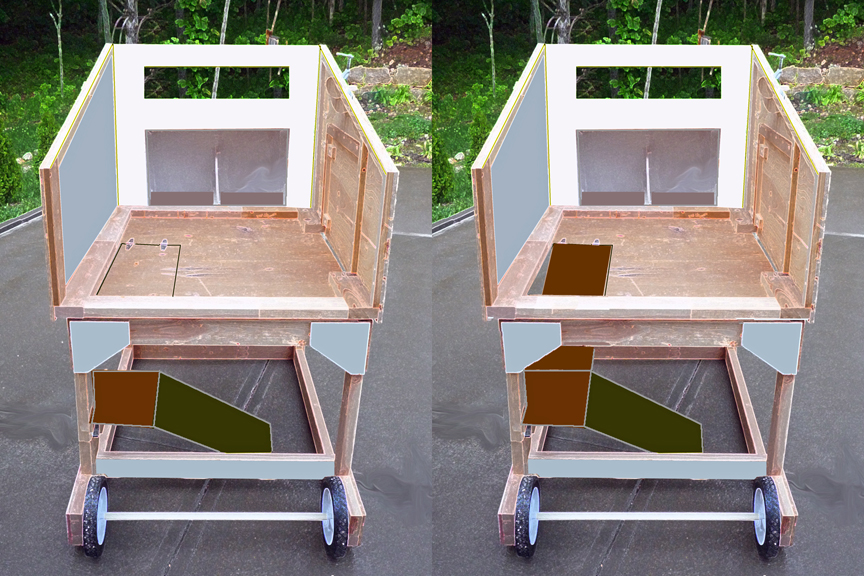 Here are two taken 5/15/10, after the ramp was made: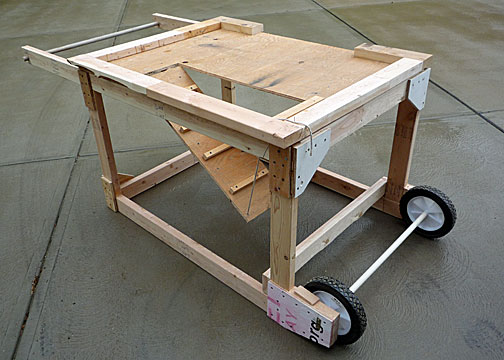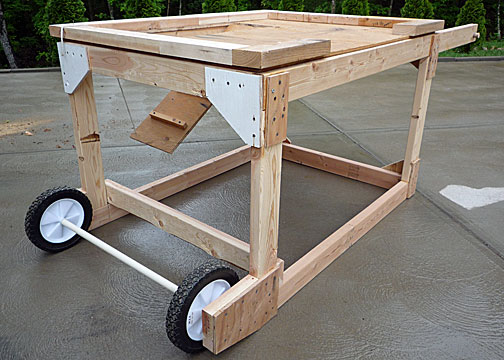 CLICK HERE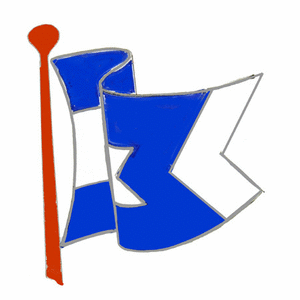 for photos of coop on July 20.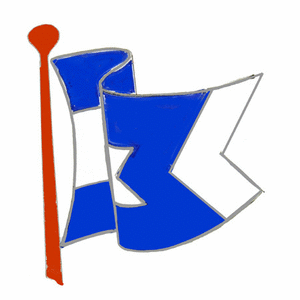 <!-=========--ADS ========= -->