Some good looking coops: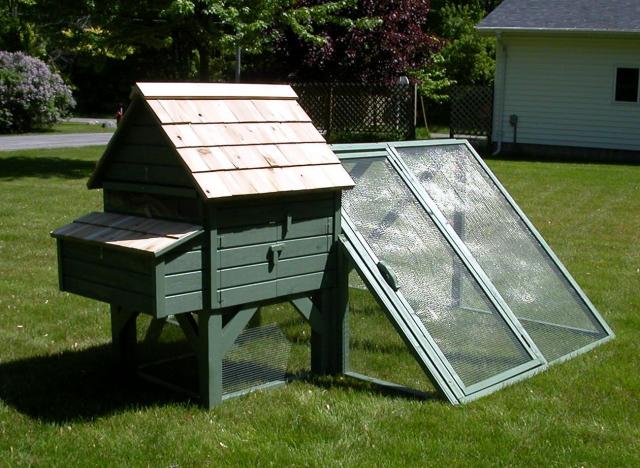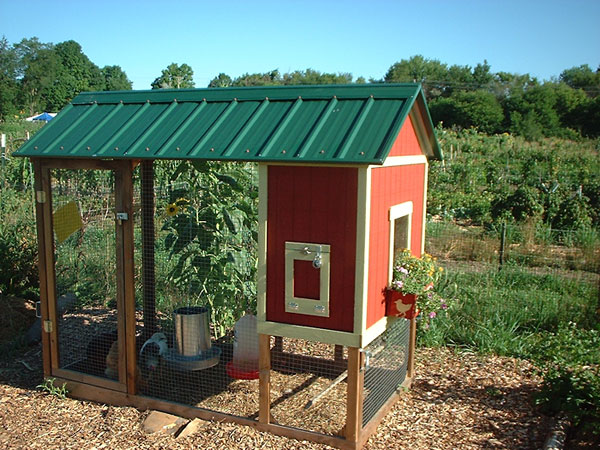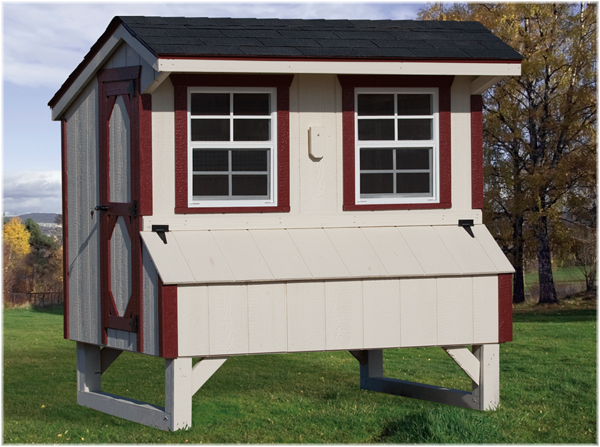 ---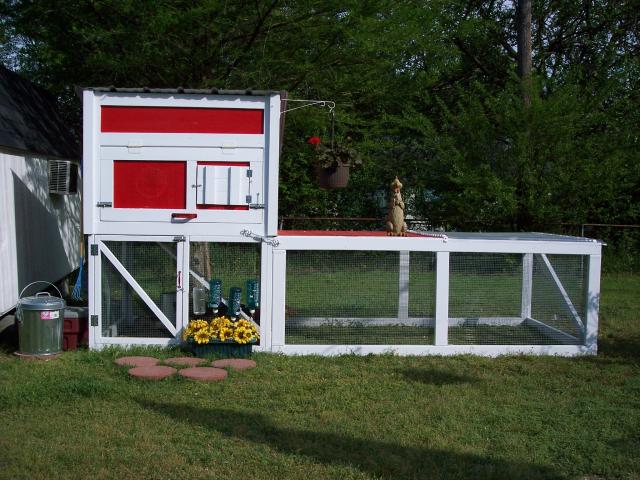 (ABOVE AND BELOW)
I found these two photos in differnt places
on the 'web. Looks like the owners decided
the ladies would be happier with more space.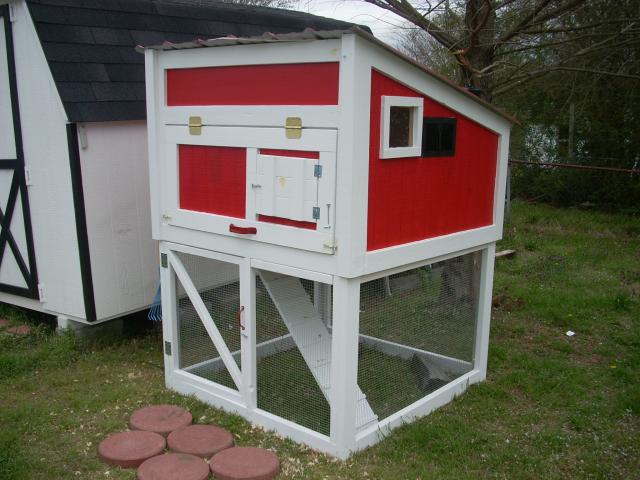 ---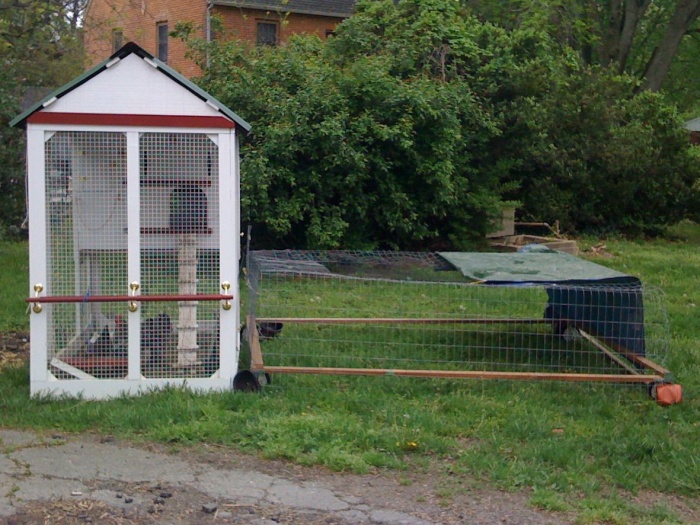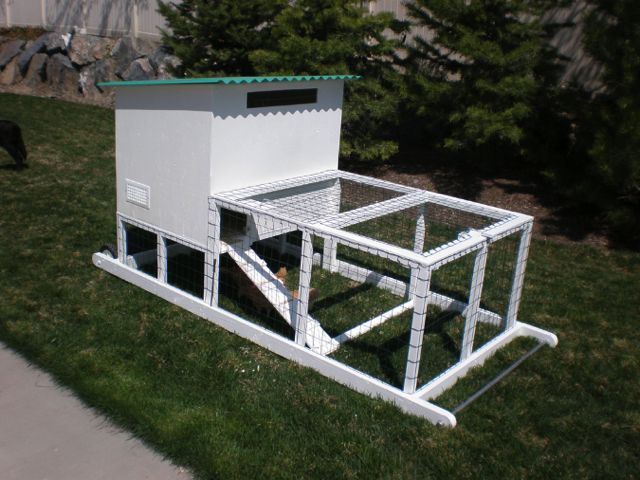 (ABOVE)
How would you like to bend over to
pick this one up and move it?
---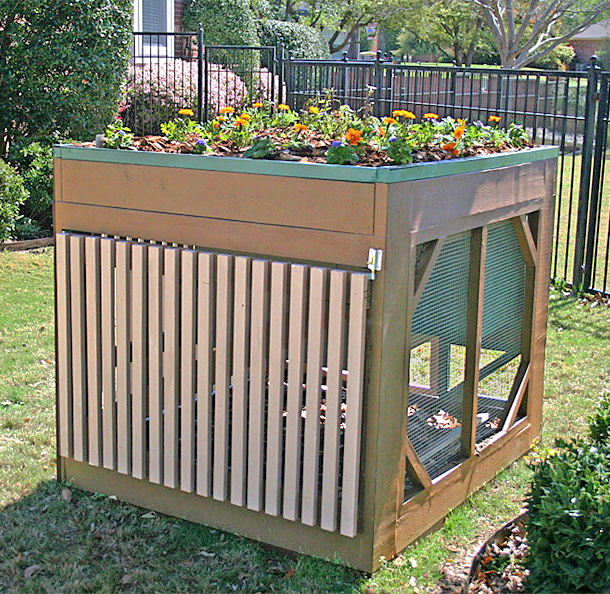 (ABOVE)
Might work in Ladue or
Town and Country.
---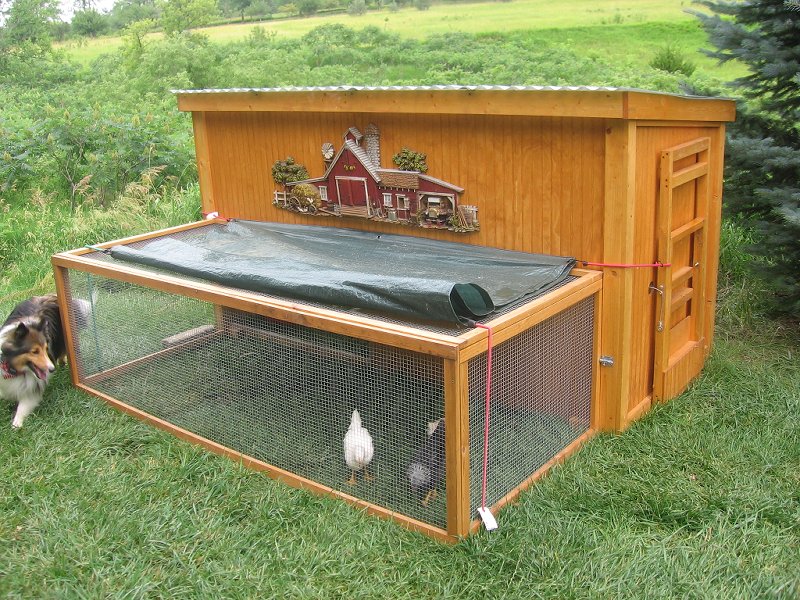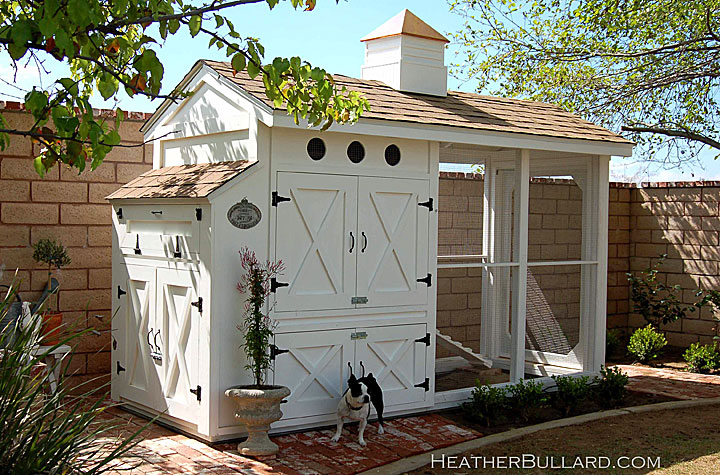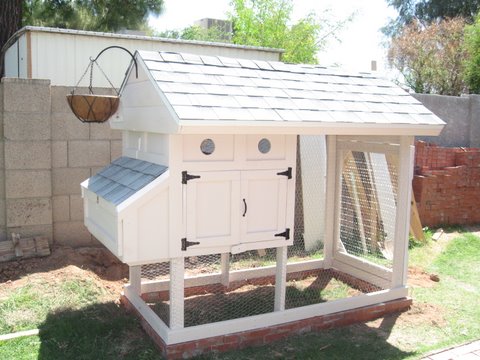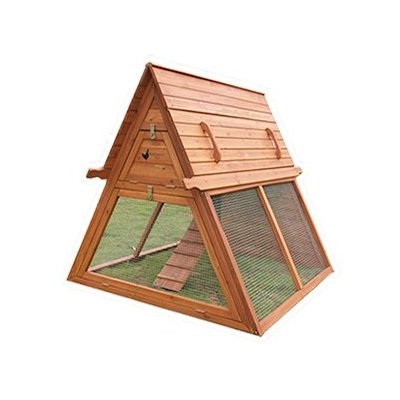 The "A frame" coop plans are marketed
heavily on the Internet. But my experience
makes me worry about how secure they are.
I prefer my own design.

I like the red one below, but wonder
about its portability.