BUSTED!
(by LLIA & DNR)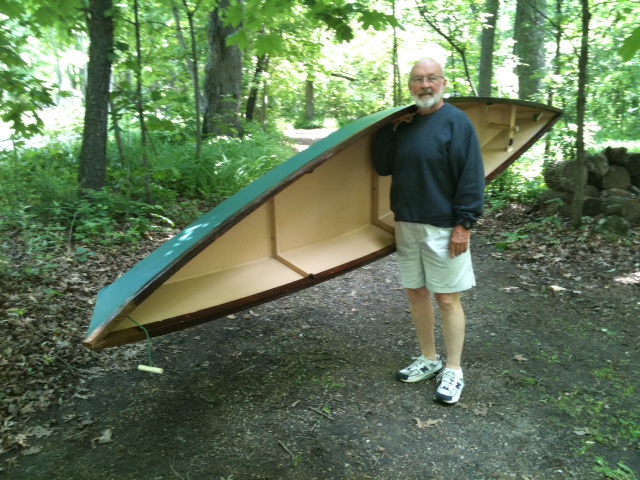 (You may click on above photo for larger image.)
A few days after hearing Nestor Dyhdalo's June 11 proclamation that LLIA's Law Enforcement Patrol was not out to give tickets and collect fines, I was stopped for not having my "Motor Boat" registered with the state. (My "Motor Boat", pictured above, was built in 2008 and has been operated on Illinois, Missouri and Wisconsin lakes and rivers for four years, without incident.)
I was stopped, and issued a DNR Natural Resources Citation and fined $162.70 for not displaying the proper number of PFDs on my boat. (I was sitting on a flotation device in a wooden boat. Does wood usually float?)
Included with the DNR Citation there were two more documents; a letter from Chris St. Clare of the Lauderdale Lakes Law Enforcement Patrol, and a sheet entitled TRAFFIC COURT INFORMTION, containing GENERAL INFORMTION including:


(You may click to read, then return here.)
When stopped, I offered to paddle my "Motor Boat" to shore, dismantle it, and take it out of state. But the patrol officer said "I must write you up on at least one violation; I'll look over the list to find the cheapest one."
The officer (badge #114, per the DNR Citation) told me my boat should be equipped with a PFD and a "throwable," a battery cover, a fire extinguisher and running lights -- to include red and green forward, and a white "360" -- for night running. (Would the added weight sink my boat? It would certainly reduce freeboard. I do sometimes carry an umbrella.)
So, think about this. If I had been WEARING a PFD, the fine (for another of my many transgressions) would have been HIGHER than "least expensive" $162.70? Was it to my advantage to NOT have a PFD aboard? Go figure.
When asked for an ID, I produced my Missouri "Boating Safety Education Card" but the officer preferred my driver's license, so I gave it to him while he followed me ashore and issued this DNR Citation.
I've been building and/or operating boats for seventy of my seventy-five years. I parasail, have raced sailboats on the ocean in national competitions, been boating and water skiing on Lauderdale Lakes since 1953. (I may be among the oldest holders of Missouri's Water Safety Certification.)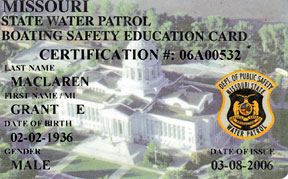 LLIA LIST OF COMMITTEE CHAIRS HERE
A FEW RESPONSES:
(Please use you "BACK" buttom to return here.)
| | | | |
| --- | --- | --- | --- |
| 1 | 2 | 3 | 4 |
| 5 | 6 | 7 | 8 |
| 9 | 10 | 11 | 12 |
| 13 | 14 | 15 | 16 |
| 17 | 18 | 19 | 20 |
| 21 | 22 | 23 | 24 |
| 25 | | | |
<! ------------------- Don=Emily@sbcglobal.net mommules@aol.com chsharpless@ameritech.net budv@sbcglobal.net llia@elknet.net --------------------- >
---
---
Web page by
Grant
MacLaren
grant@grantmaclaren.com
---