Grant MacLaren's
1981 18' Century Resorter
---
Purchased in 2011 from: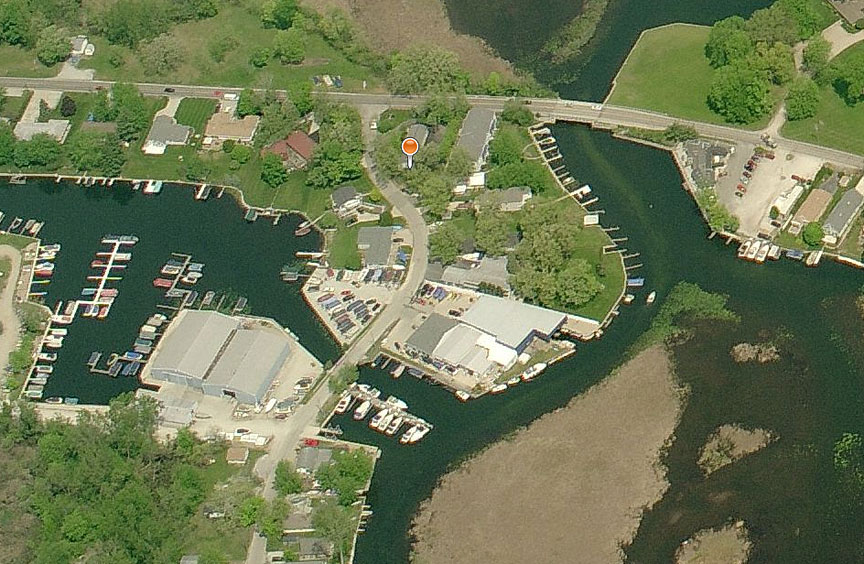 Main Channel Marina
720 S. Lakeside Dr.
Syracuse, IN 46567
574-457-4200
Teah - X 103
MAP HERE (402 miles)
AERIAL VIEW, MAIN CHANNEL
ABOUT MANISTEE, MICHIGAN
Engine = 350 Chevrolet, (5.7 L) converted to electronic ignition.
Original steel fuel tank. Tank is steel, but possibly not original, fuel filler is not original, no flags, cover in "pretty good shape."
Salesman "Terry" says hull is in "very good shape" with a blemish on starboard freeboard, at driver's station. "Could be a factory repair when built."
No tow ring behind front seat. Owner towed with rear lifting ring.
No tie-down rings on transom. Metal trim missing from swim platform. No ladder.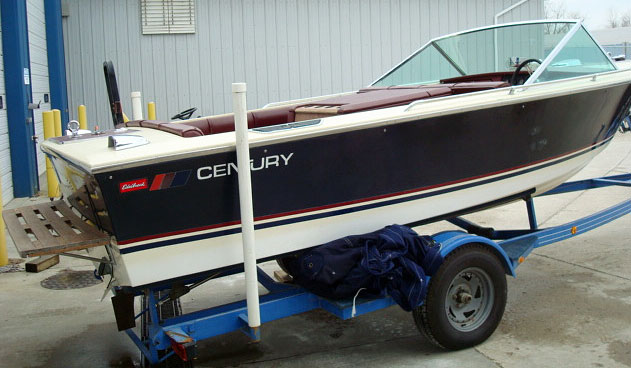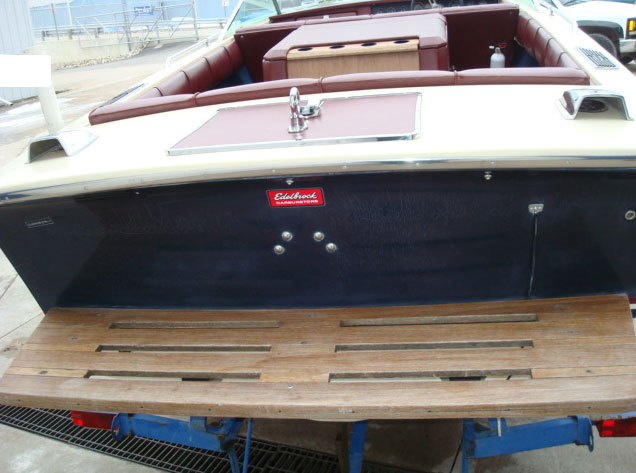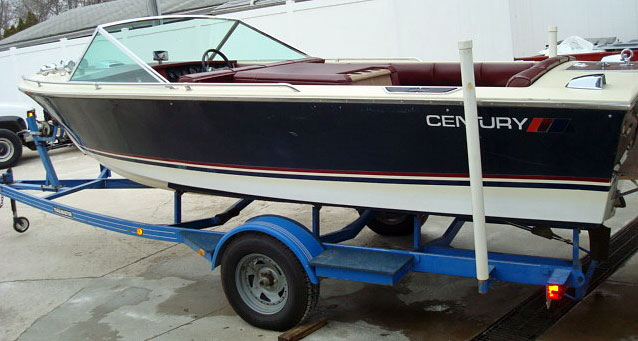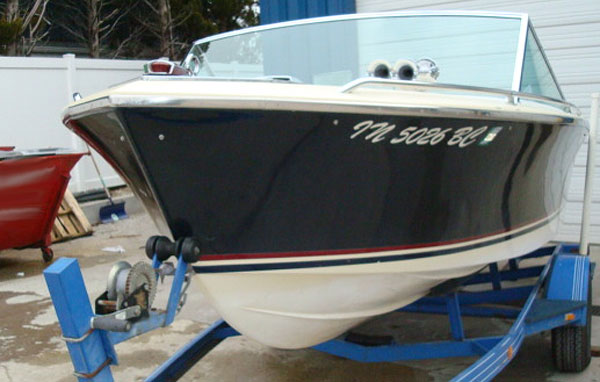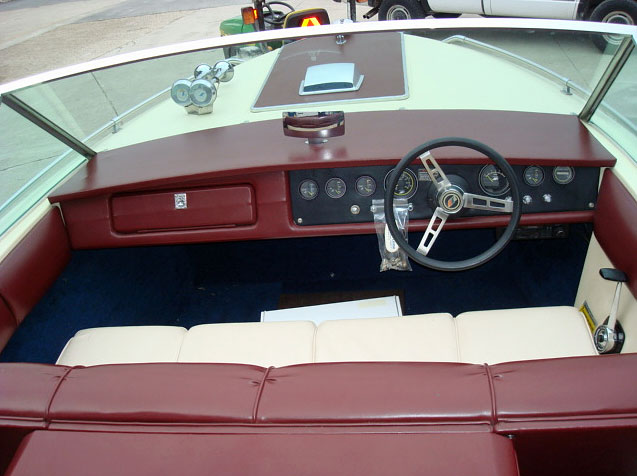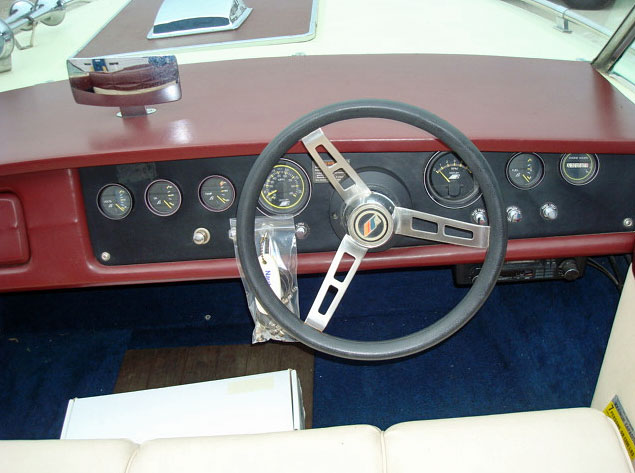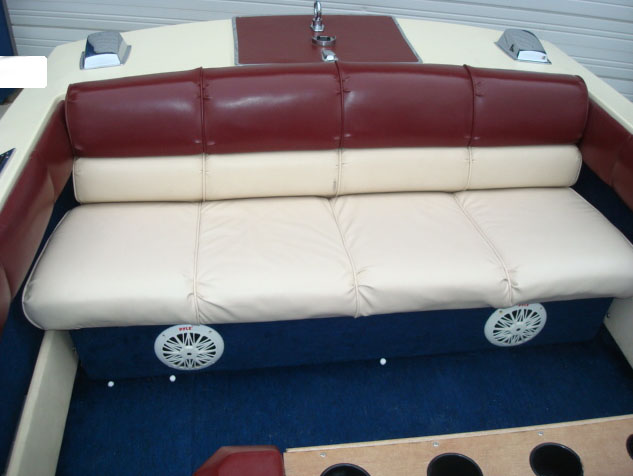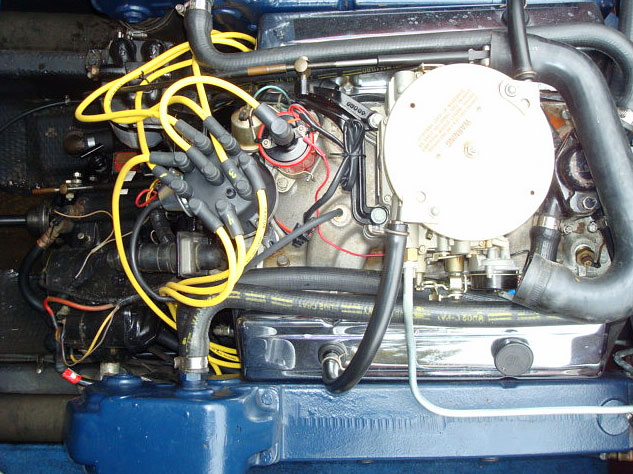 Grant purchased the boat and a NEW trailer "V1824" trailer (similar to image below) by Trailmaster Trailers. Trailer was custom built of tube construction, painted white, and equipped with:
folding tongue
prop cage
drilled axles
spare tire with welded tube mount
"flat" electrical connection -- requiring an adapter (as I use on Souper.) "backup light" circuit disengages surge brakes
all tube construction with tube bunk supports
radial tires
disc brakes
4 bunks
aluminum diamond plate steps on frame
chrome wheels with chrome lug nuts
in-line brake coupler
recessed L.E.D. tail lights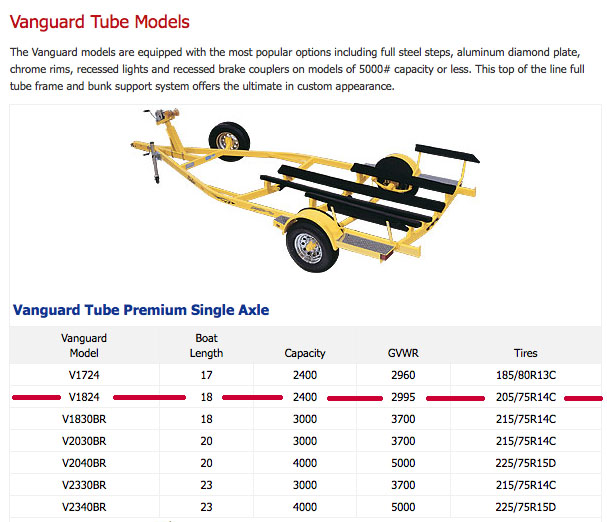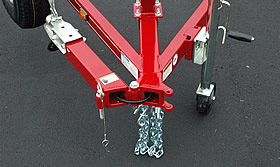 Video shows a 1973 16' Resorter.
Grant's Century is an 1981 18' Resorter.
HOME
---
Ads are selected by Google.
---
---
Another pretty good web page by Grant MacLaren