I found these two nameplates in a friend's boat house in southern Wisconsin. Both were in bad shape. The top one was broken in three pieces. I almost pitched them with some other stuff as I was "cleaning up," but put them aside because of nostalgia.
Some time prior to the early 70's, the sister of my friend Stu was operating a Century when it exploded, right in front of this same boathouse. She went to the hospital, and the boat was "totaled." I'll guess these nameplates were salvaged by Stu.
So this summer, 2011, I brought them home, cleaned them up a bit and tried repairing the broken one with epoxy (JB Weld, I chamfered the back of the joints.) The repairs held for awhile, but both joints broke when further cleaning was attempted.
I'll try again. They might look nice, painted white, on the aft sides of my '81.
---
Repair attempt: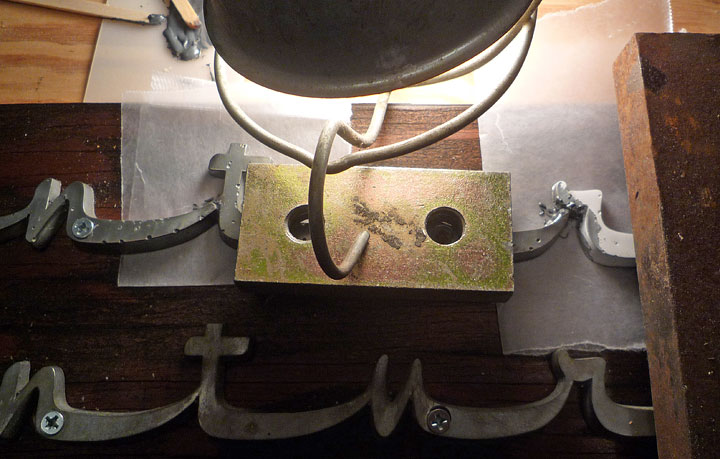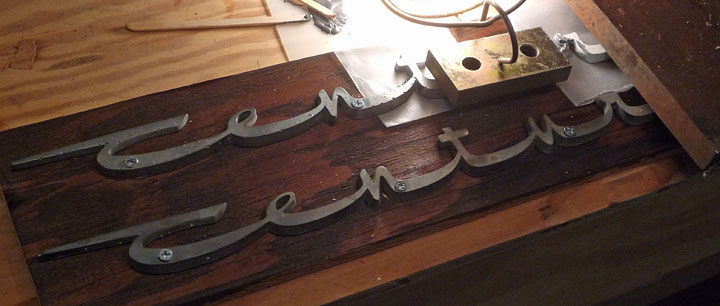 ---
Here's are a couple of ways similar nameplates have been displayed on a woodies: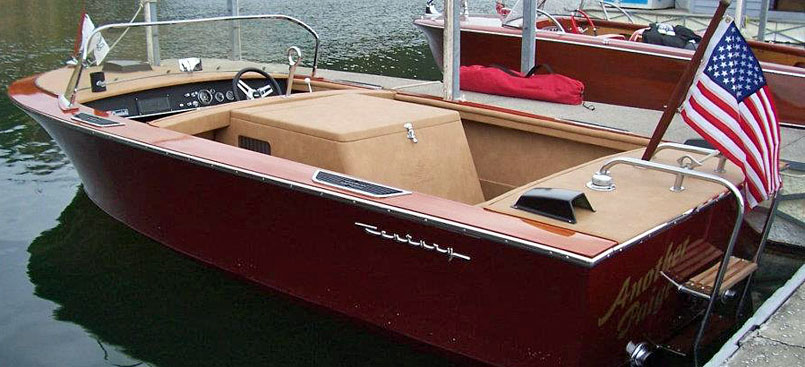 ---
Here are my two; one now welded together using aluminum rod. Now I'll have to (carefully) dress the welds, trim them to shape and paint the two nameplates white.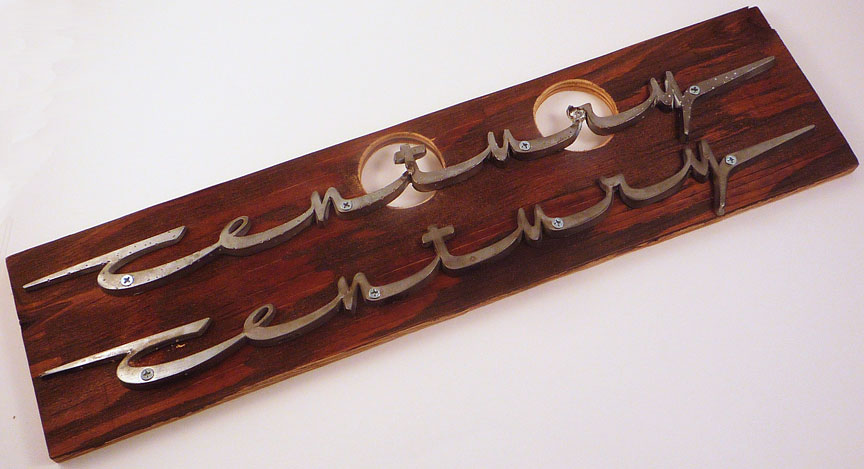 A Dremel tool would be helpful.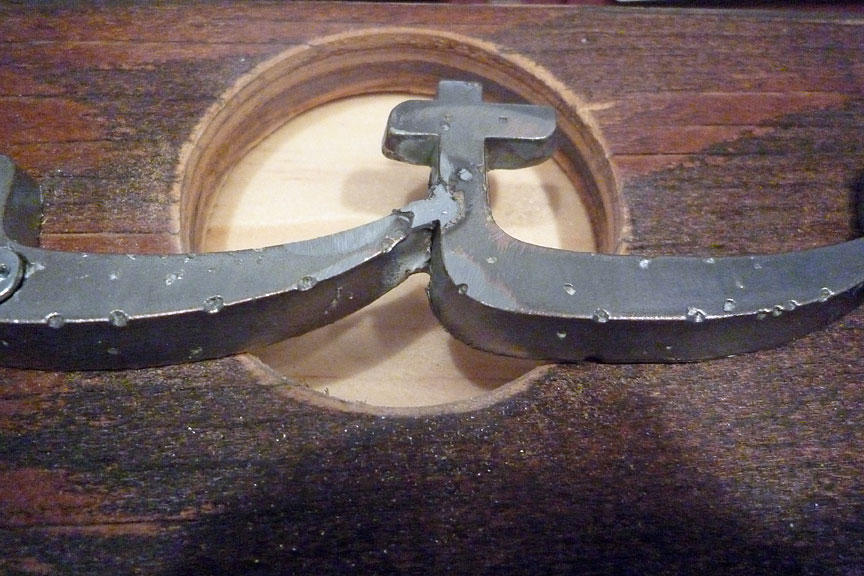 ---
FYI: Found new ones listed at $75.00 each on 'net:
Century nameplate used from 1954 thru 1971
Chrome plated die cast zinc as original
Chrome finish only, no painted sides
Price listed is for each
19" length
HOME
---
Ads are selected by Google.
---
---
Another pretty good web page by Grant MacLaren