Lake Center Marina
I have contracted with Lake Center Marina to keep Meanwhile on their rack for the year beginning April 1, 2013. Unlimited "ins" and "outs" using fork lift. The marina asked if I'd like to put the boat with them prior to April 1 (at no additional cost), but I'll have the boat in Florida until I'm ready to use it on the Mississippi.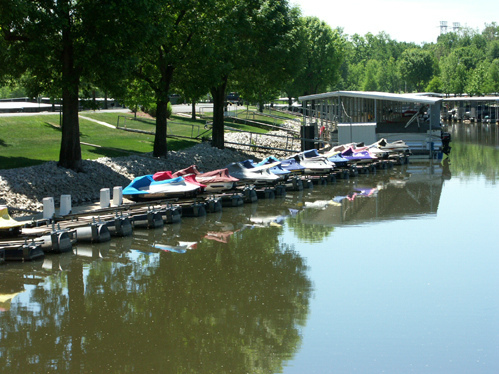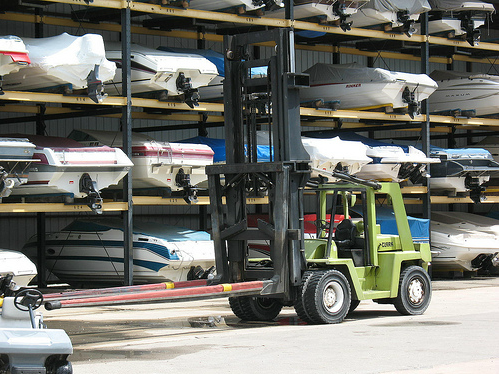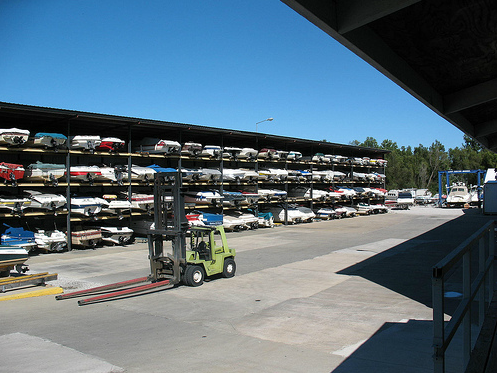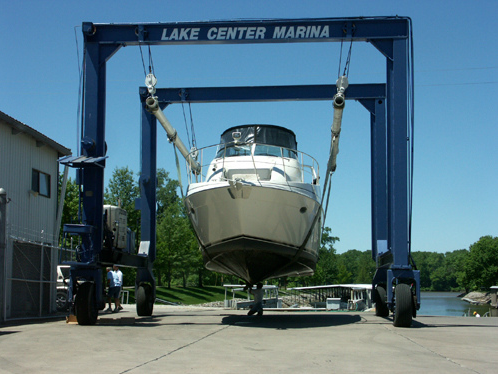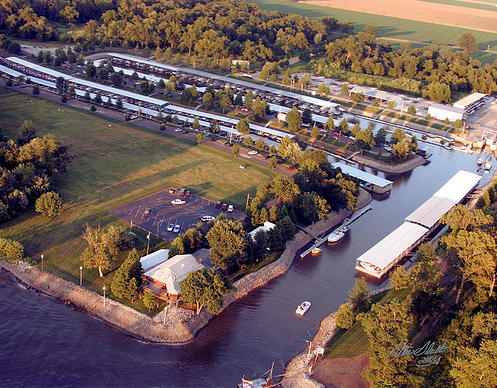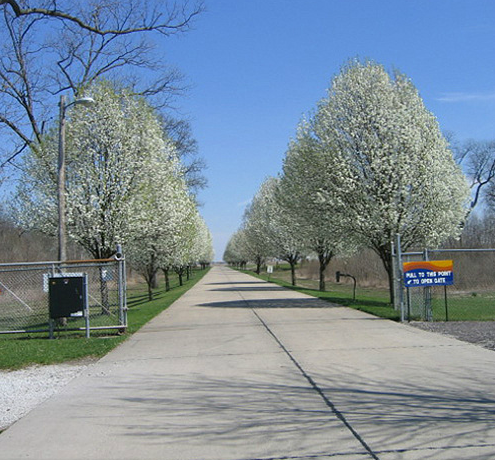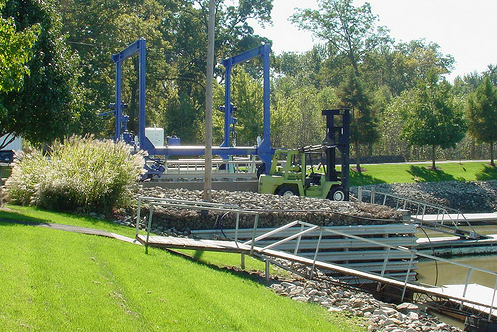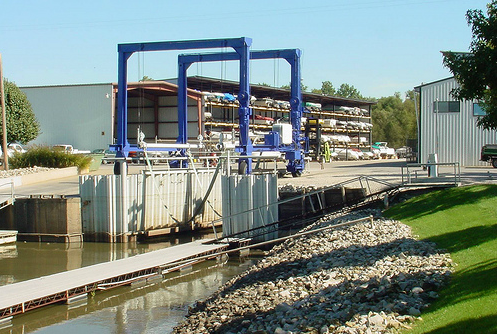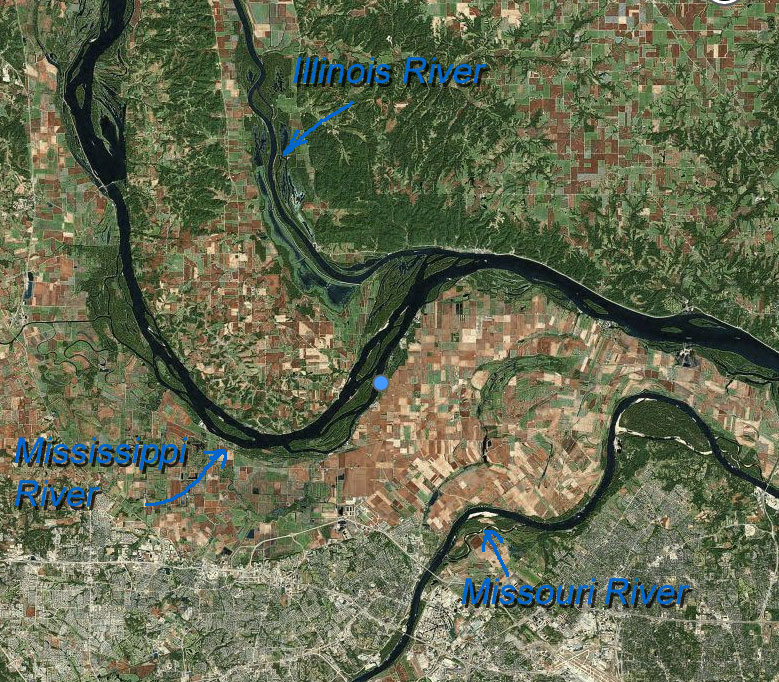 Here's a map to "Lake Center" (from the Marina's website; Marina at "B"):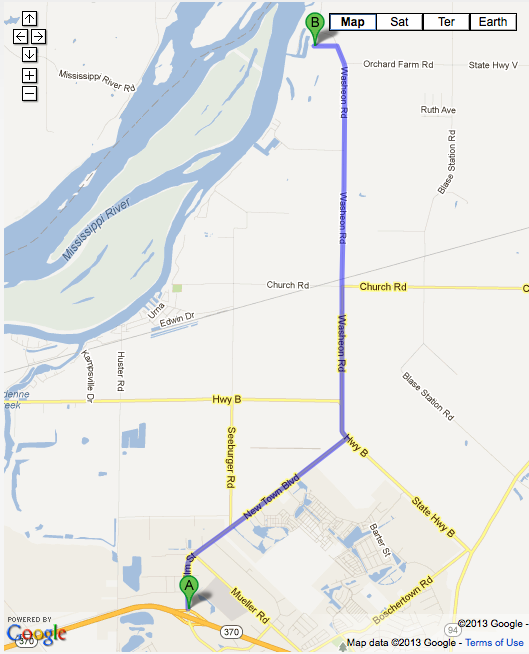 ---
Lake Center Marina -- Dredging, January 26, 2012: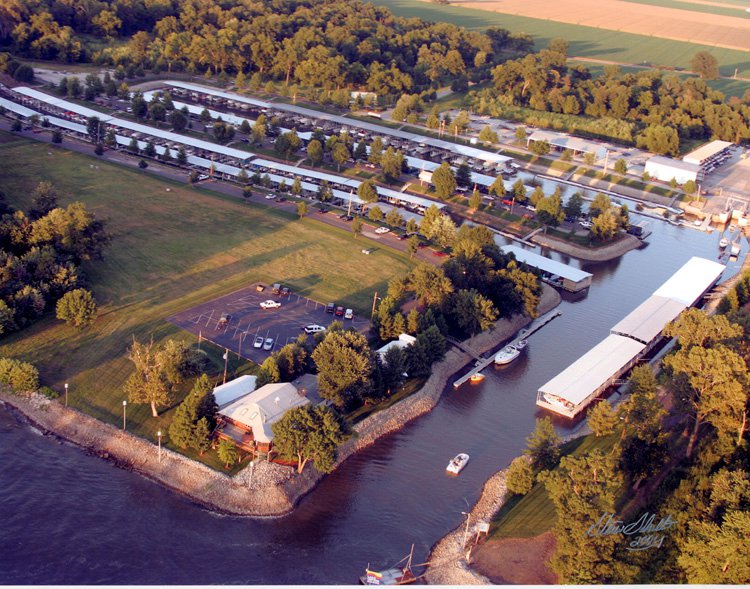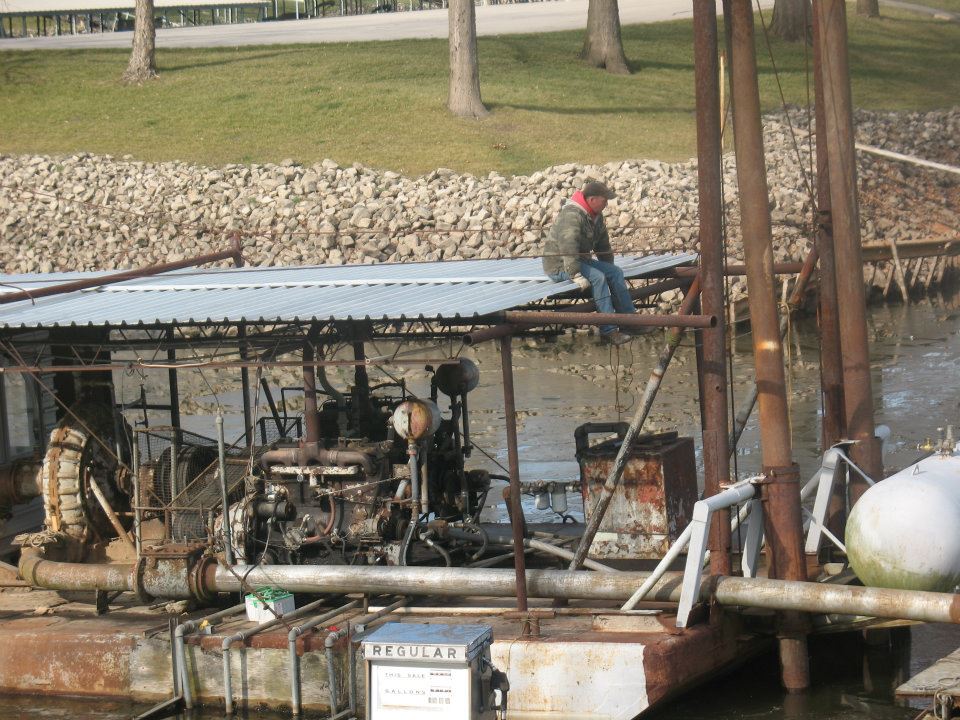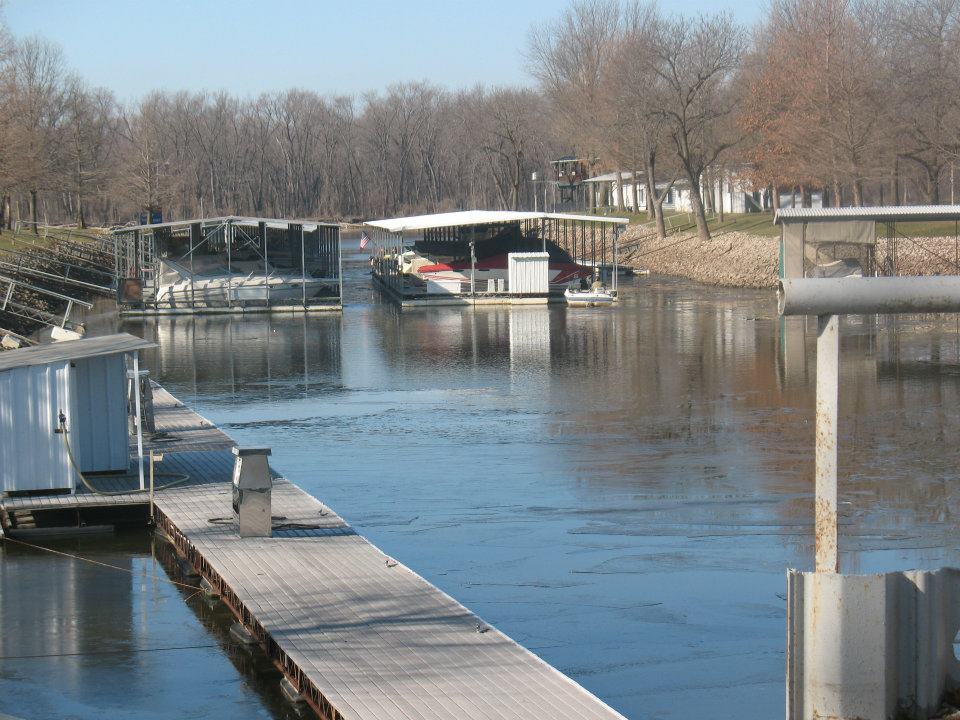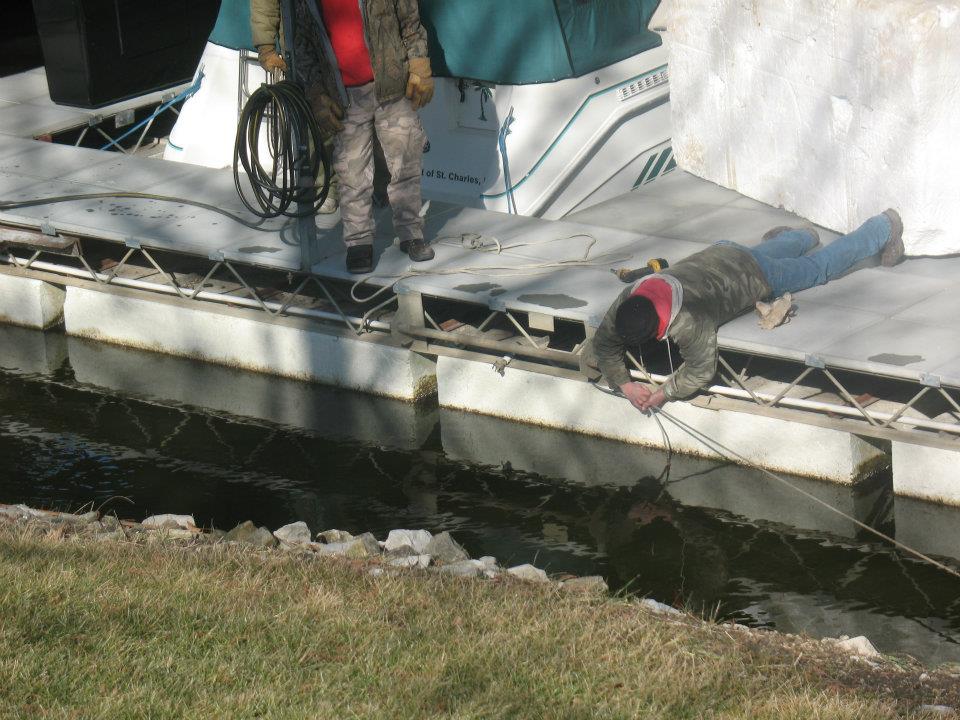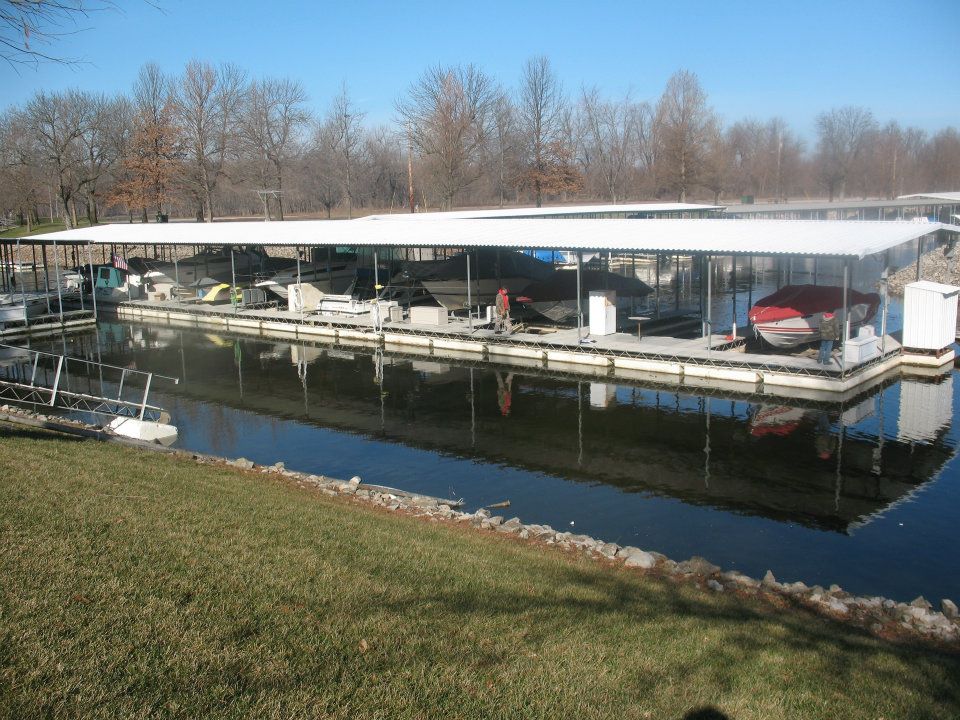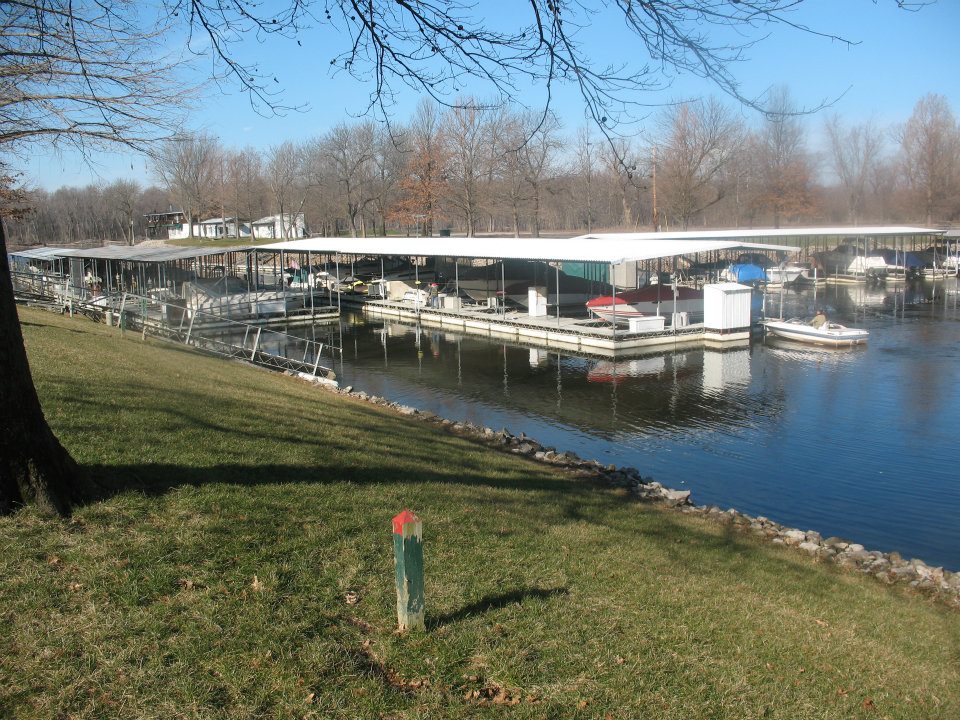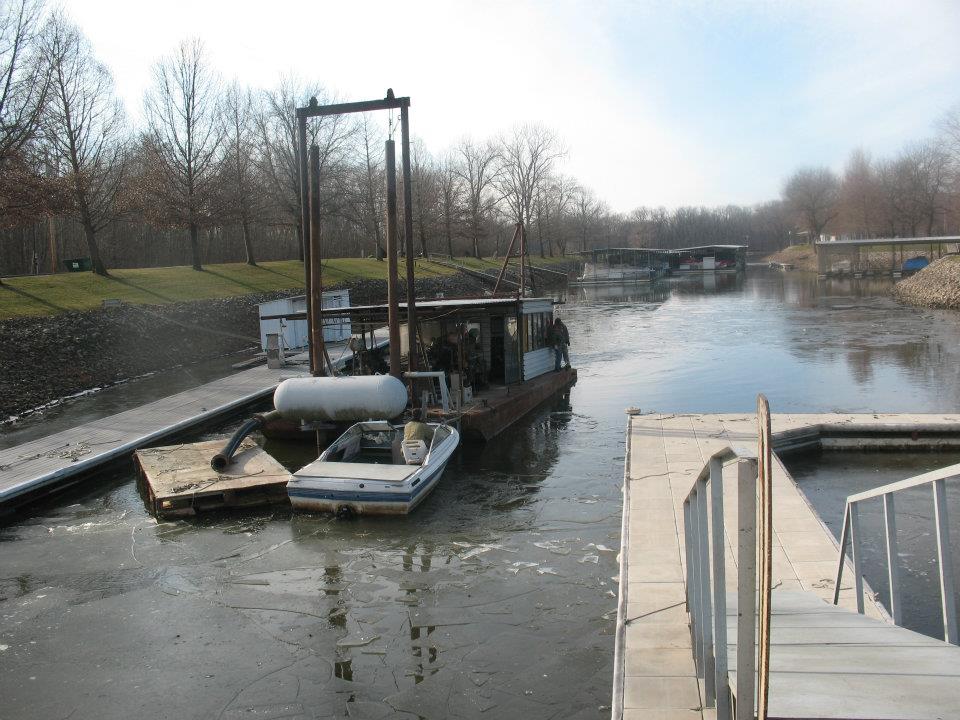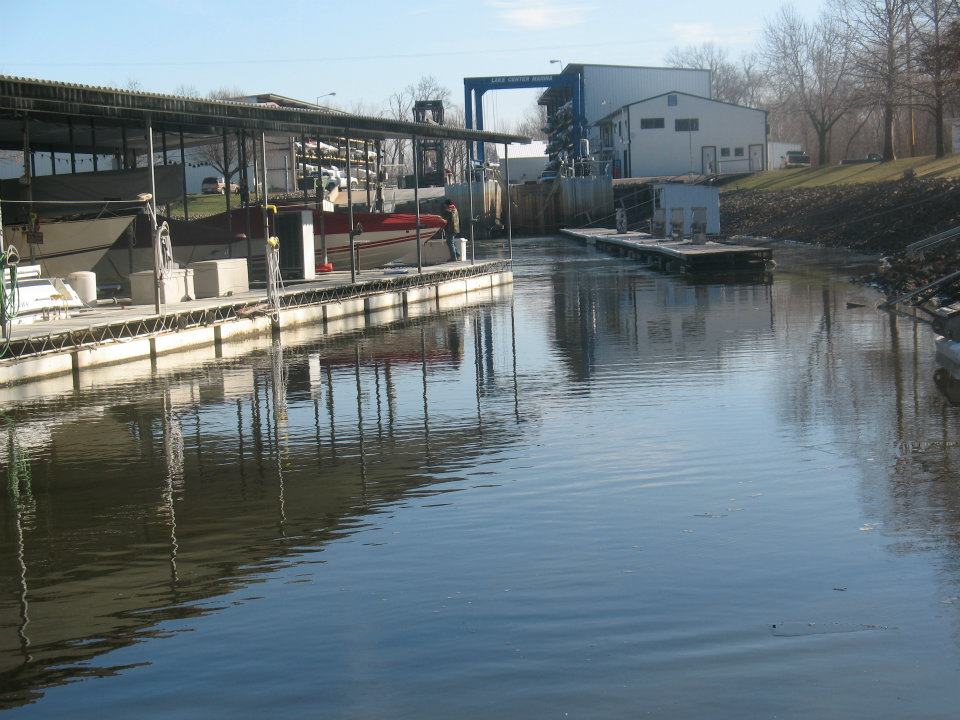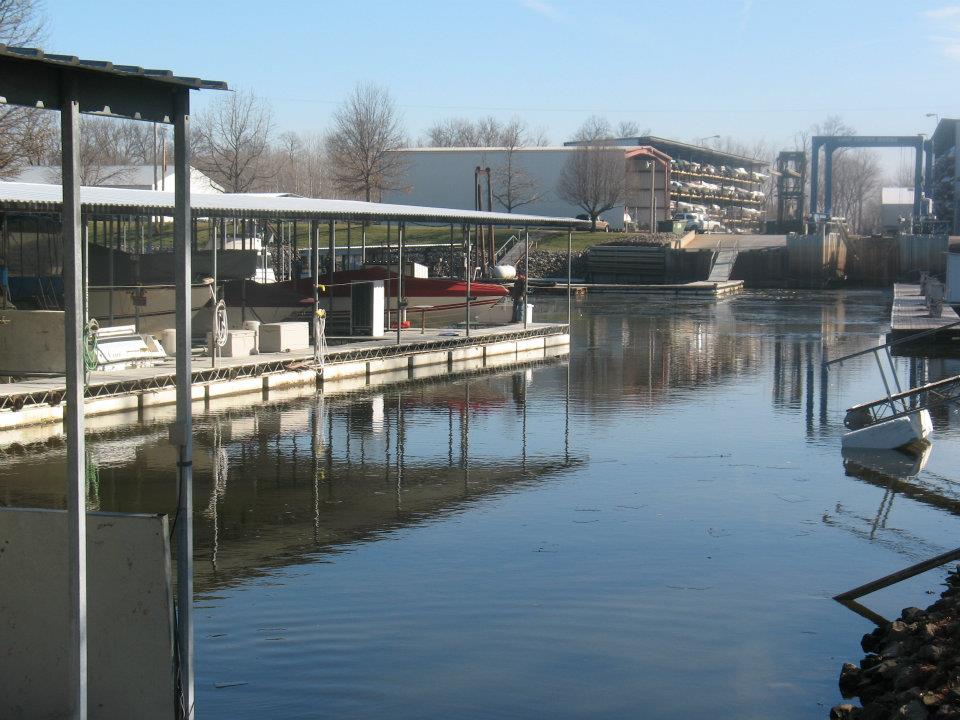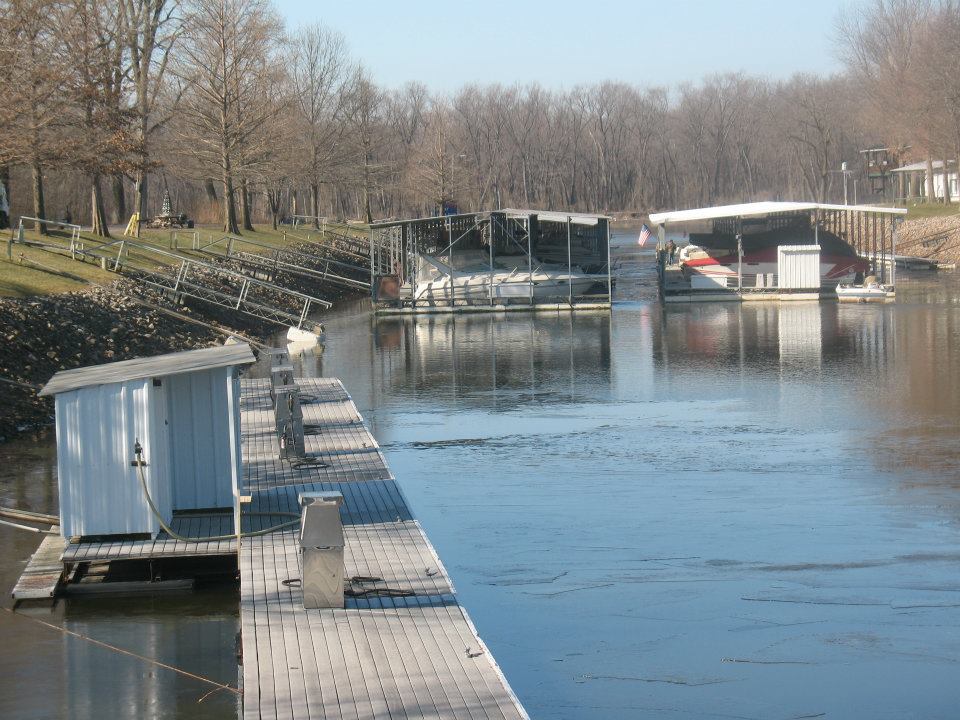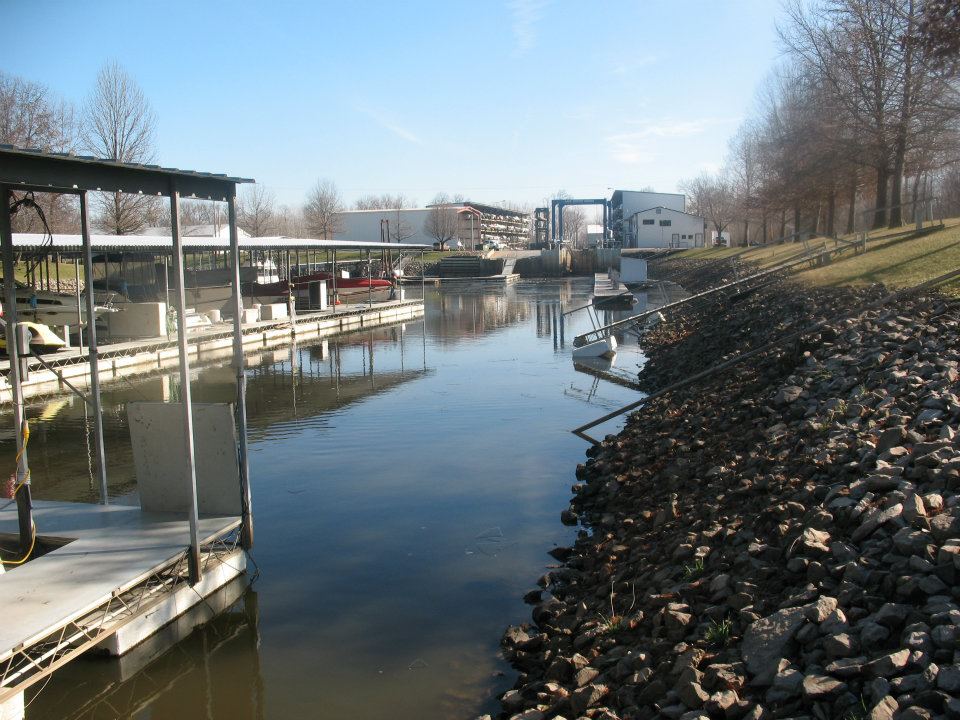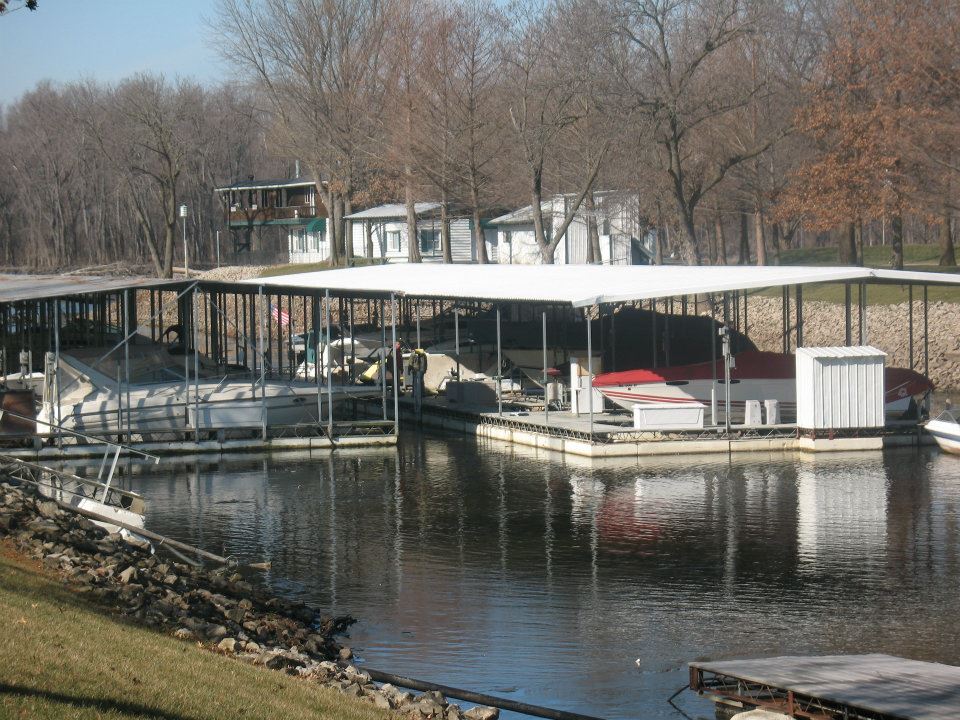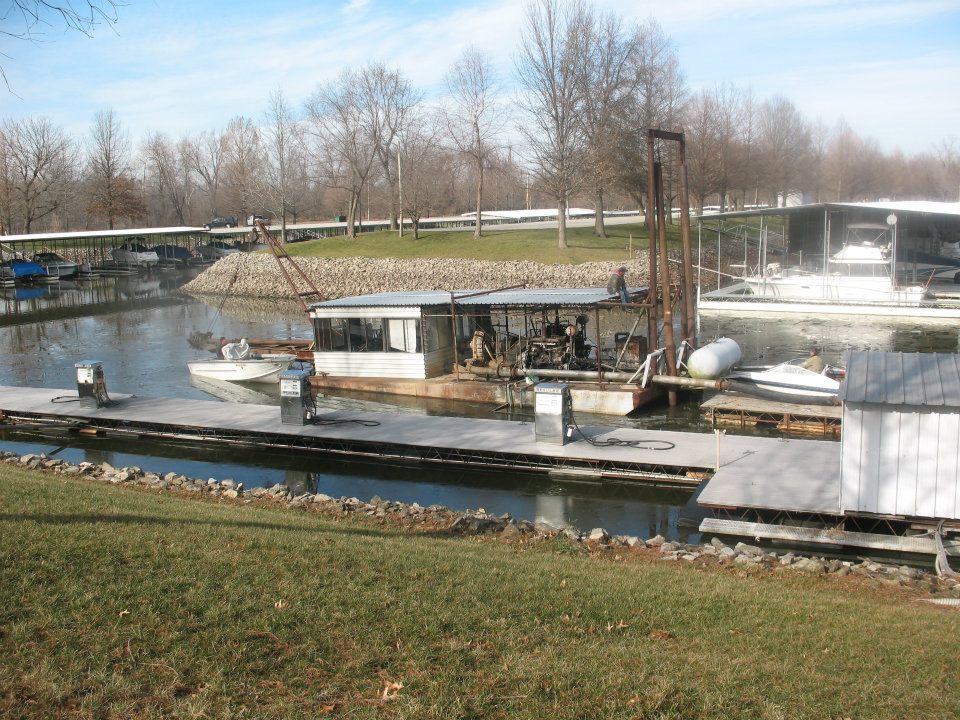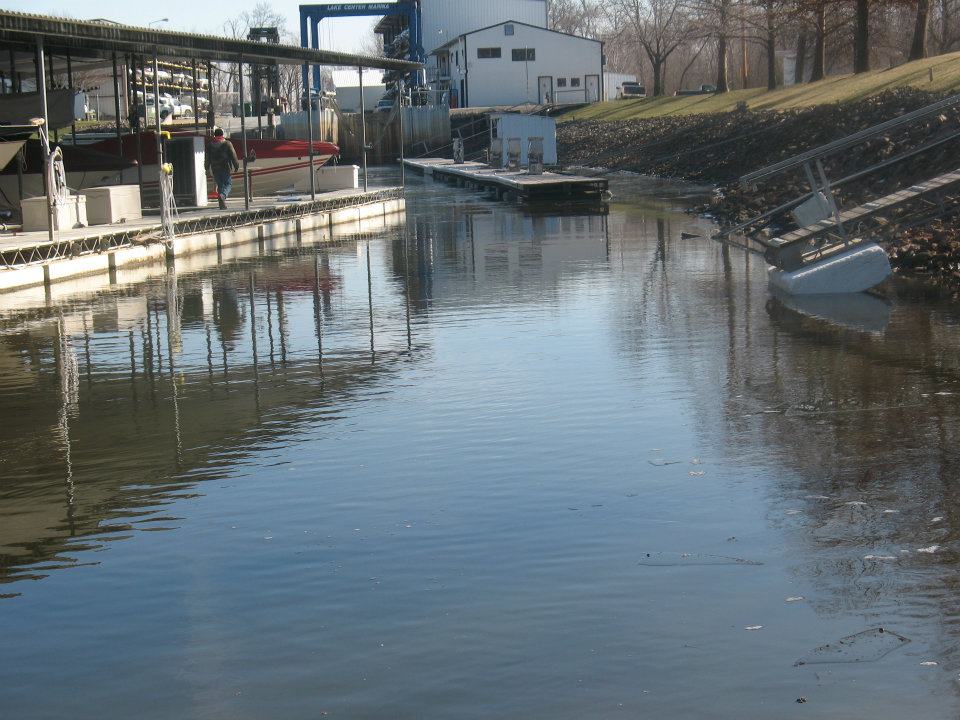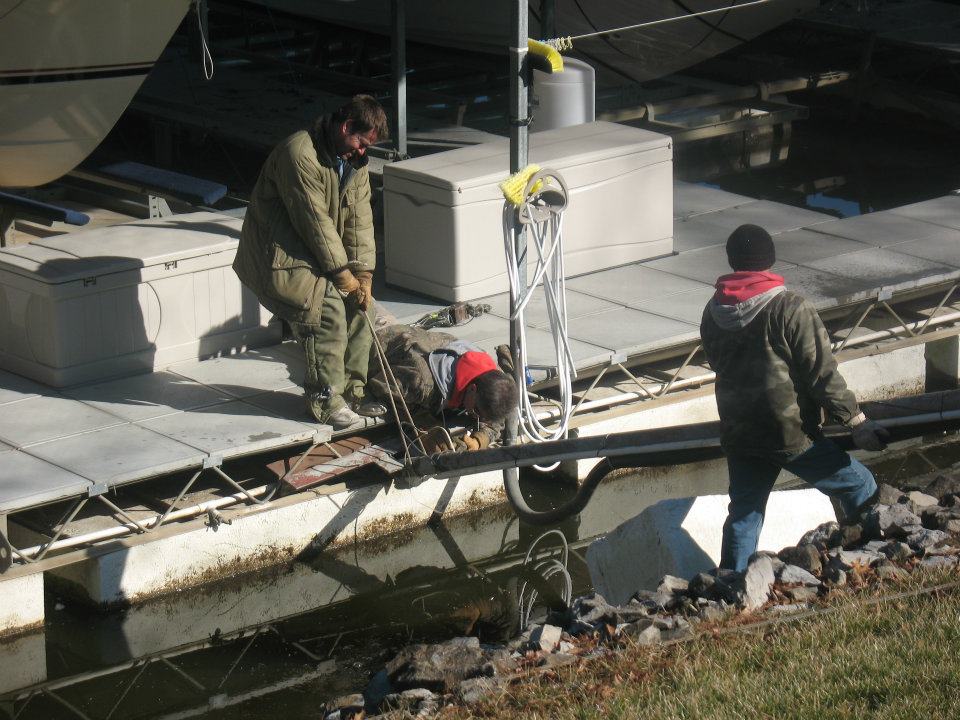 ---
March 9, 2013 visit to the marina.
Here is one of the racks for the "in and out" boats (like mine).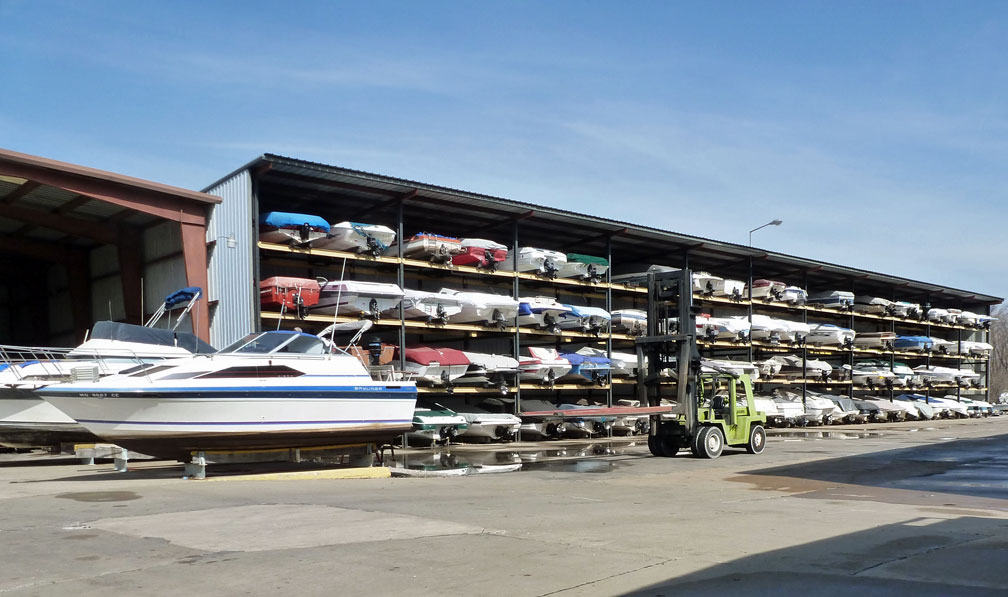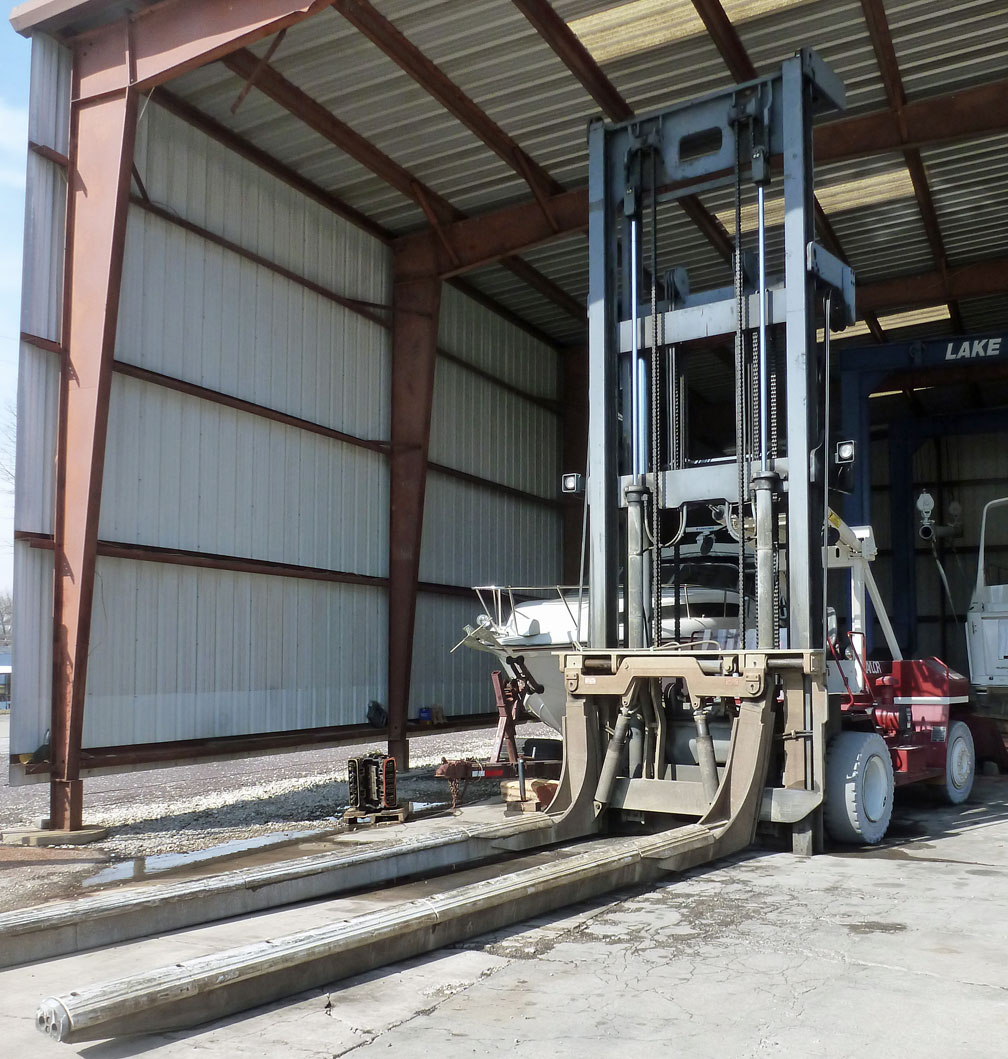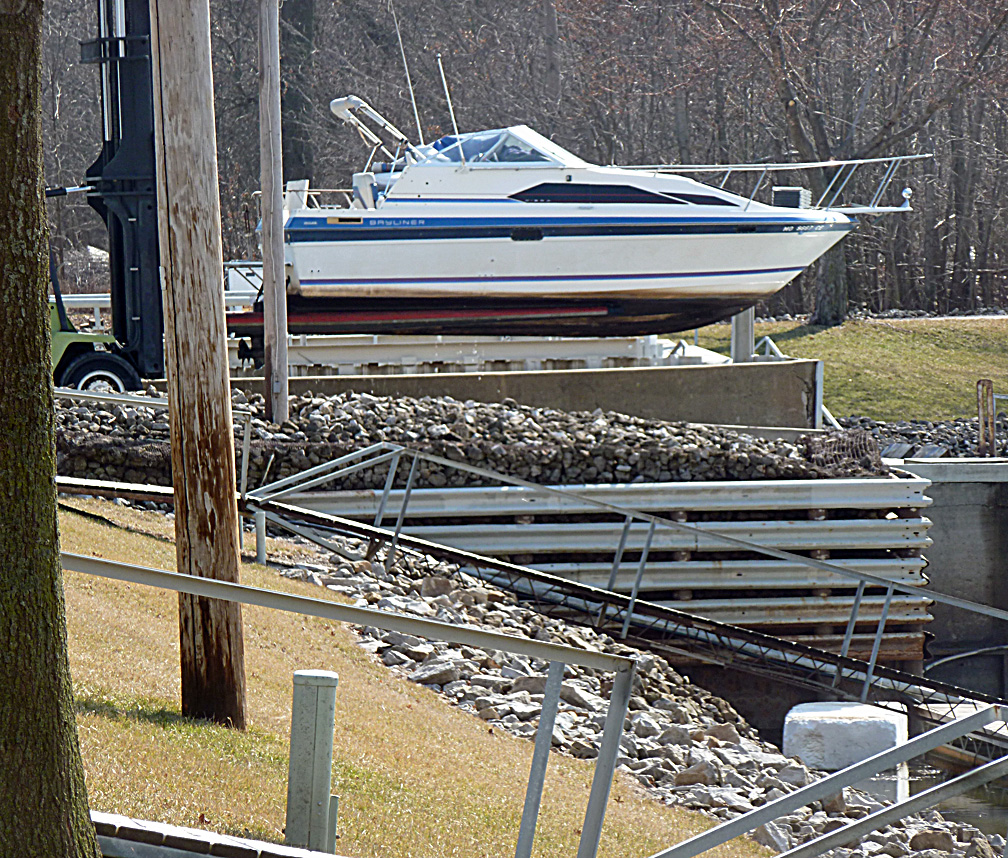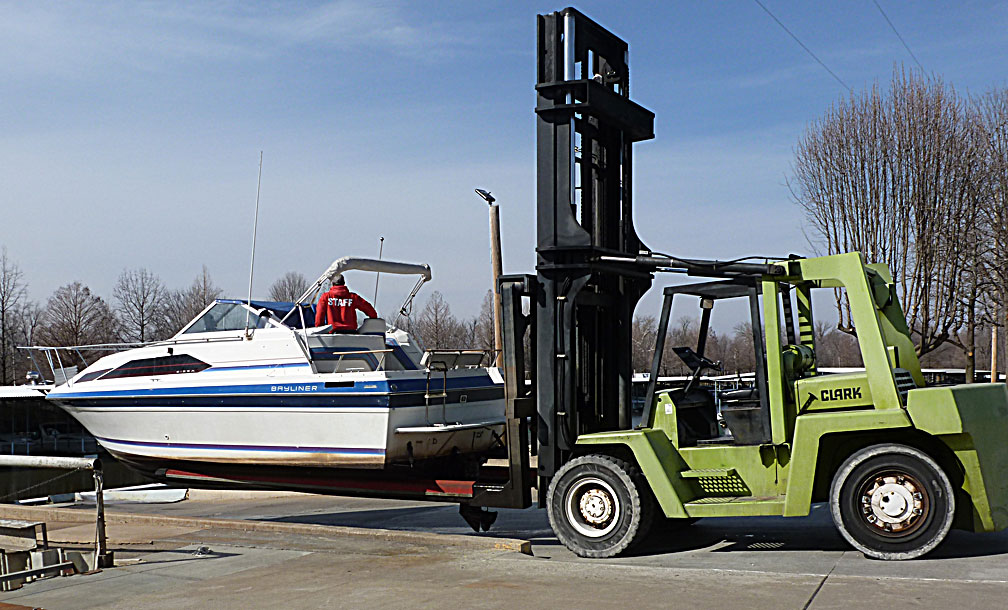 Looking north, out to Mississippi from the sea wall where fork lift lowers boat into water: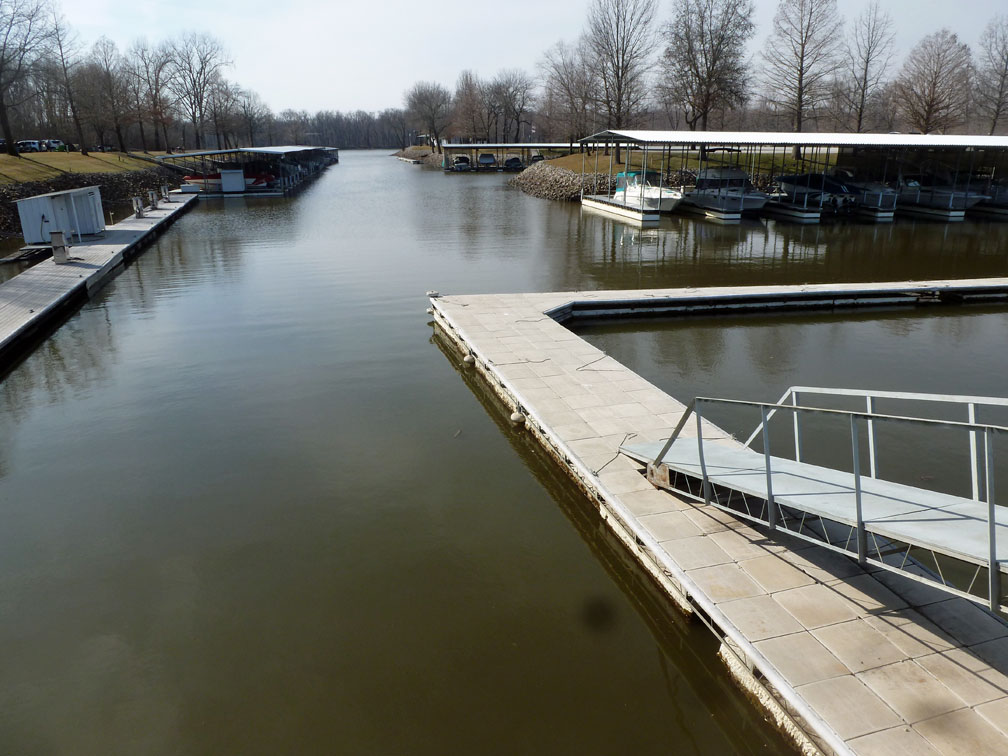 Meanwhile's 2013 slot is #746.
Meanwhile's 2012 slot was #735: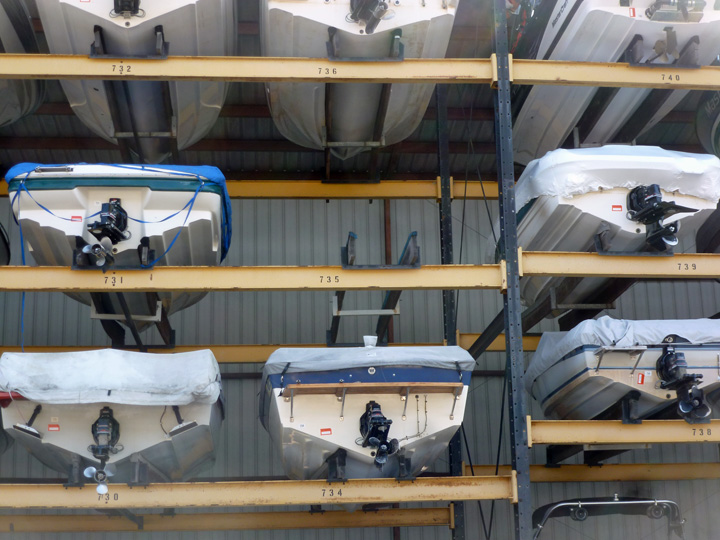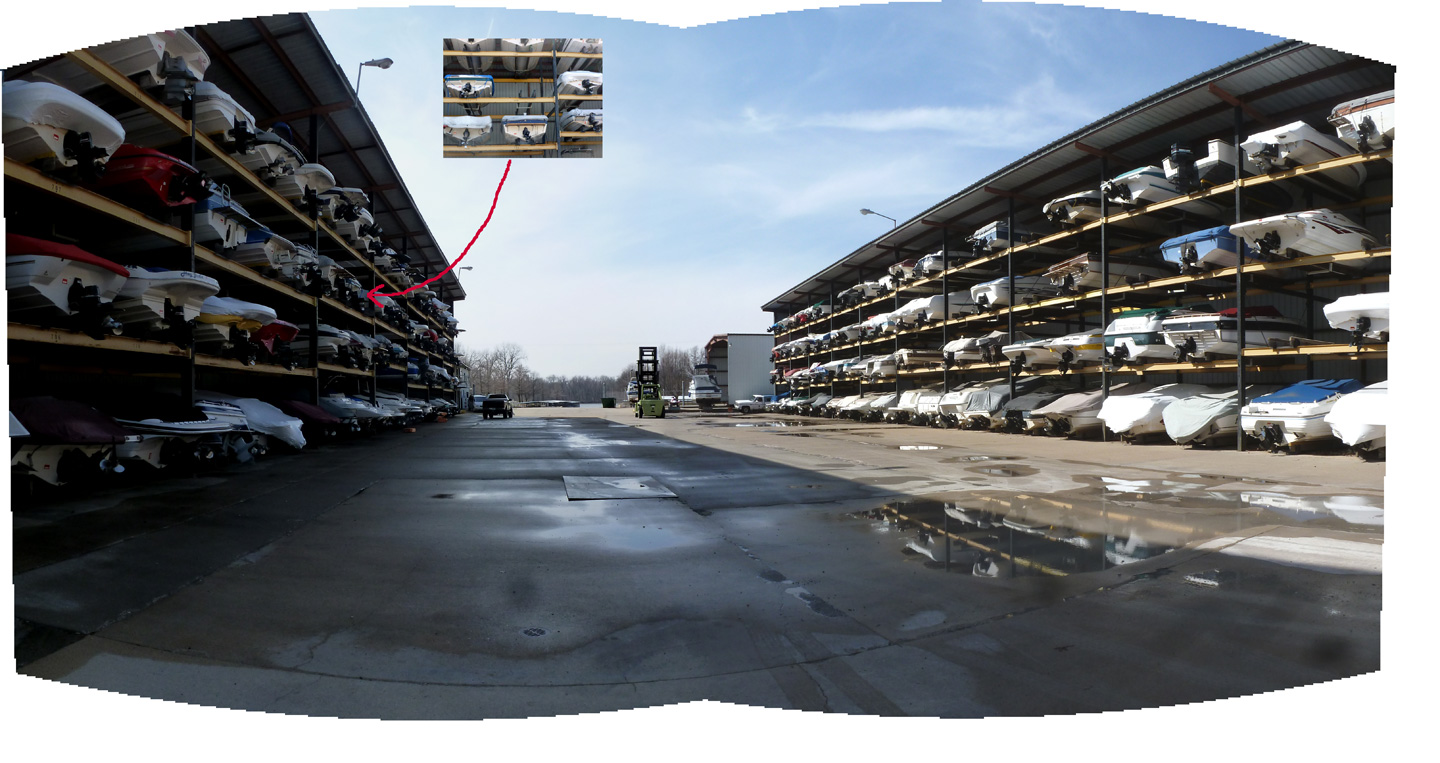 ---
Following photos made 4/20/13:
The boats on level 1 have been moved to either 1) onto their trailers for off-site storage, or 2) launched and moored to one of the floating docks. Meanwhile's slot is on level 3, now occupied by two jet skis until she's moved here after Lake St. Louis show May 4.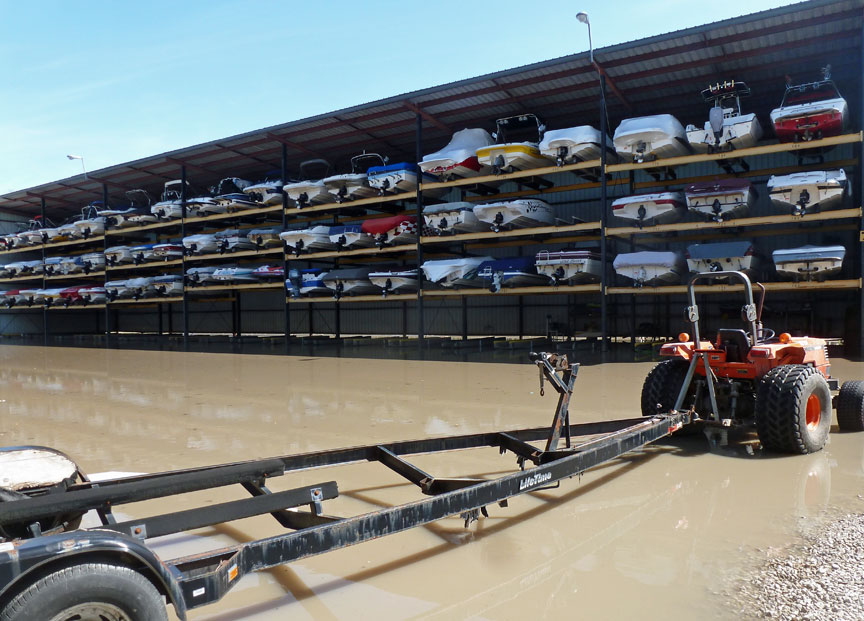 By Tuesday, the river level will be about here -- as measured on our fuel tank's temporary vent pipe. Water in marina's gas? Nah.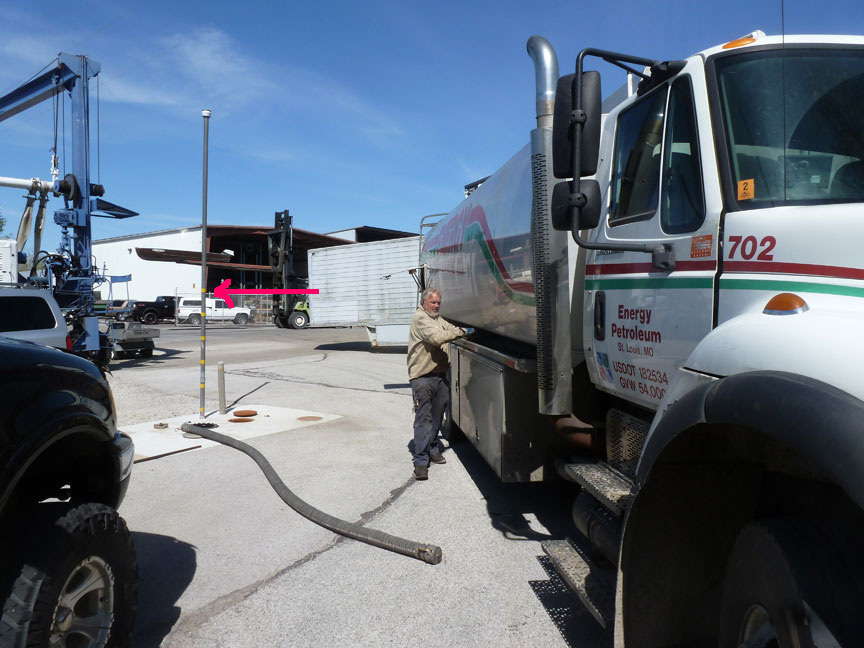 Plenty of free space today on our (Mississippi River) marina's trailer parking yard: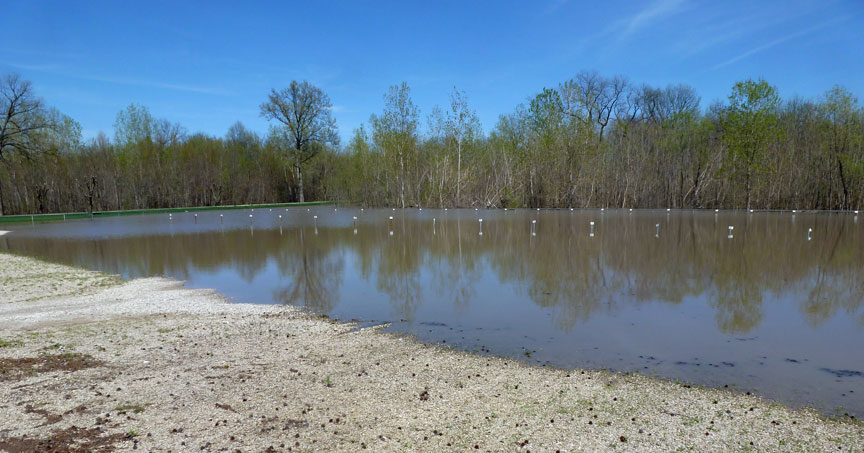 Here are a few more photos made 4/20/13 at Lake Center Marina:
Photo #1 - Photo #2 - Photo #3
Photo #4 - Photo #5 - Photo #6
---
4/29/13 - "It's down about a foot today."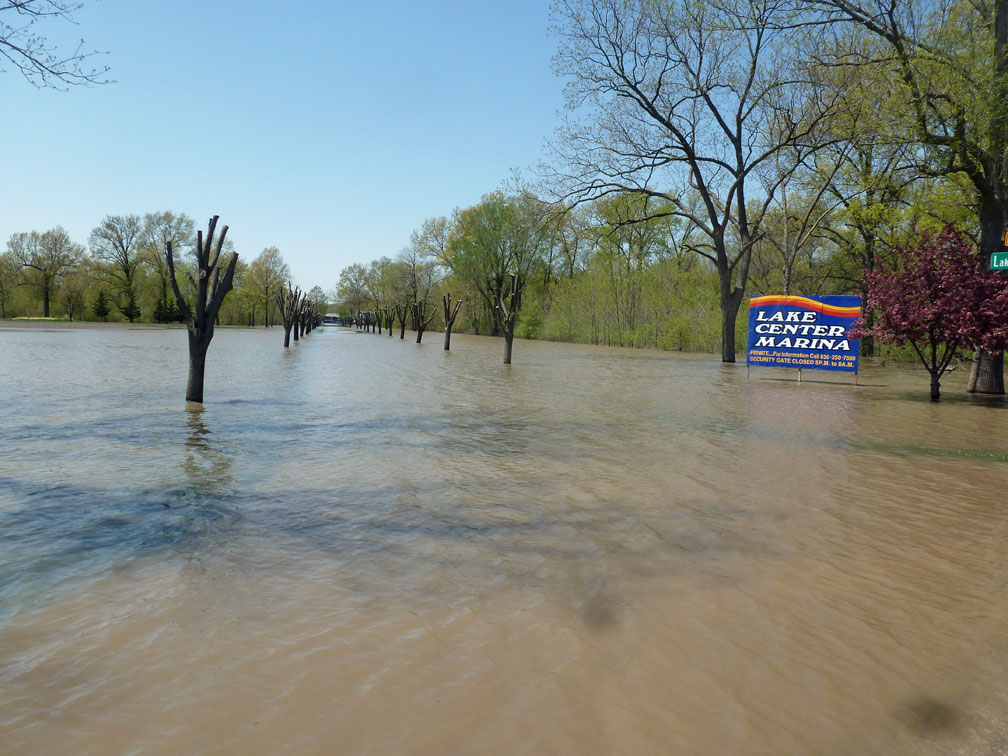 ---
"Down even more today." I made these photos Friday, 5/3/13: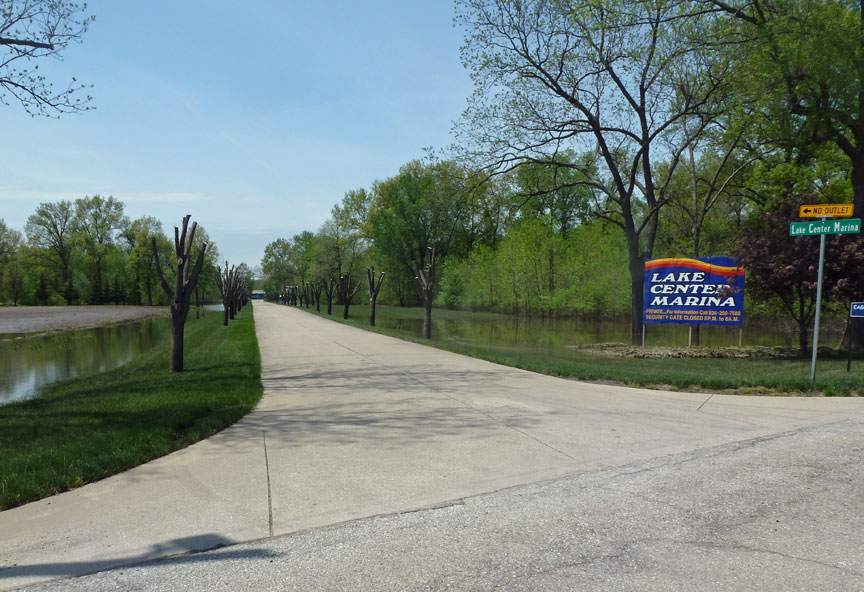 See the fuel tank vent?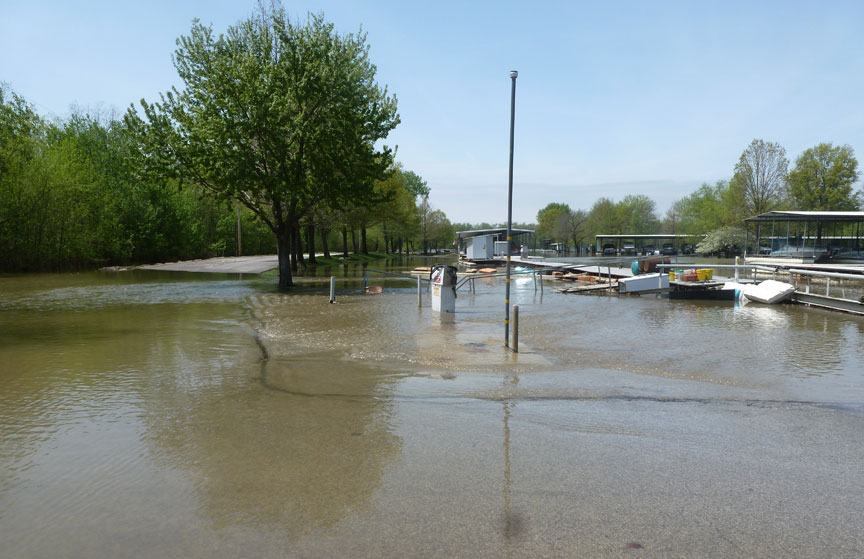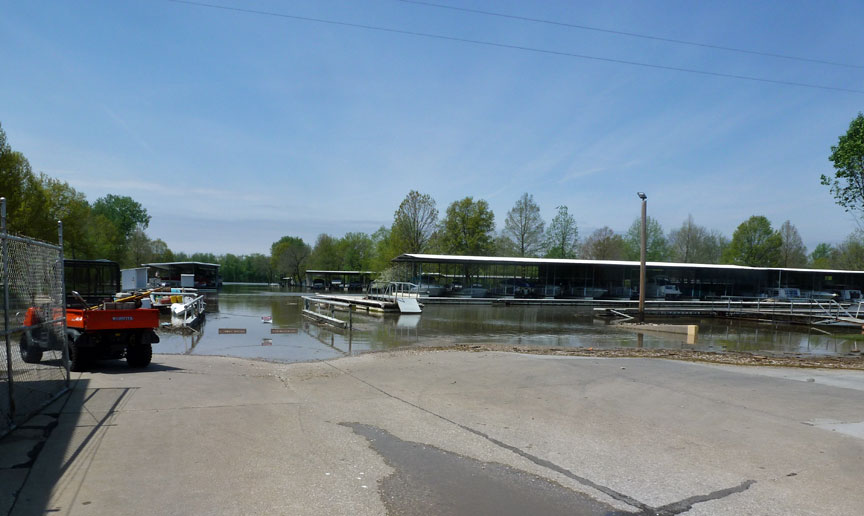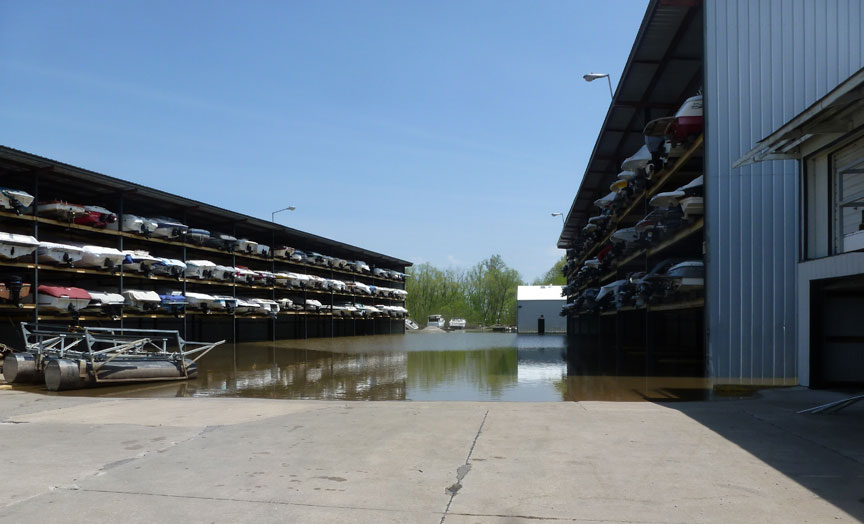 The water is too deep for fork lift access: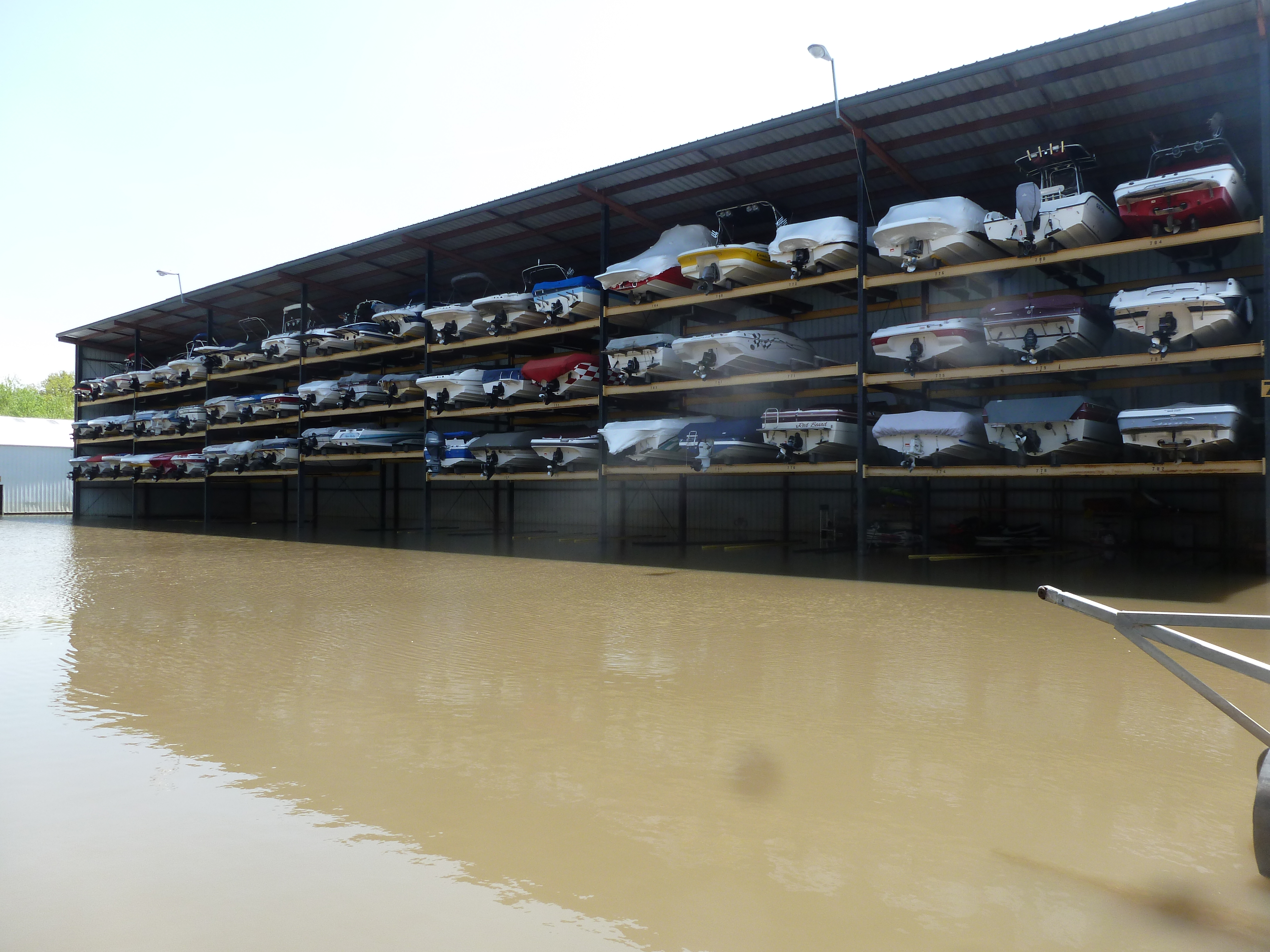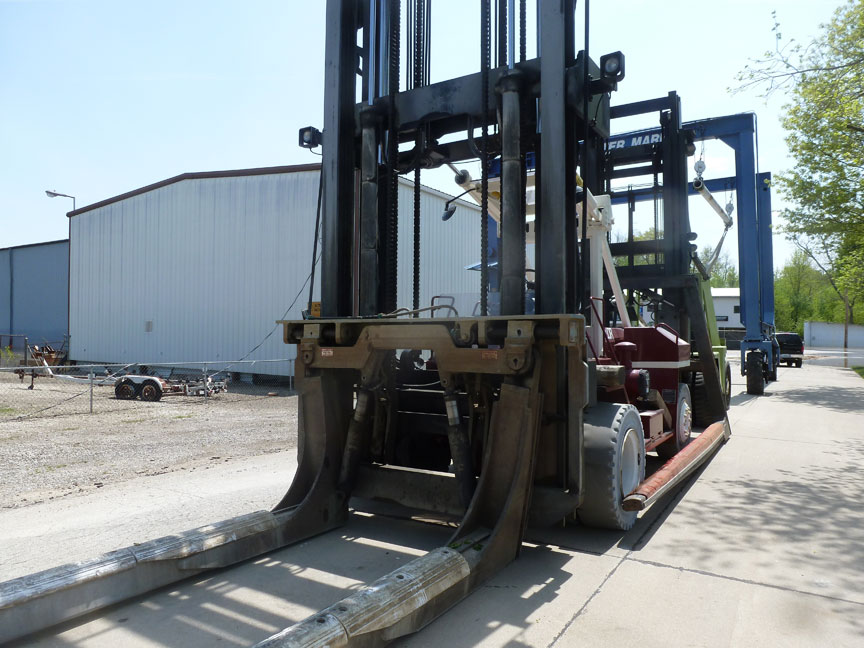 By Sunday 5/5/13, the water was back up to 4/29/13 levels, the access road flooded again so marina access was again closed.
---
Another pretty good web page by Grant MacLaren
---
---
HOME
---