Grant MacLaren's
1981 18' Century Resorter
The Interior -- Page 5
---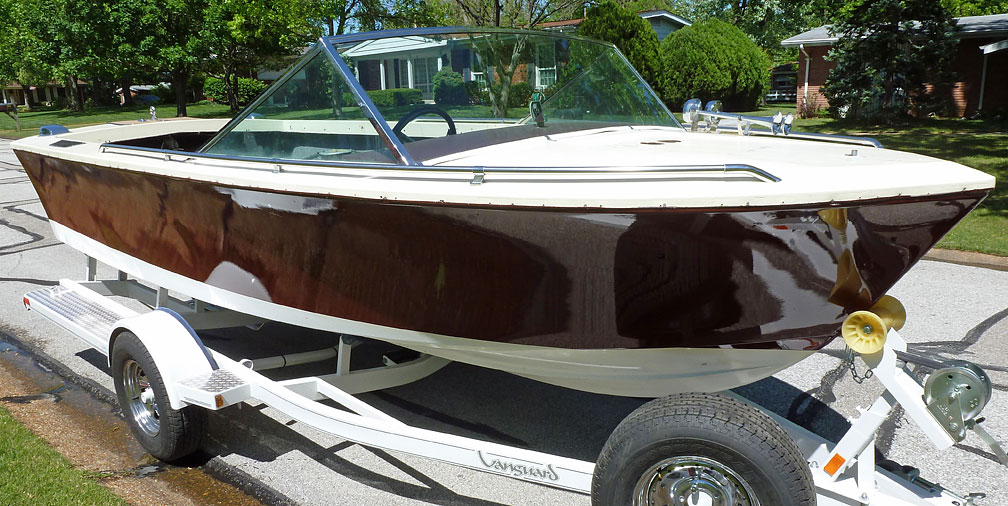 &nbsp &nbsp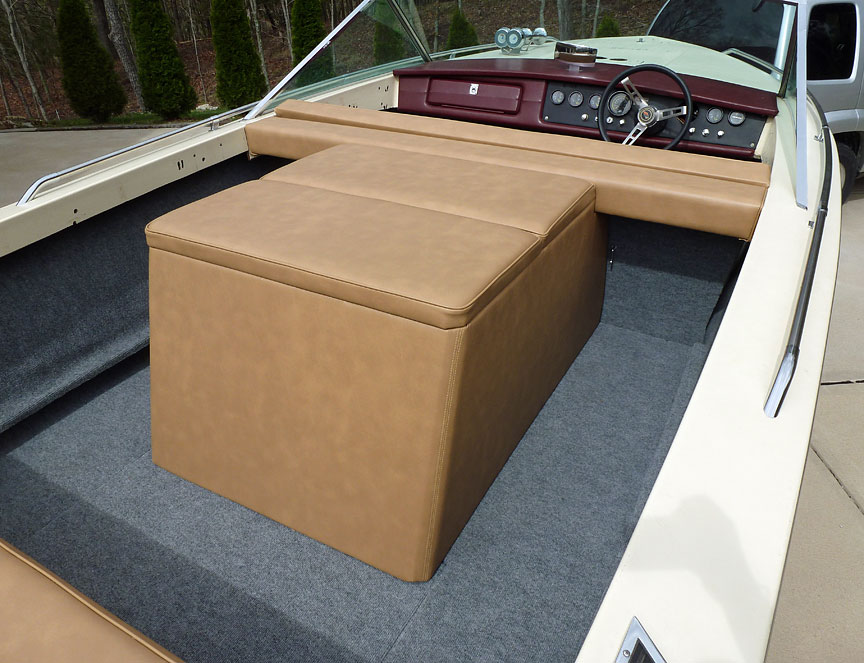 ---
Click on any photo for a larger image.
---
(2/3/12) First fit of cross beam. Made it a little long intentionally.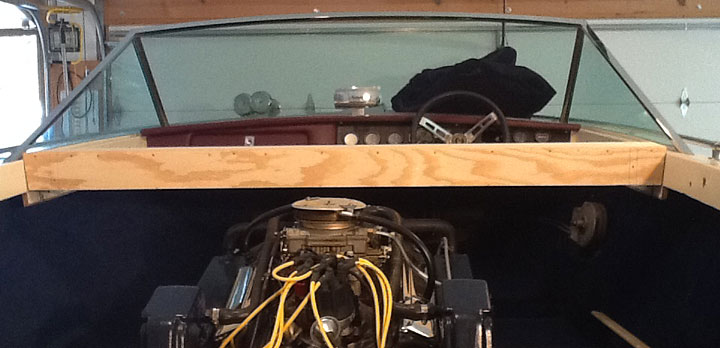 Interior fillets on beam:
(Epoxy with wood flour filler, will be taped. Exterior of beam will be covered in fiberglass cloth set in epoxy resin.)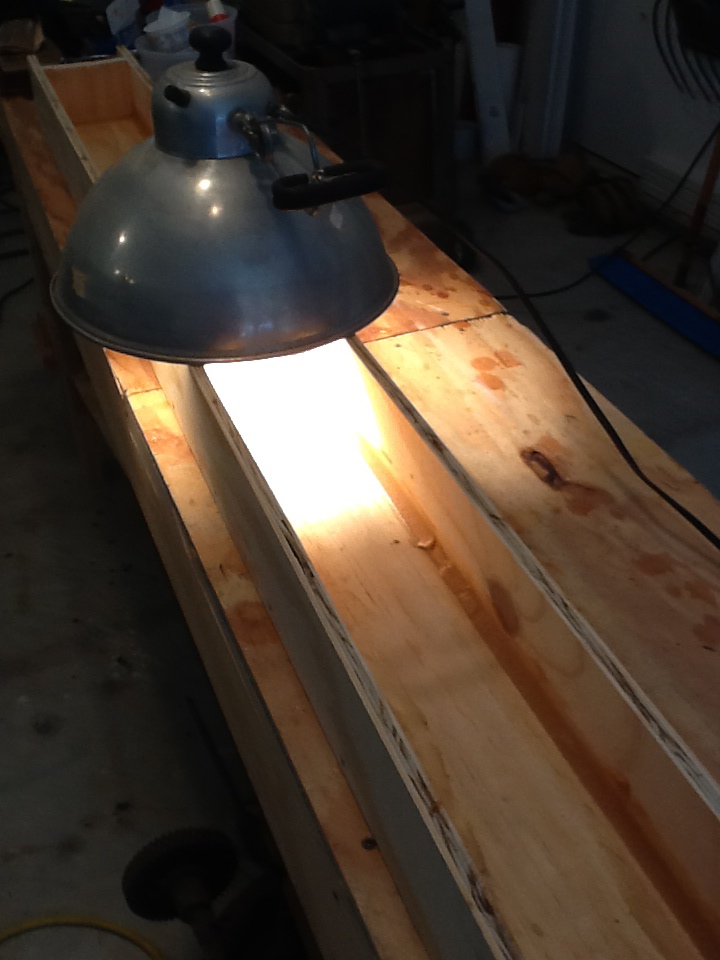 Various pieces for tow ring, and engine hatch attachments. The angle iron is from the original tow ring set-up. Its hole must be enlarged. That trim piece is made from aircraft aluminum from John's hangar. It's hole must also be enlarged. The second photo shows how the base of the tow ring assembly will be finished with a "trimmed" pipe flange.
(Teak lid for beer cooler under.)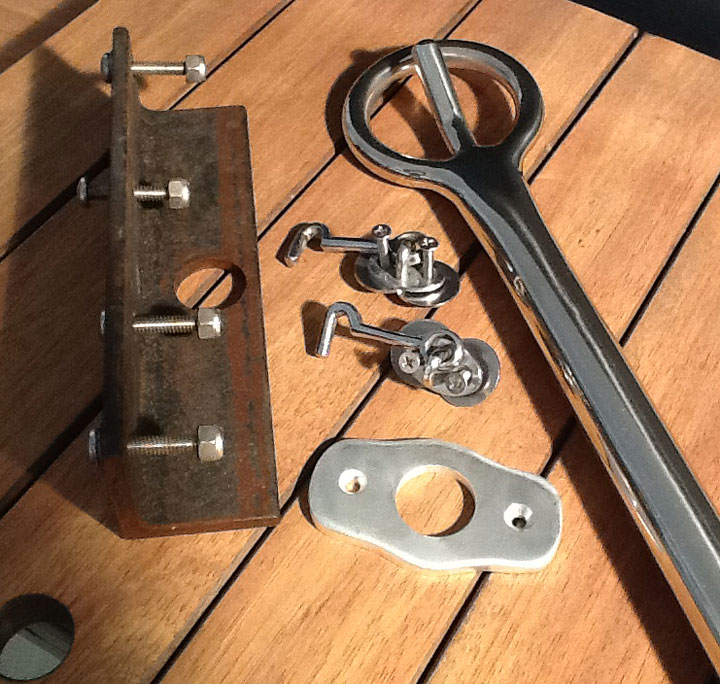 Installed hooks in front seat back today at 13" above floor. (No photo.)
Hook-eyes on old hatch provided me with measurement: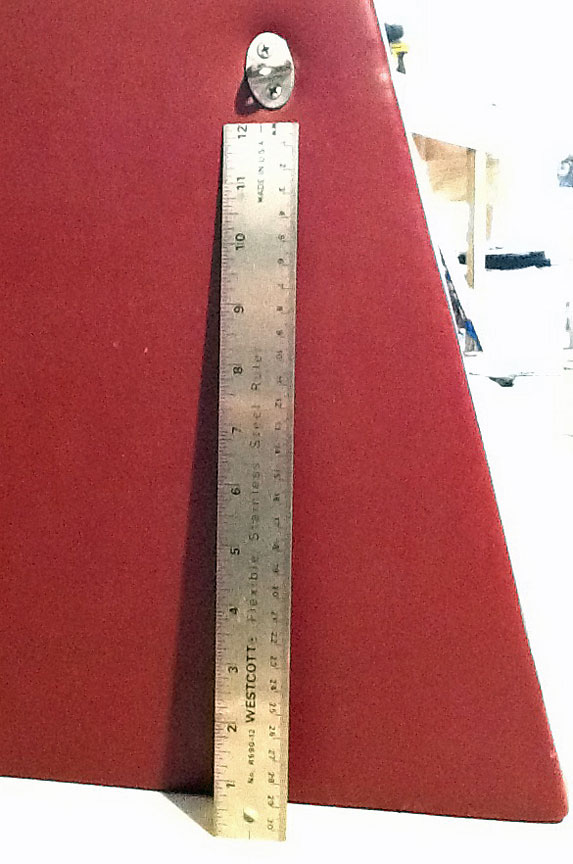 (2/5/12) Removed nails and routed upper and lower edges of beam.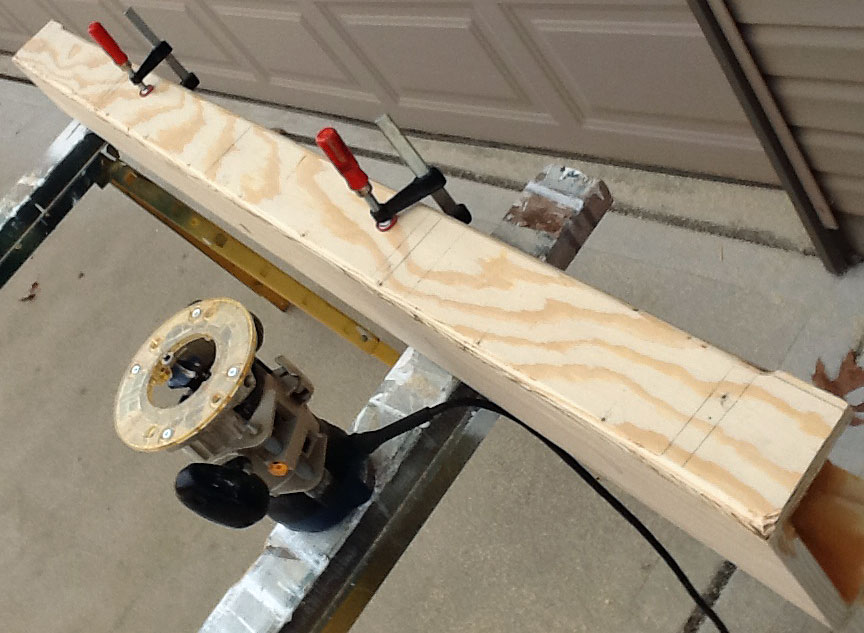 (2/5/12) Trial fit of tow eye (angle iron on bench below beam):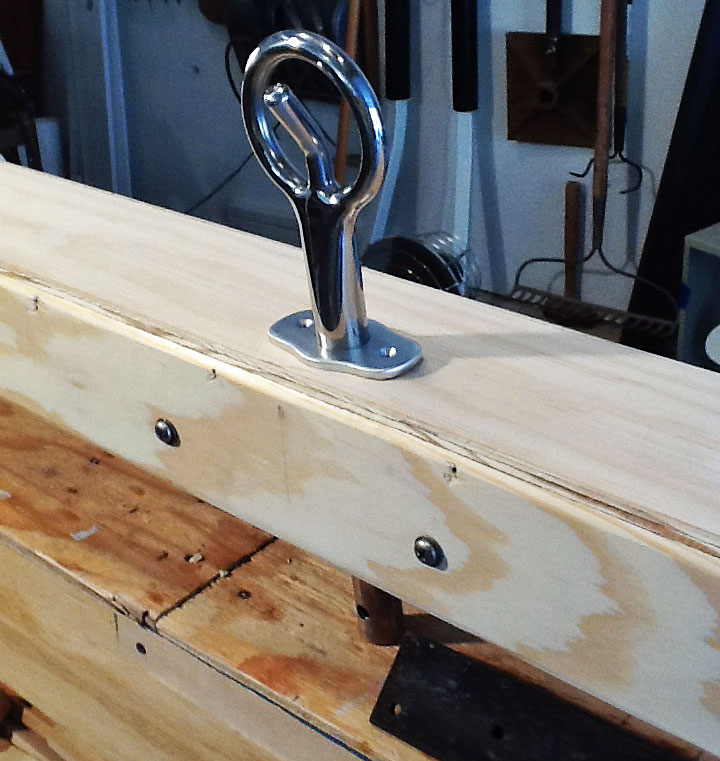 The beam supporting front seat back will require a "notch" in top front of new engine box, similar to this: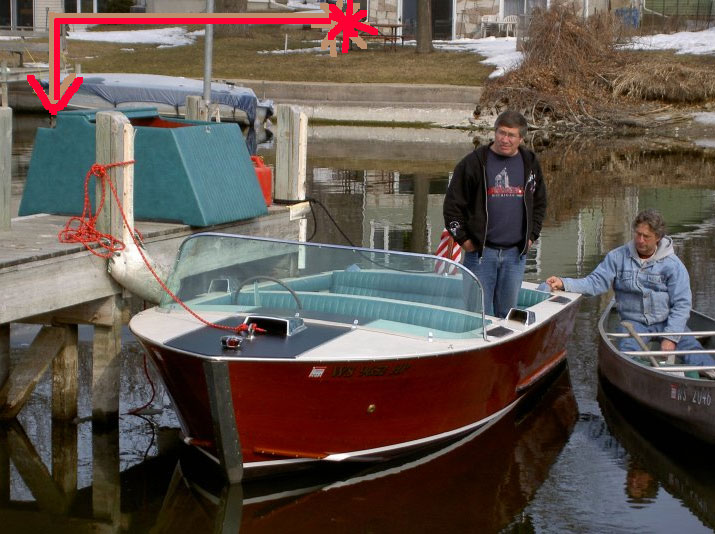 (2/5/12) Loaded many pieces for trip to upholsterer: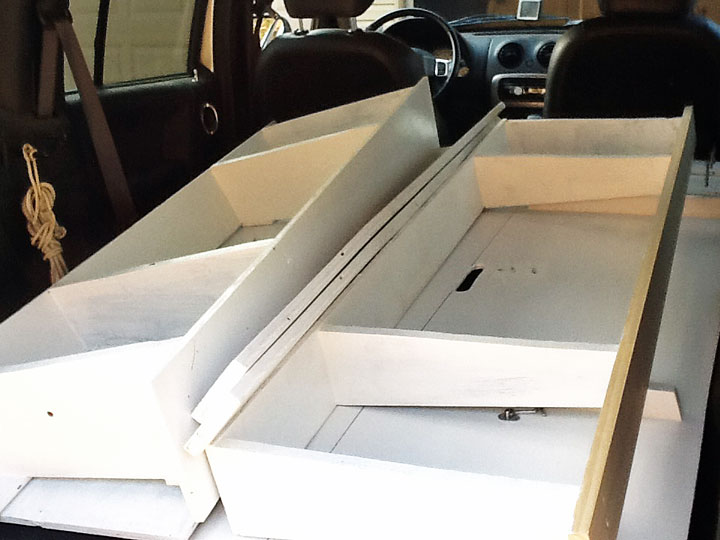 ---
NEXT PAGE
---
HOME
---
Ads are selected by Google.
---
---
Another pretty good web page by Grant MacLaren