Grant MacLaren's
1981 18' Century Resorter

Front Seat (Page 4)
---
Click on a photo for a larger image.
---

I'd like to be able to remove the front seat's back (without having to unbolt, unscrew, lift and remove the entire heavy front seat assembly) -- making clear service access to the front of the engine better and easier.
In thinking about this, I came up with the idea of using 1/2 inch galvanized pipe to "plug in" to the seat's base, and the (now) separate seat back:
The seat back will be supported in five places:
Bolted to the padded side rail panels, one on port, one on starboard.
With two "pipe" verticals, on the centermost 1x4s of the seat back. The two pipes will extend from the hull (interior) up to the bottom of the top horizontal frame of the seat's back -- roughly 33 inches. Blocks of hardwood will have 7/8 inch holes drilled in them, and be screwed to the seat's (seat base and seat back) 1x4s.
With one "spacer" between the seat back and the engine's thermostat housing.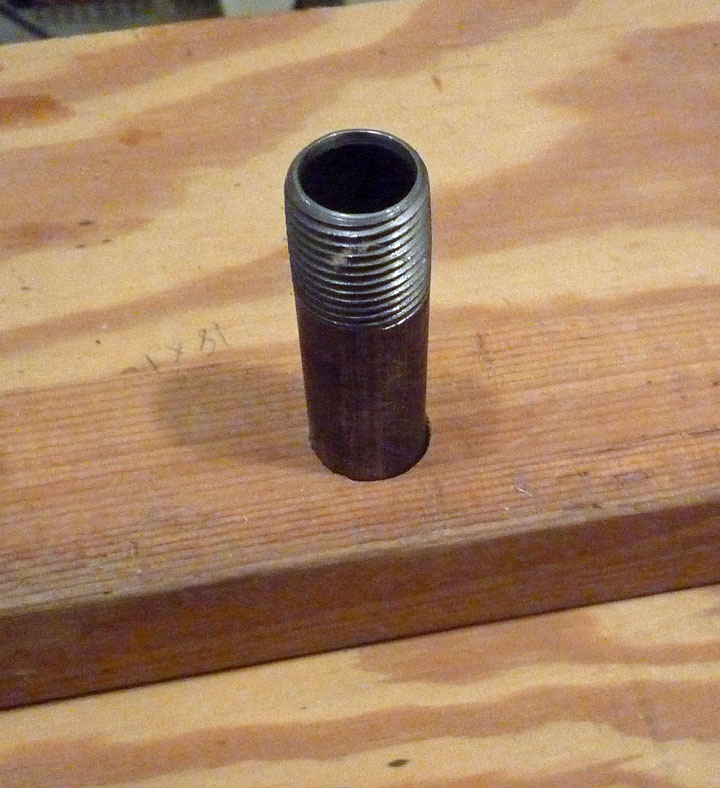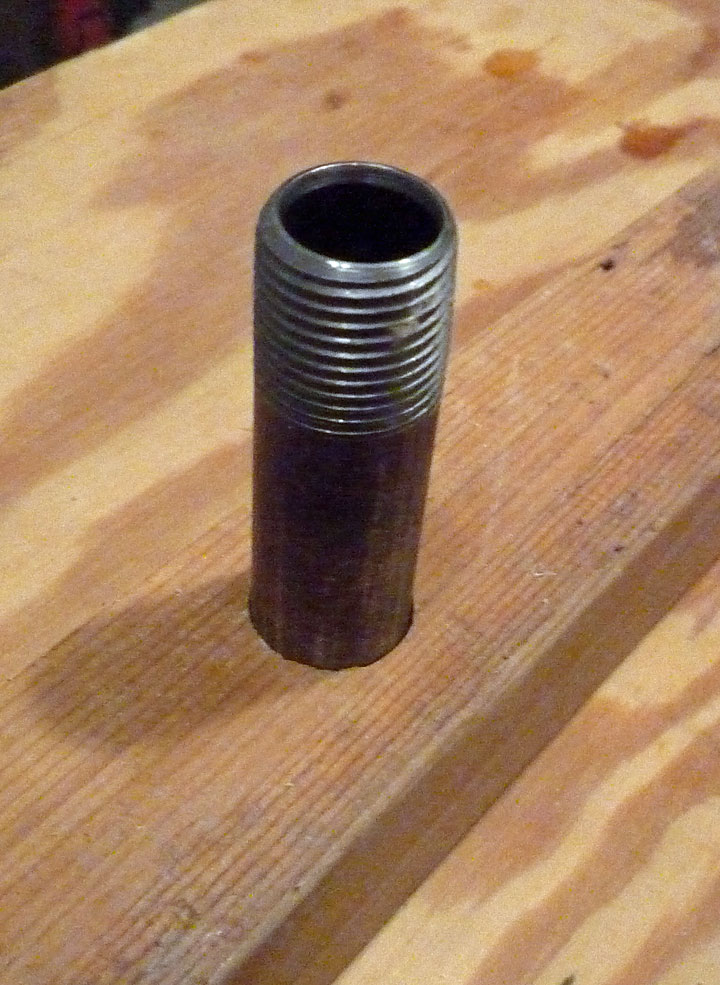 See photos and "sketches" below -- The idea is to help support the back of the front seat using two pieces of galvanized 1/2" plumbing pipe. Each pipe will be supported with four hardwood blocks. Each block will be drilled to accept the pipes, "slip-fit." The lower two blocks will be screwed to that portion of the seat base extending from the bottom of the stringers to the top of the seat's "base." The other two blocks will be 1) at the base of the seat back, and 2) the top of the seat back.

In the second "sketch" below, yellow spots indicate where the seat back will be supported port and starboard with bolts through the side rails, and "blocked" in the center to rest against the engine's thermostat housing.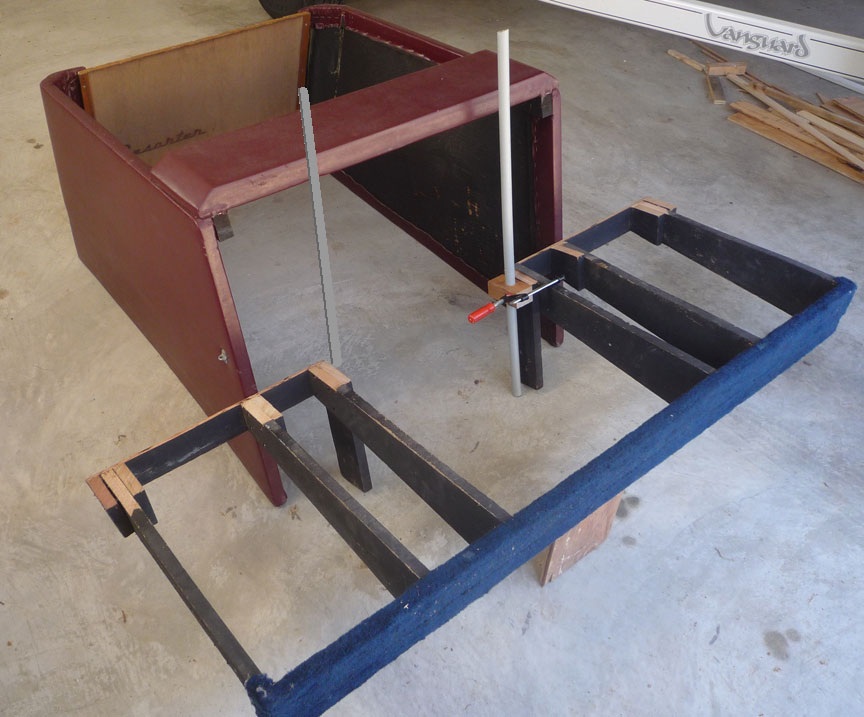 ---
1/4/12: Changed my mind. Decided to build a "beam" fastened at gunwales to support seat back. The new back will be 1/2" plywood.
---
HOME
---
Ads are selected by Google.
---
---
Another pretty good web page by Grant MacLaren