Grant MacLaren's
1981 18' Century Resorter

Front Seat (Page 2)
---
Click on a photo for a larger image.
---
The "back" of the front seat assembly as pictured weighs 51 pounds.
It's not an easy task to lift it out of the boat.
The engine hatch (sides only) weigh 45 pounds.
The engine hatch (lid) weighs 18 pounds.
That's 114 pounds.
I did not weigh the bench seat, so these numbers do not reflect the weight of it, nor the three panels that "finish" the seat back.
I'm designing a way to disconnect the back from the bench seat frame, and possibly access the space behind the upholstered seat back for PFD storage.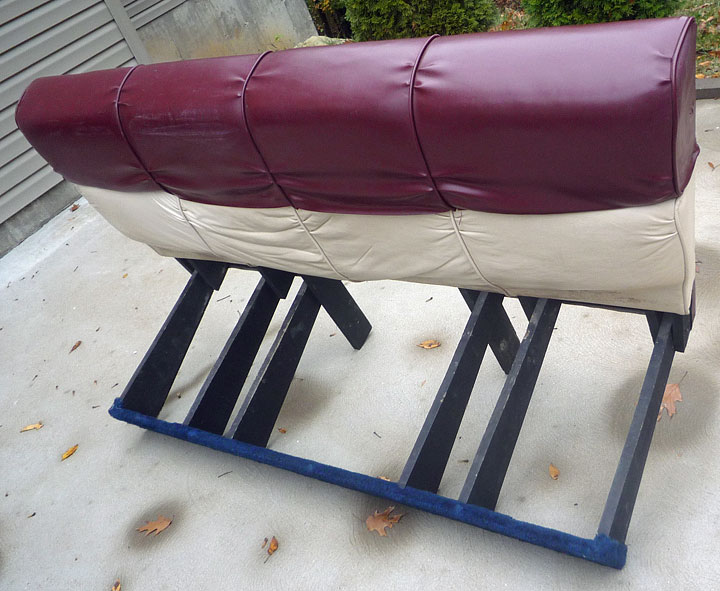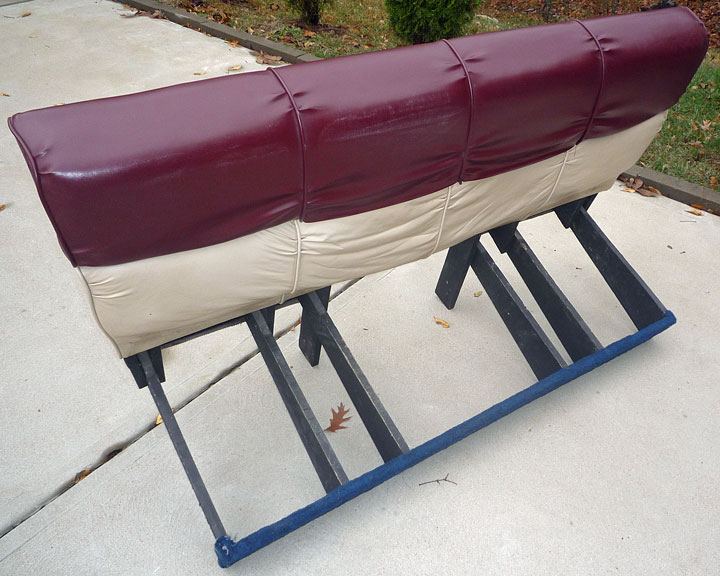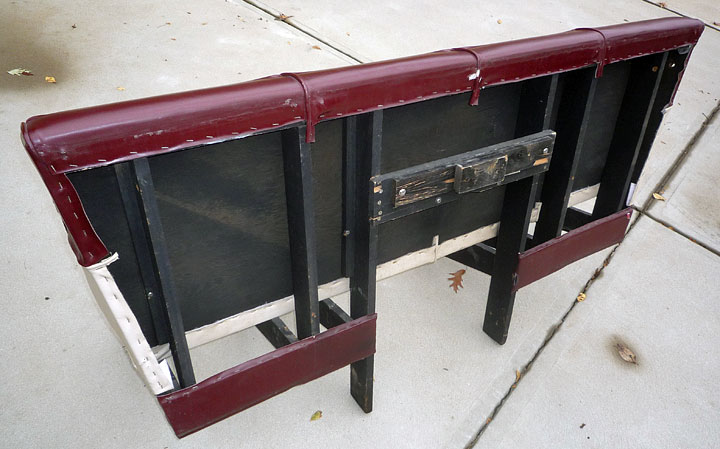 ---
This was shot from below, looking up at the tow ring rod's support (angle iron bolted to cross member) that is loacted just forward of the engine's thermostat (when the seat is installed in the boat.)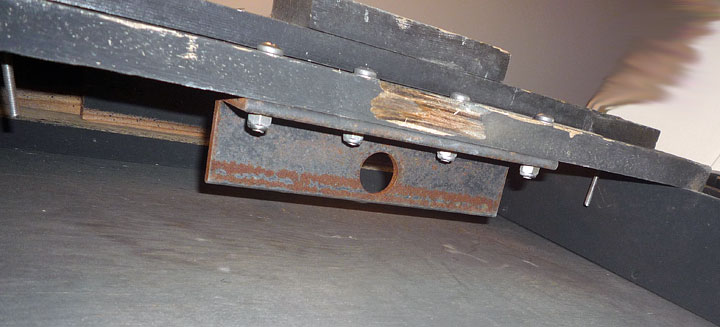 ---
More photos of the front seat, the engine hatch and the hatch lid. Notice the "Resorter" image on the inside of back of the hatch. I suspect the interior was "refreshed" at one time in the boat's life.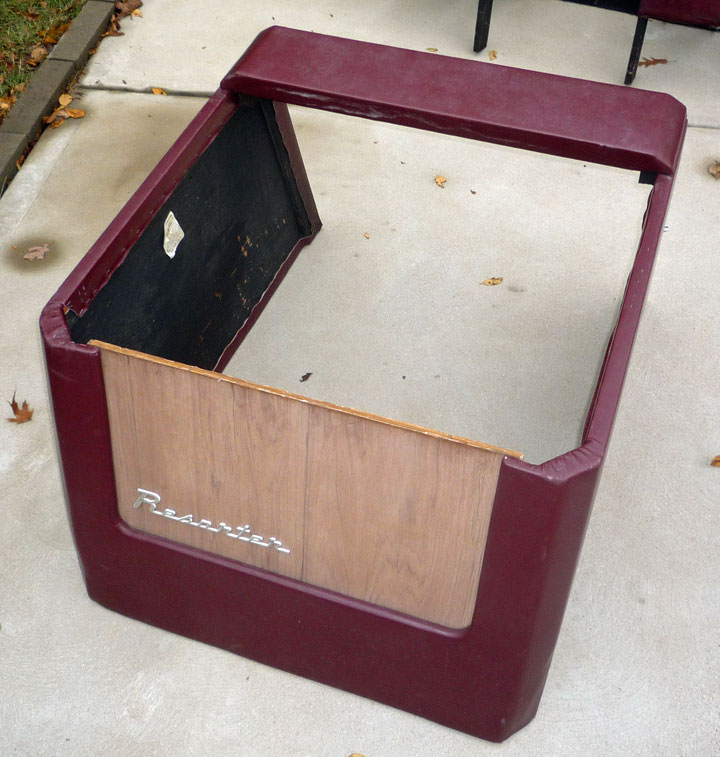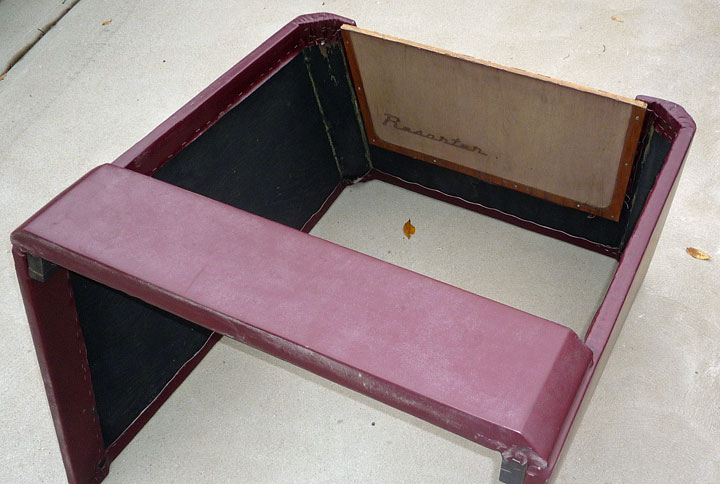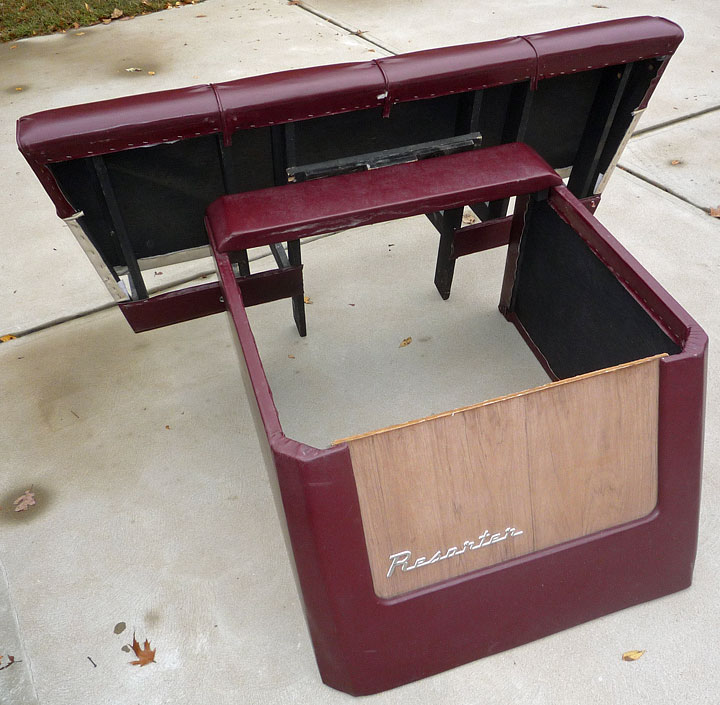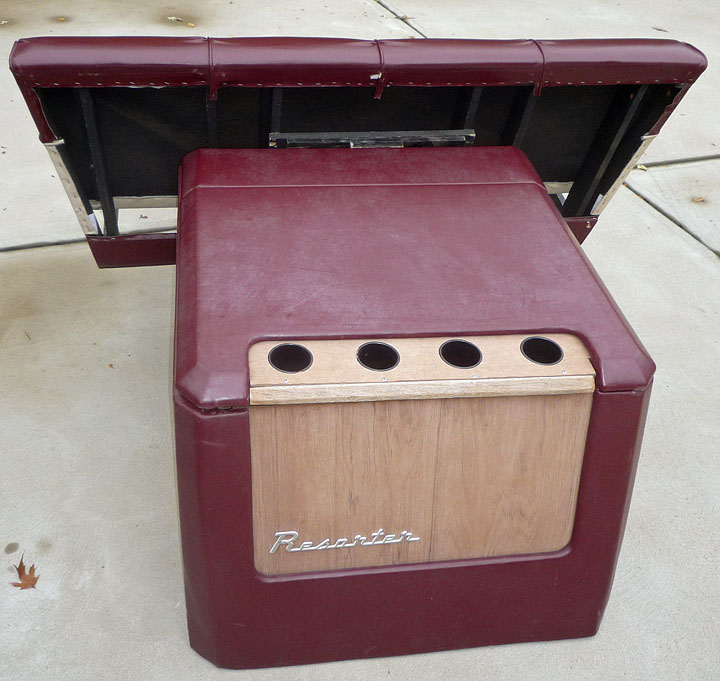 ---
10/19/11 -- (Souper sold today.) Took a closer look at the seat back, esp. the lower aft panels and the supports for a tow bar. I'm guessing the upholstery is original and it may be a tow bar was never installed in this boat.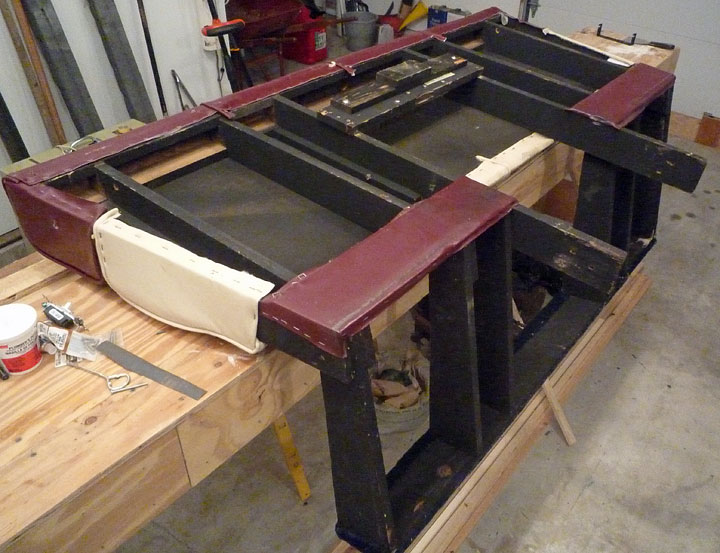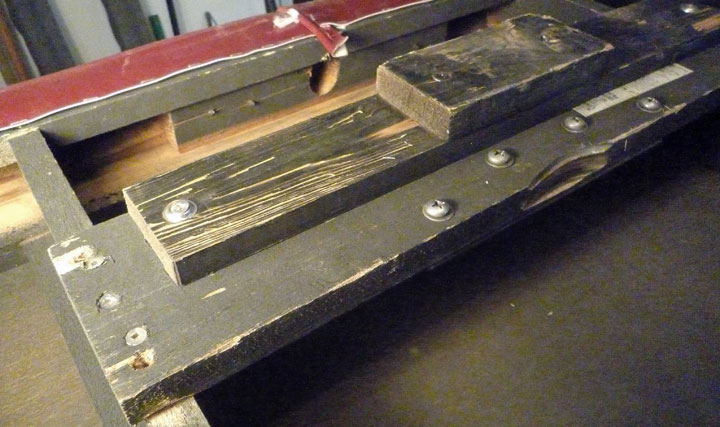 Above -- See the hole for the tow bar in the center top wood of the front seat?
Below, another view of the angle iron mentioned above.

I don't have a plan as yet. Wish I had a few sheets of nice marine ply. I think I'd replace all 5 of the back panels (of the front seat, 3 pictured below) with wood (with no upholstery.)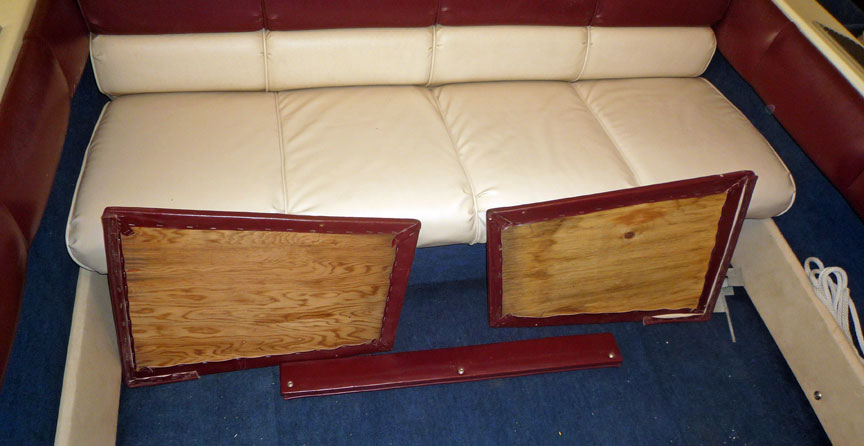 10/29/11 -- Here are two more views of the bottom end of the seat's back. Still have no plan for cuttting/joining seat back/seat bottom.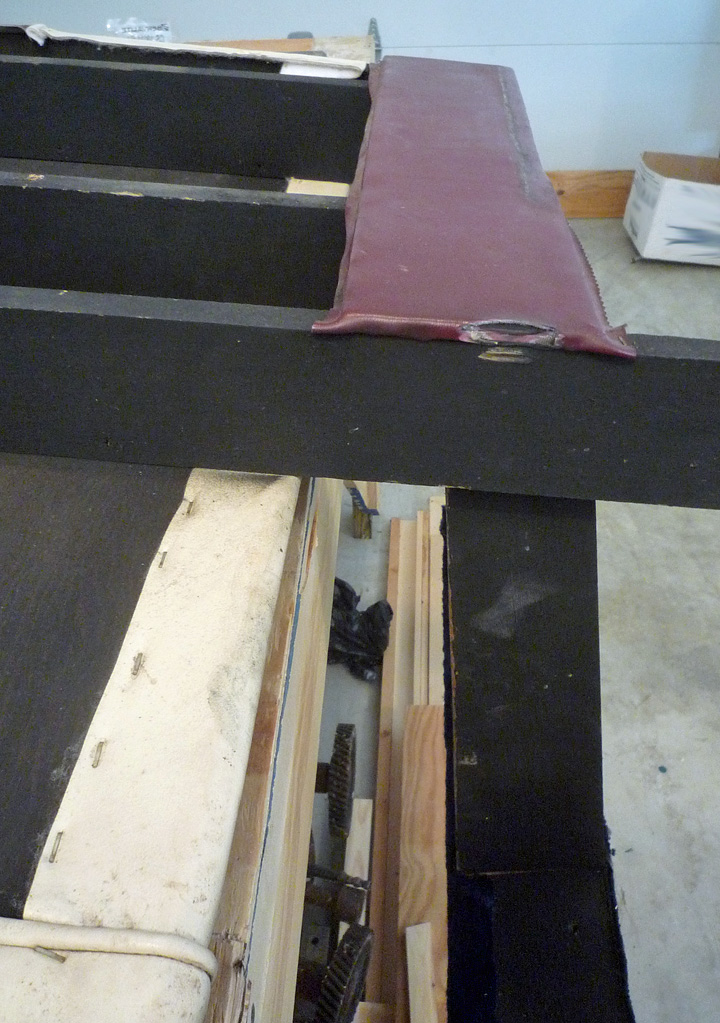 ---
NEXT PAGE
---
HOME
---
Ads are selected by Google.
---
---
Another pretty good web page by Grant MacLaren