Grant MacLaren's
1981 18' Century Resorter
Deck, Windshield, etc.
The deck has a fabric-like texture. Fabric was "laid in" to whatever resin was used to build the female mold. See photo of seam later on this page.
Two deck "panels," one fore and one aft are vinyl covered. Mounted on these panels are the running light/burgee staff mount (unique to Century) forward, a lifting ring forward, and an air scoop forward. The aft lifting ring, the fuel filler and a socket for an "after-market" ensign staff (with clear 360 marker light) are located on the aft panel.
Dimensions
Rear Deck Panel (panel only, no trim)
Width = 22-1/2"
Depth (front to rear) = 17-1/2"
Forward Deck Panel (including trim)
Width = 22-1/2"
Depth (front to rear) = 42-1/2" (apx.)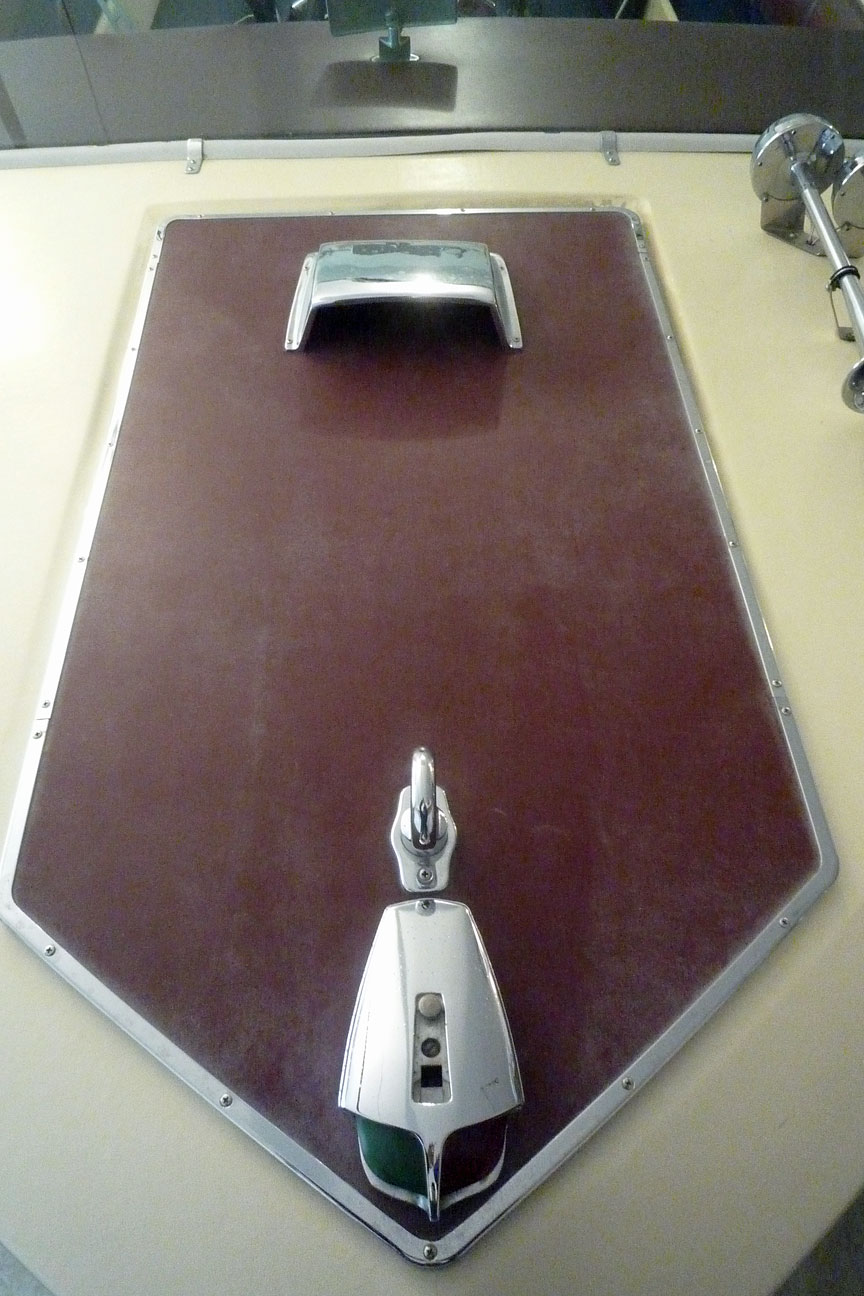 XXXX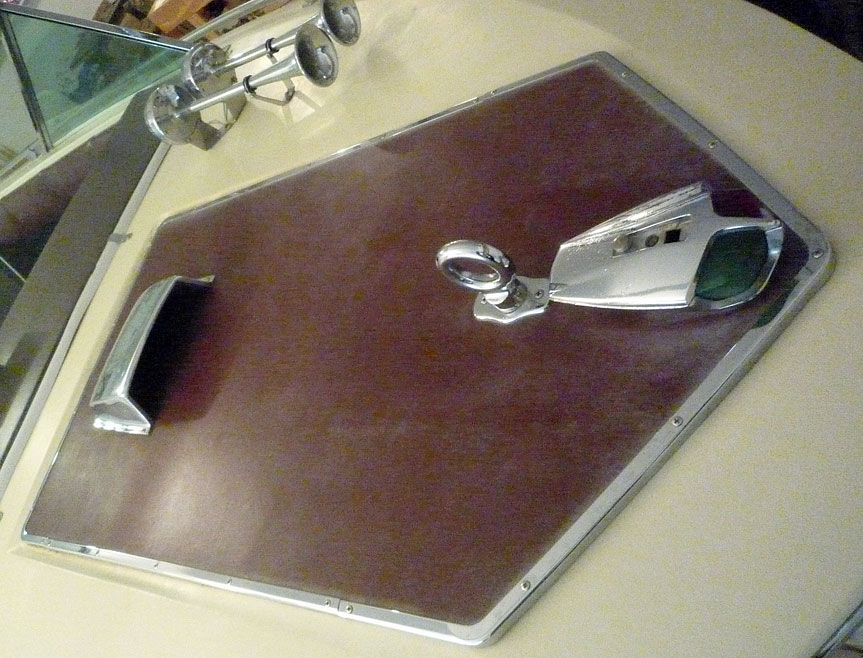 The windshield is fully framed in metal. The original grommet shows signs of its age, and I'd like to replace it. But the pieces shown are priced at $125.00 by one supplier.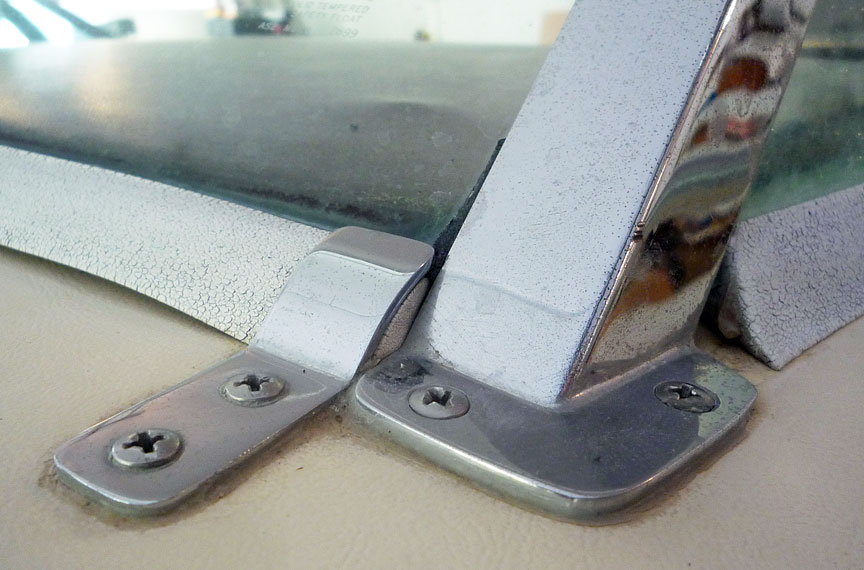 XXXX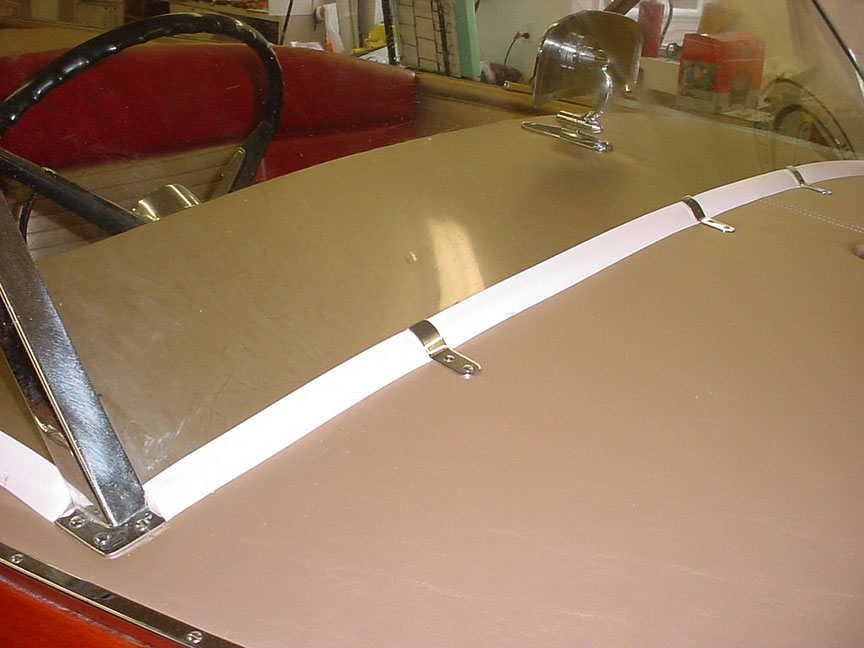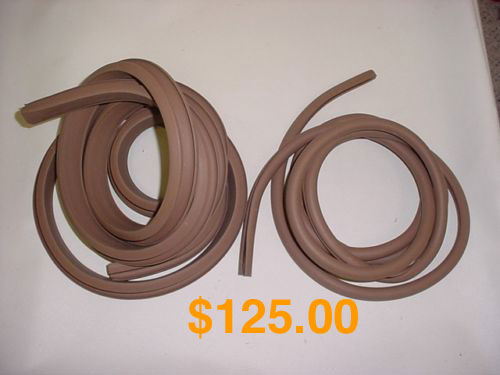 Red/green running lights are original Century for the era. I don't like the fixture. The lenses are plastic (one is broken) and the burgee standard is not good looking. So I intend to replace the fixture, moving it aft when I replace the forward panel. (See another page for the light I've already purchased.) By moving it aft, the burgee staff can be reached from the helm position -- for installation, etc.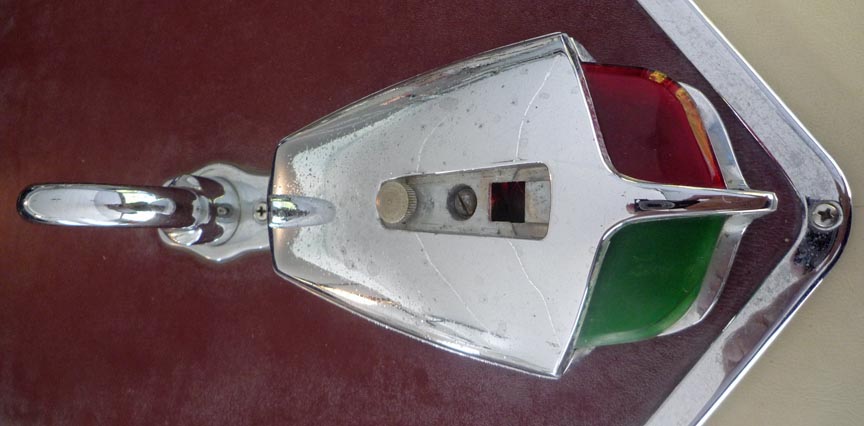 XXXX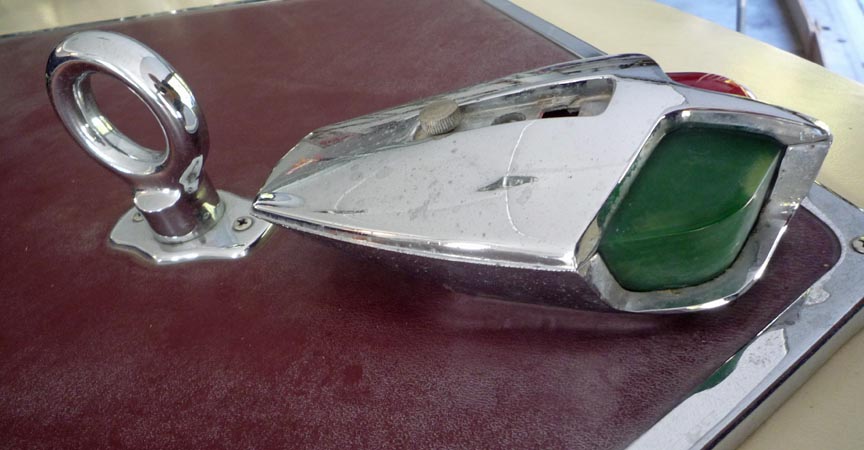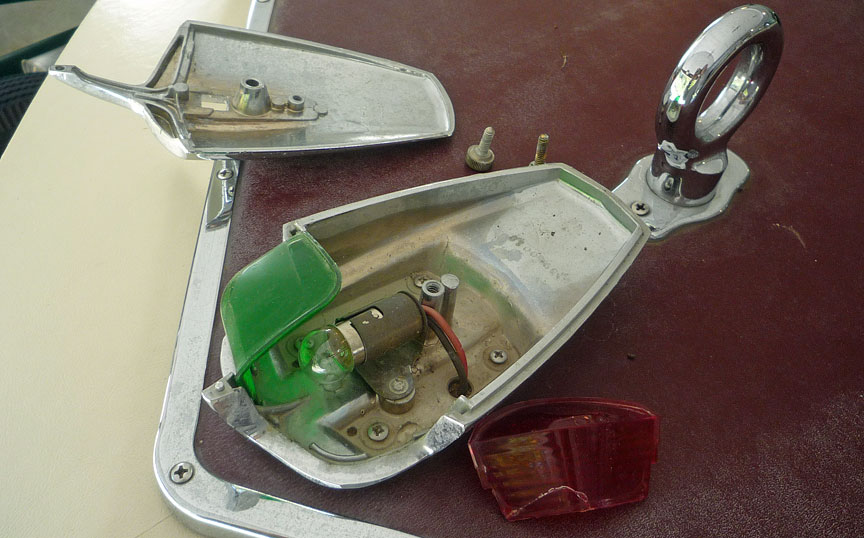 Five pieces of metal trim cover the joint of the deck with the hull. Two long pieces along the sides of the boat, one cut and welded piece at the bow, and one (each) cut and welded piece at the port and starboard quarters. Port quarter piece is shown in photo below.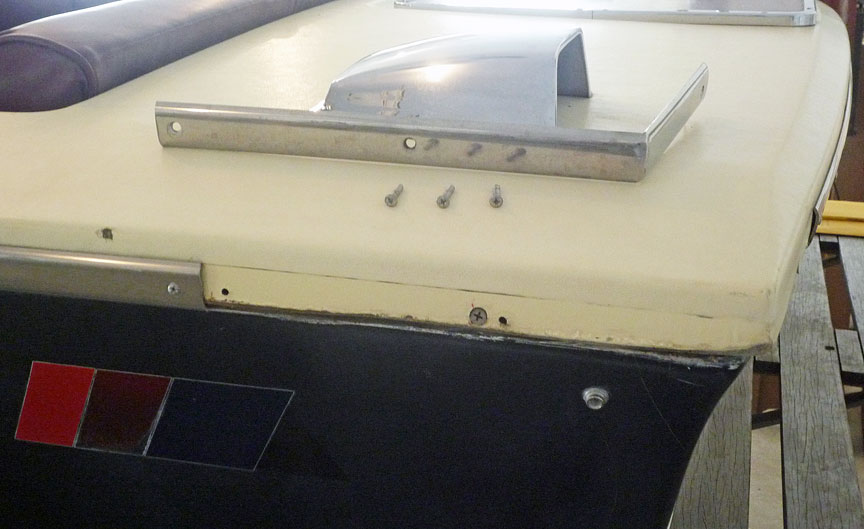 Two "Century" step plates are mounted near the aft seat, one on each side of the boat. Note second photo shows step's relationship to "CENTURY" logo on hull.

XXXX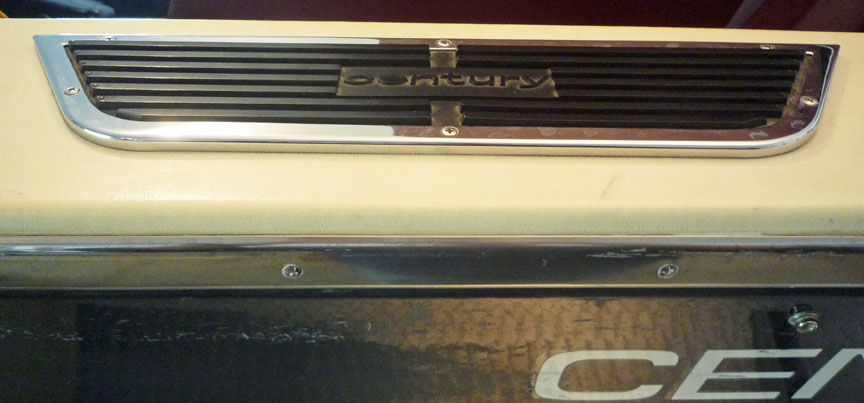 Lift rings: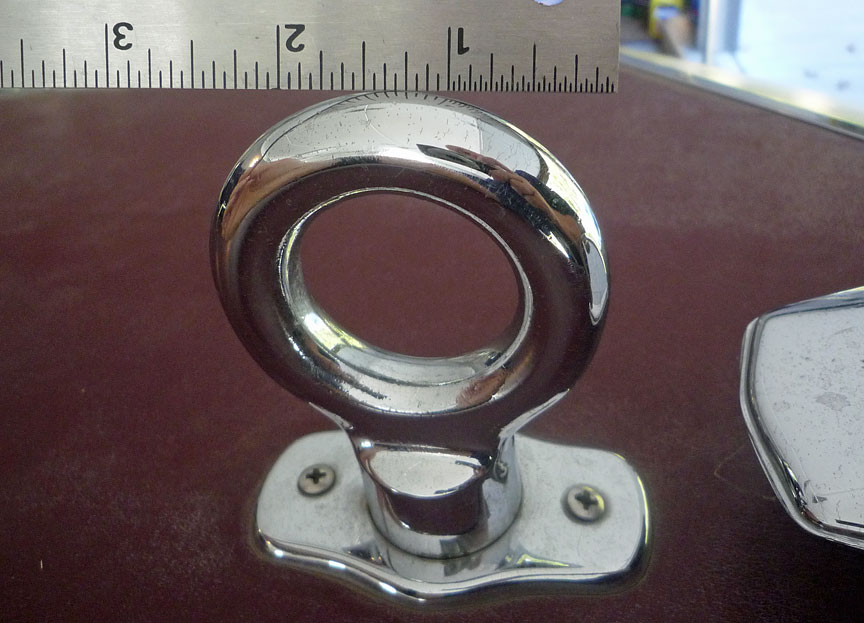 XXXX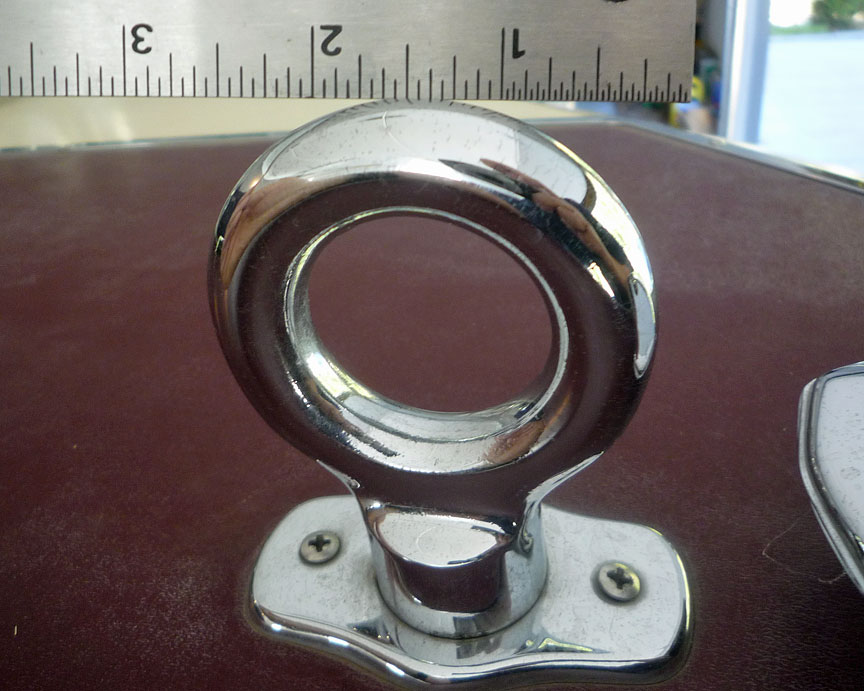 Fabric seam: This photo is of the deck area exposed when the aft seat back is removed.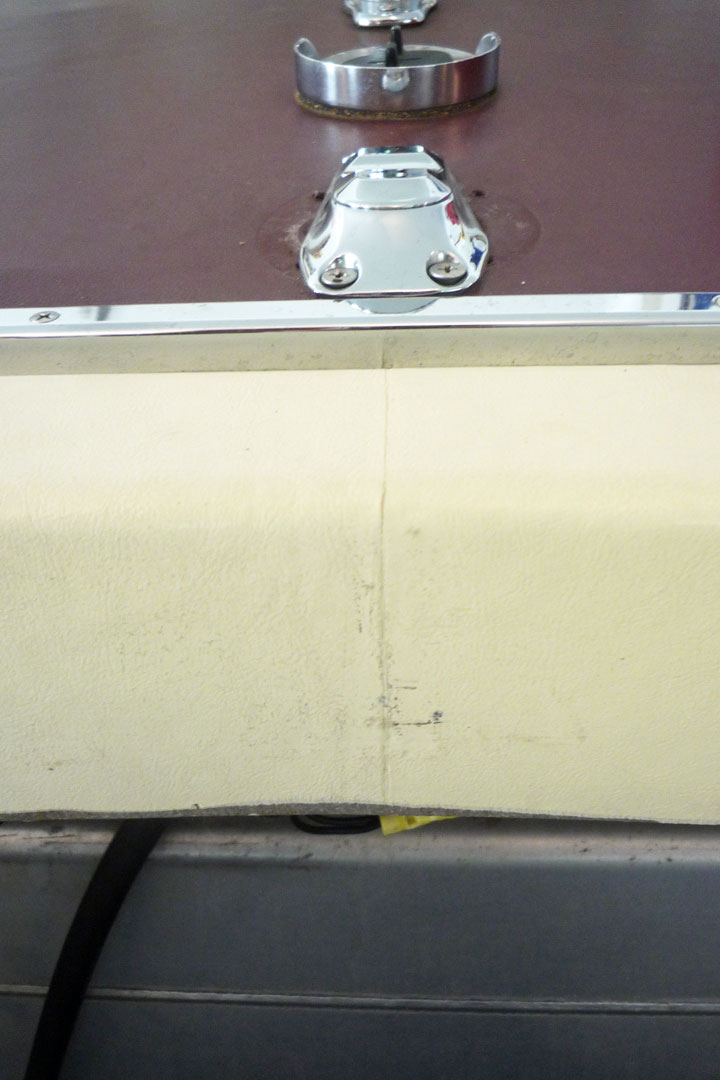 ---
2/26/12 -- After "living with" the boat for a few months, I've made a few decisions, including using this Perko "red/green" navigation light in place of the original one by Century: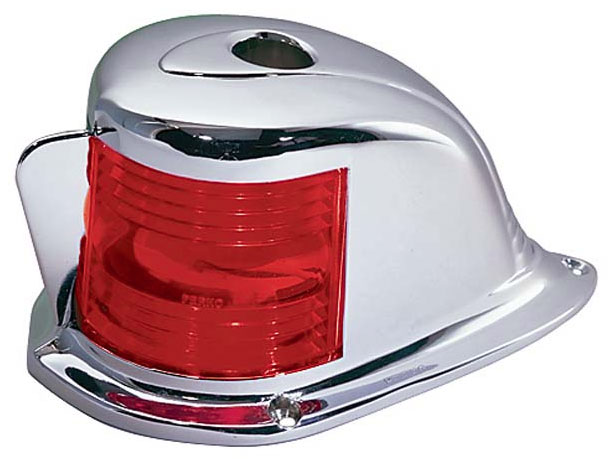 I'd prefer an "old style" wooden flag pole for the ensign, but will have to live with the metal job that fits this socket for the first year or so: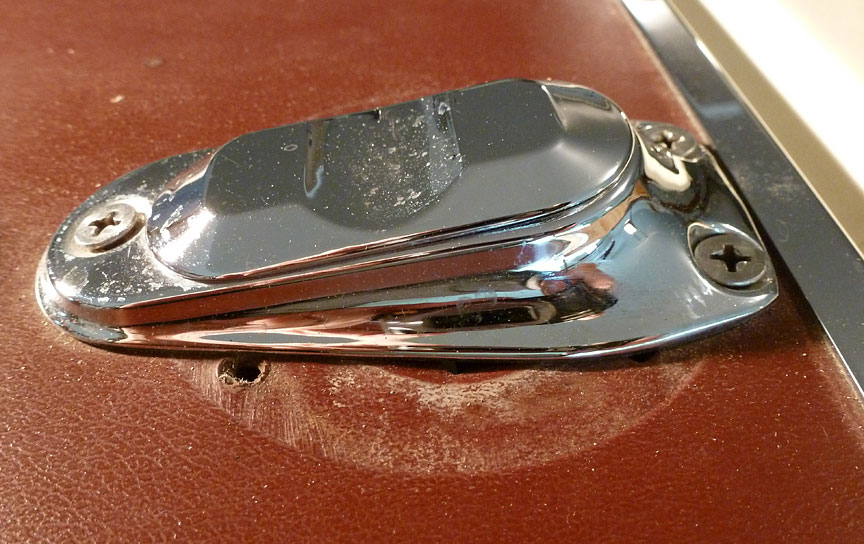 And here's the fuel filler I'd like to have, but look at the price: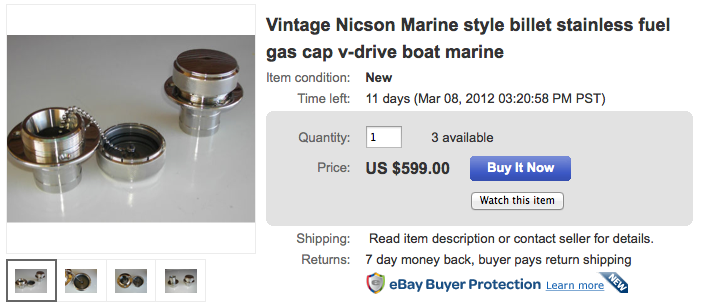 There were some nice affordable options, I've decided on this one by Perko:
My boat's DPO had installed the cheapest Perko gas filler cap, maybe when he installed a replacement fuel tank. This arrived today; the one I'm going to install -- after I build a new aft deck panel, and after I find a a nice ensign pole socket. I'm hoping "the right" (maybe not "correct") pole socket will permit a layout that will permit centering this cap over the tank's fill pipe. DPO? It's a term used by an antique motorcycle restorer friend -- Dreadful Previous Owner.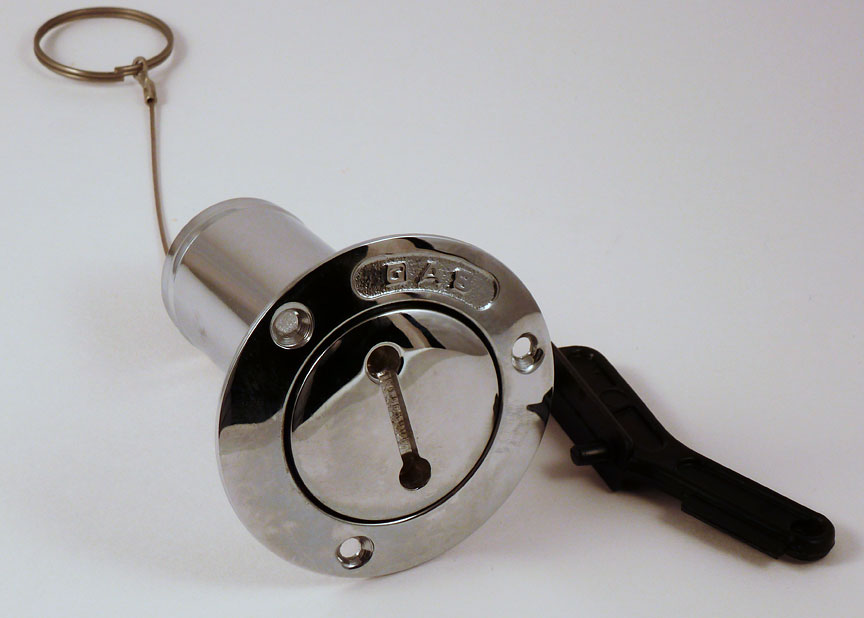 The boat (81 Resorter 18) has been in my insulated shop since September of 2011. Today (6 months later) I removed the aft deck panel's vinyl covering and found SOGGY WET 1/4" plywood. Vinyl covering of these panels does not seem to be a better idea. (Maybe stain and varnish? Or maybe vinyl glued to the panel, but not wrapped.)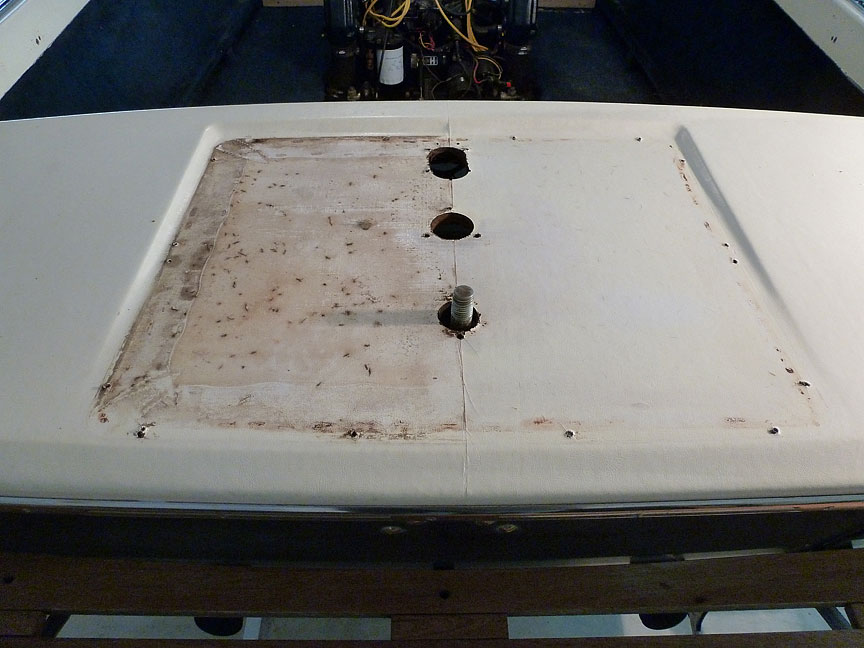 XXXX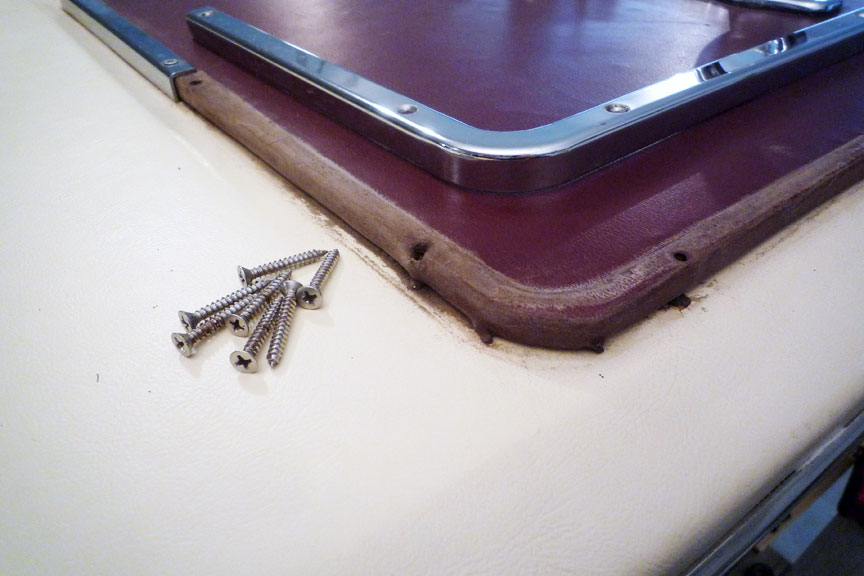 3/31/12 -- Aft panel, ready to re-install. (Ensign socket offset to permit alignment of fuel cap with fuel tank filler tube.)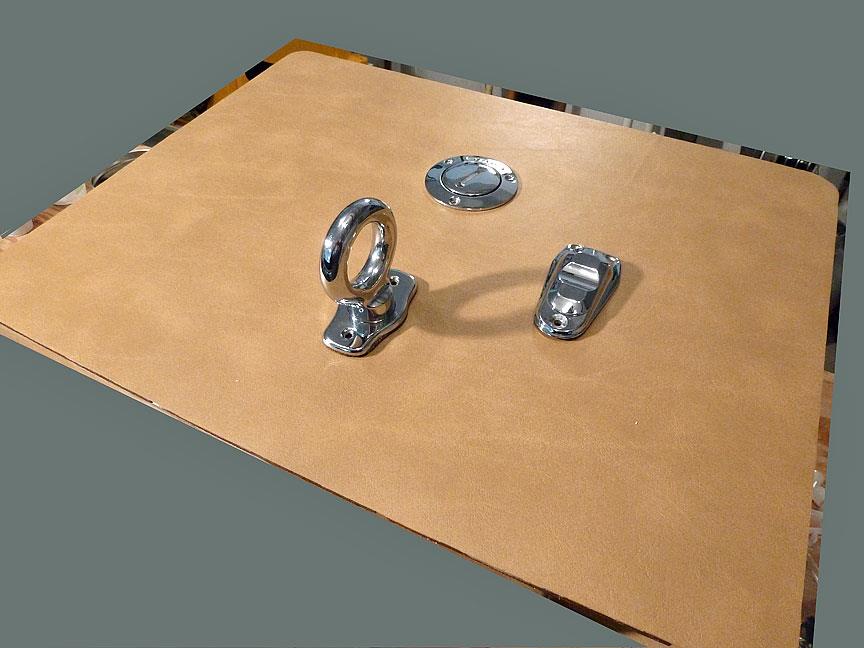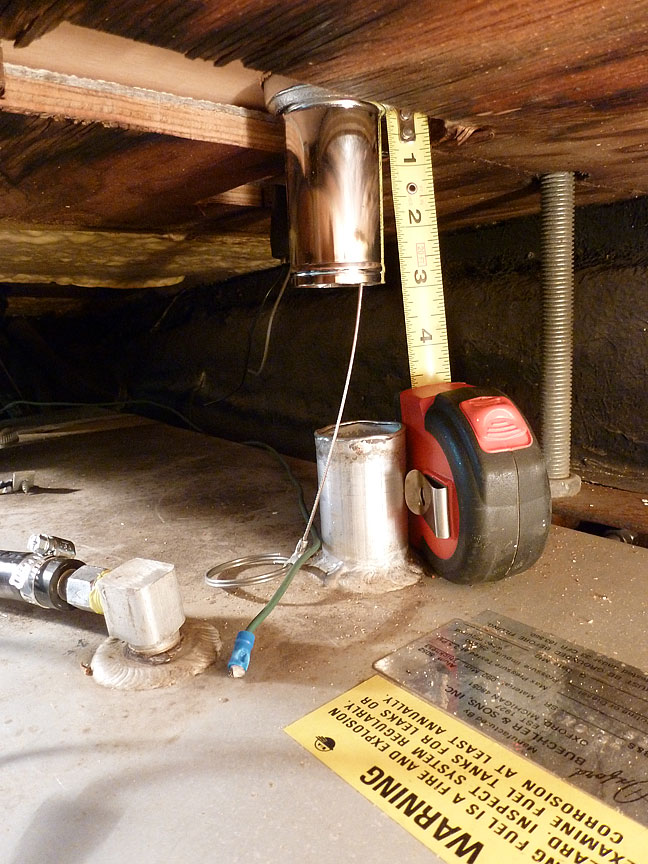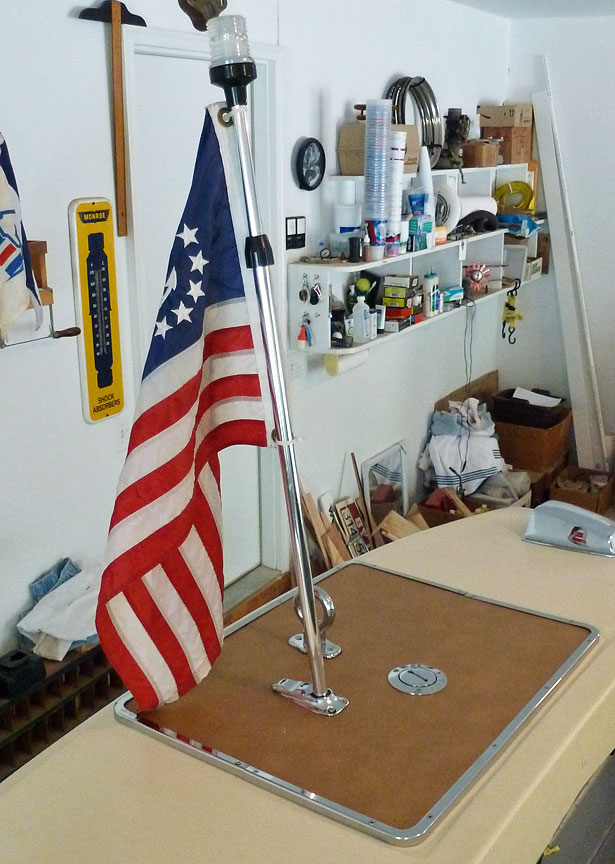 NEXT PAGE
---
Ads are selected by Google.
---
---
Another pretty good web page by Grant MacLaren