Grant MacLaren's
1981 18' Century Resorter
An amplifier for my iPad:

Click on a photo for a larger image.
---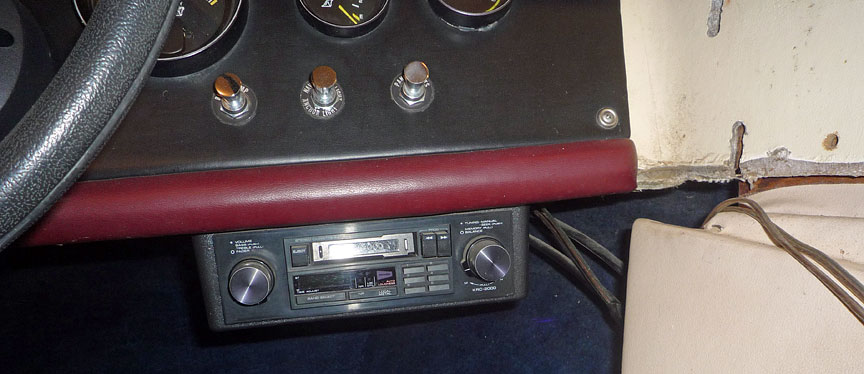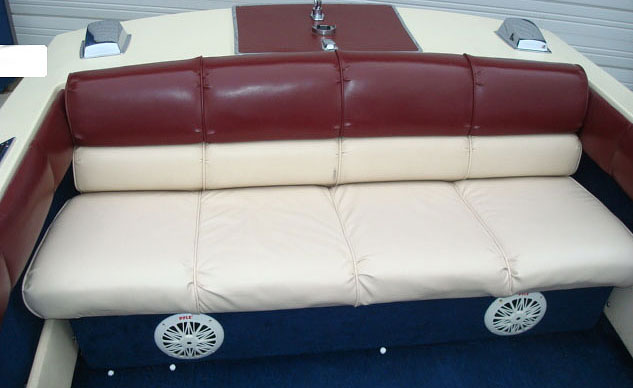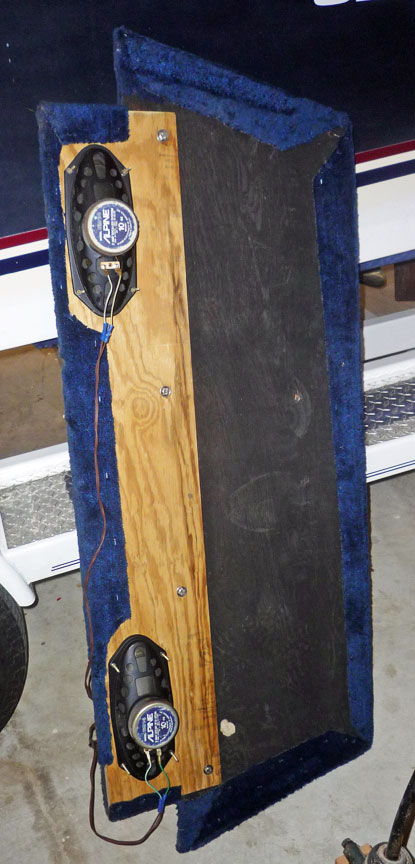 My Resorter came to me with a Kenmore radio/cassette player, and a power amplifier, with four good loudspeakers; 2 located under the rear seat, and two high up on the front floorboards. Photos above.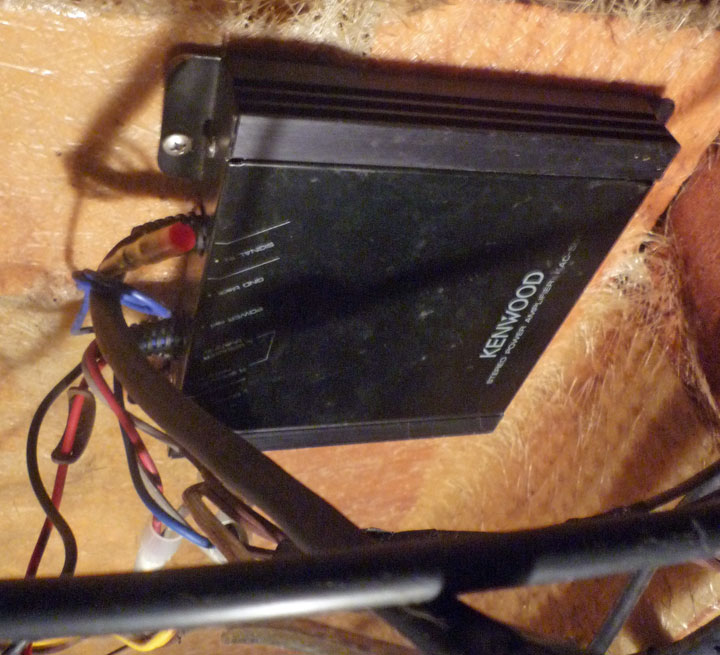 ___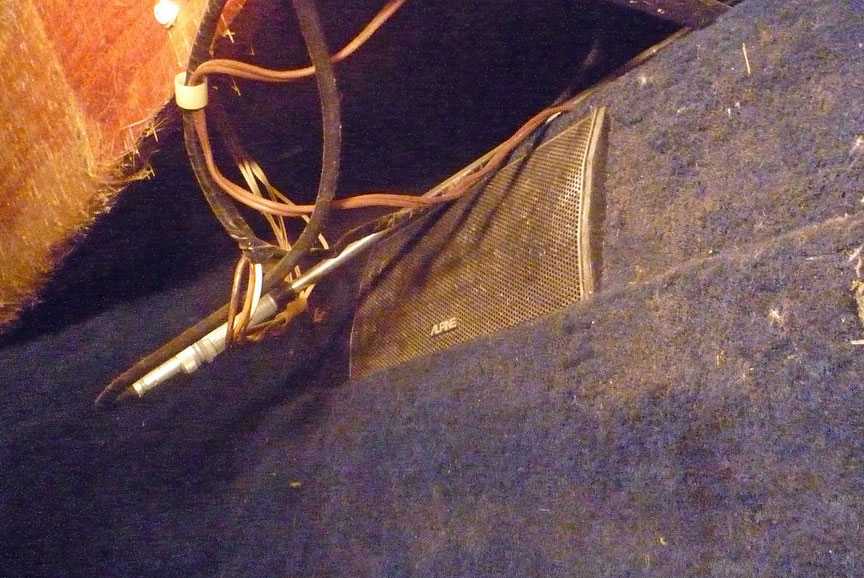 I intend to remove the old Kenmore unit(s) and its antenna, leave the two rear speakers, and install a 12 volt amplifier with USB input, so I can play program material from an iPhone or iPad on the boat.
I don't want a radio, etc; only an amplifier.
I've looked on the 'net, and found this one, but can find no supplier.
After visiting Best Buy, The Sound Room, and Audio Marine, I returned to the internet and found this "Shark" unit, packaged with speakers (click on image.)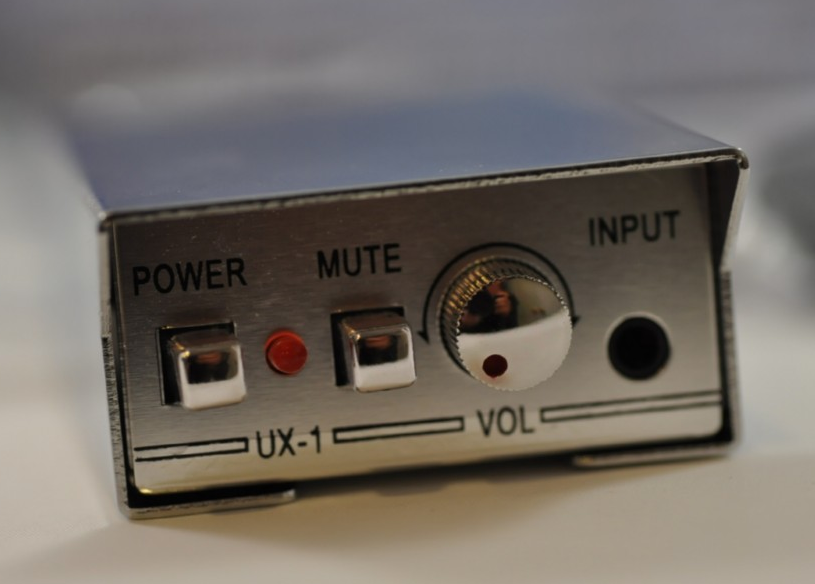 Later, found this unit priced at $13.00, but I don't trust the website: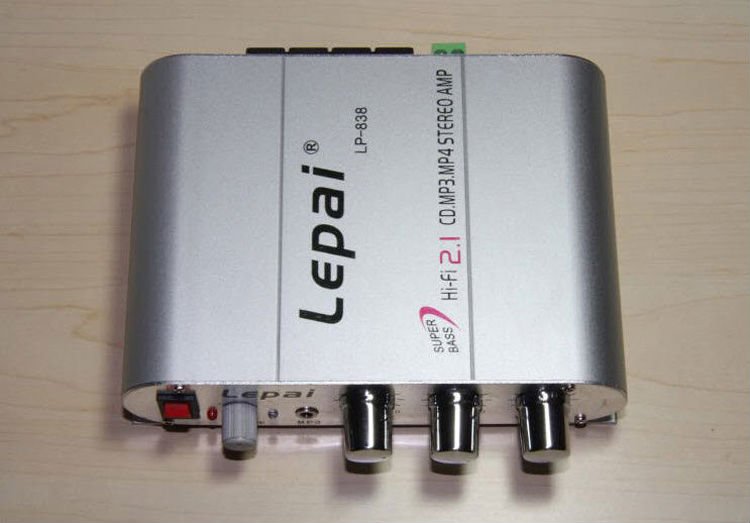 ___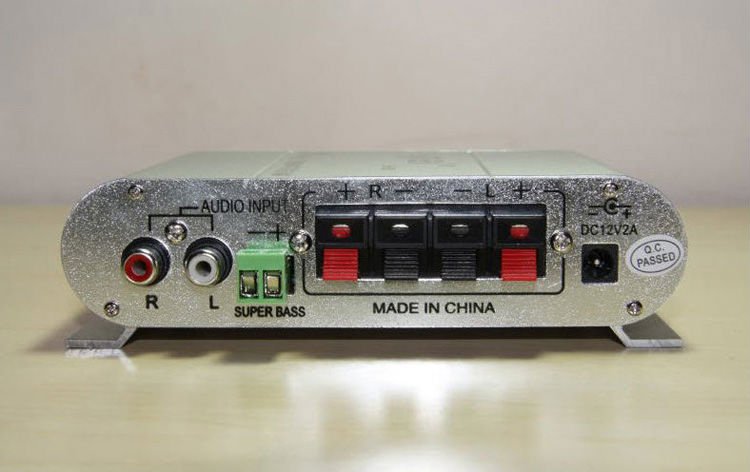 BTW, none of the ones I've found have USB inputs, so I'd have to feed them with the headphone outputs, and charge the portable device(s) via the boat's cigarette lighter output -- or charge them elsewhere. (Kinda klutzy.)
More BTW: I found the "Shark" package on Amazon for $49.99, including shipping -- so ordered it 12/16/11, and have received confirmation.
One reviewer wrote:
"I will probably post a video review later but for now all I can say is this system is incredible!!! I received my amp and speakers yesterday. The speakers are small and compact and the possibilities are almost endless. The 100 watt amp is not much larger than a deck of cards and again there are literally dozens of places to mount it on your bike. I would suggest someplace that gets good air flow as this little amp does get hot (As amps are prone to do). It comes with all the wires and cords needed to pretty much plug and play including a CD/MP3 player jack with cord included. I plugged the speakers in, ran the power to the battery, and plugged the jack into my MP3 Player mounted on my Concours. The sound was actually so loud I couldnt believe it! And clear, too. Cranked completely up on both the amp and the MP3 gave me a little distortion but by that time the sound literally drowned out the engine so I dont think I'll even have to have it up half way in order to hear it even with my helmet on. There is a remote on/off button for turning off the amp when not in use and a low/hi filter on the amp itself. It would have been nice for the volume control to be on the remote as well but I can control it from the MP3 player too so its not a big deal.
"For under 100 bucks this system is a steal!!! You'll be hard pressed to find anything close to this for that price. I cant wait to get it all hooked up. More later."
---
The amp. arrived just before Christmas, 2011: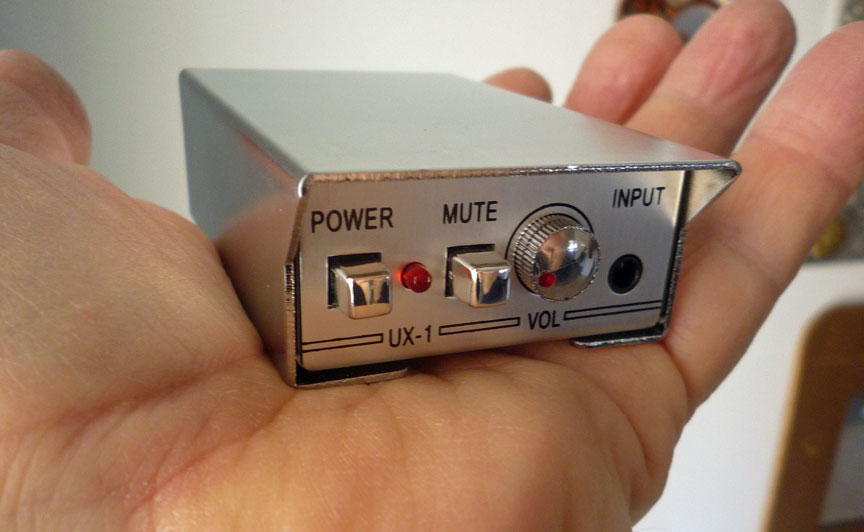 ____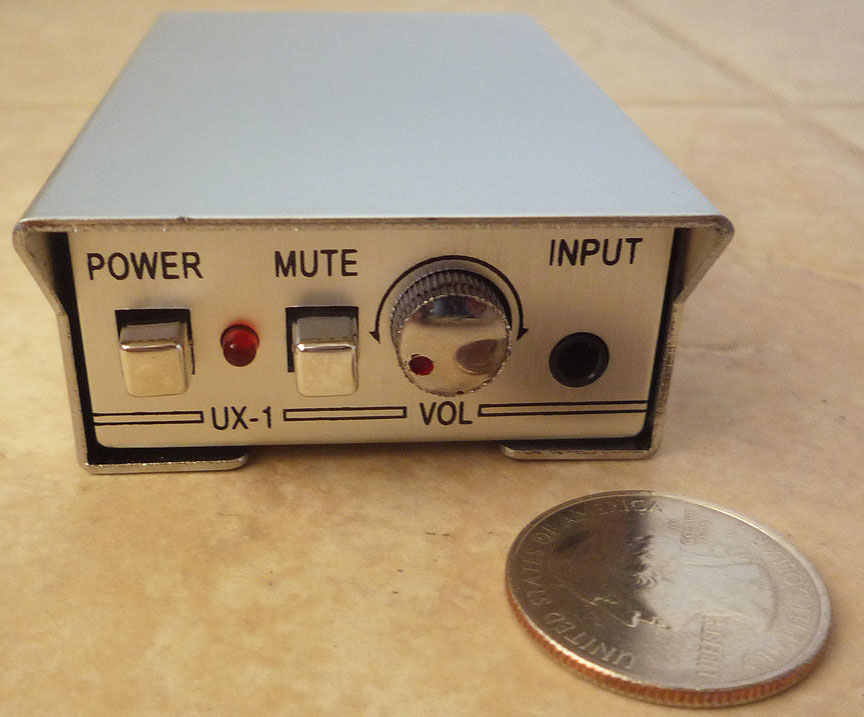 ---
---
January, 2013: Finally, Meanwhile is getting a new audio system. The Mfg. claims the power amp is 100 watts. Hard to believe. All components will be hidden behind the instrument panel.
Audio source will be an old iPod -- seen on swim platform near amp. Brand name is "Shark."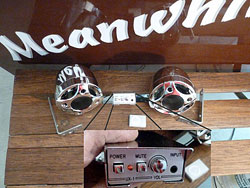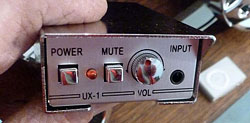 The speakers will be mounted on the beam supporting the aft end of the forward deck with "custom" brackets.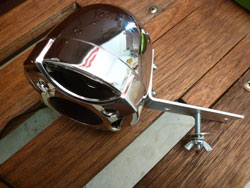 The spec sheet says 100 watts. Can this be?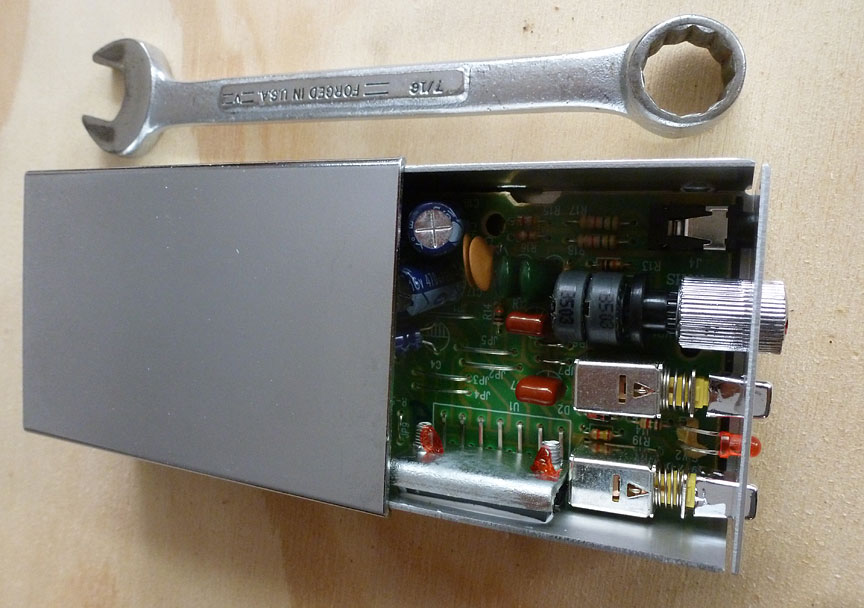 HOME
---
Ads are selected by Google.
---
---
Another pretty good web page by Grant MacLaren