Winterizing Anderson's 1973 16 ft. Century Resorter
(posted September, 2011)
---
CLICK ON ANY PHOTO FOR LARGER IMAGE
CLICK HERE FOR A SCHEMATIC (.pdf file, apx. 8.4 MB)
CLICK HERE FOR A SCHEMATIC (.jpg file, apx. 1 MB)
CLICK HERE FOR 40 page 1973 MerCruiser Manual
---
Remove seats and engine hatch.
Lower boat so cooling water pickup is in water.
Start and run engine until oil is warm.
Pump oil out of engine. (Use Jerry's battery powered pump and oil container or my manual extractor.)
Remove/replace oil filter (Fram # PH-8A or Mercury Part # B-60565 or =.)
Fill with high quality SAE 30W motor oil. Check level with dip stick.
Start and run engine; observe oil pressure and no leaks at filter. Check level again with dip stick.
Drain engine block via two petcocks, one per each side of block. (port aft, starboard fore)
Drain manifolds via four brass plugs, two per each manifold.
Drain oil cooler's water jacket per one brass plug at aft end of cooler, low on starboard side.
Remove hull drain plug -- starboard side of keel, beneath helm. Access with front seat removed, forward of seat, under floorboard.
Tilt boat fore and aft using hoists -- until bilge is almost dry and exhaust pipes are empty.
Close block petcocks.
Replace five brass plugs, using Teflon tape on threads. (Threads are worn and block will rust.)
Disconnect "+" battery wire.
Replace hull drain, front and rear seats, and engine hatch.
Lift boat high, install two cross timbers, one keel timber and chock to level boat.
Install cover and adjust hoists (only to keep boat level.)
Grease distributor cam once per year.
TOOLS NEEDED
Oil pump, Filter wrench, 7/16" wrench for brass plugs, Plyers for petcocks and battery connections.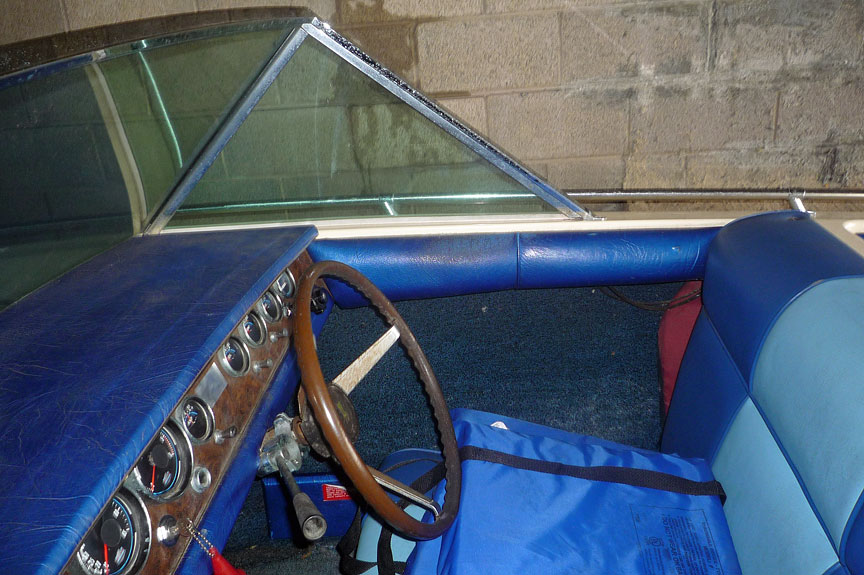 &nbsp &nbsp &nbsp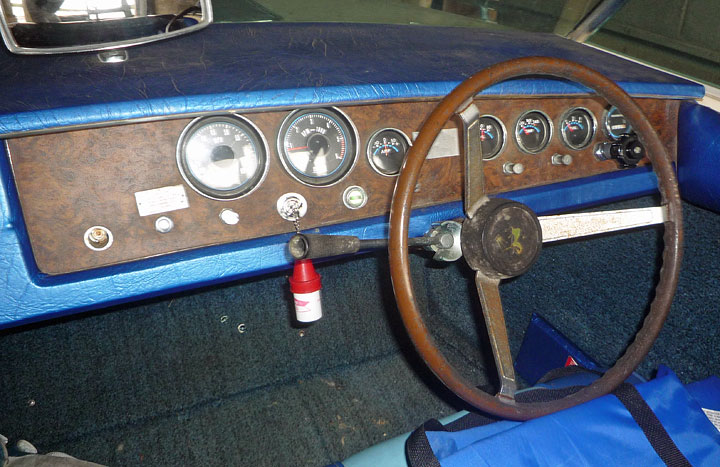 &nbsp &nbsp &nbsp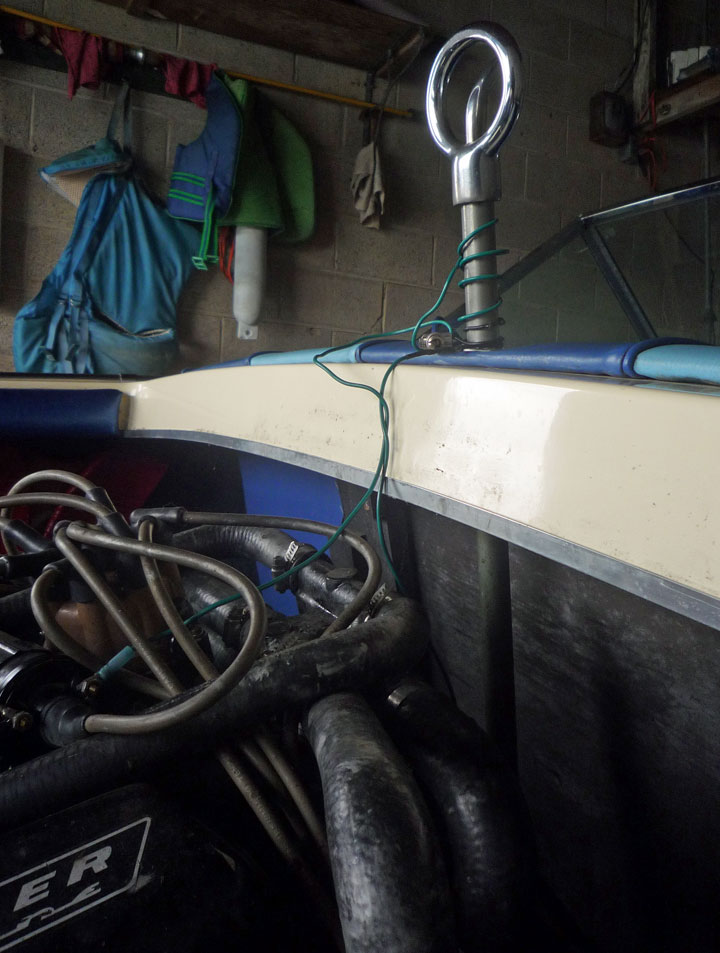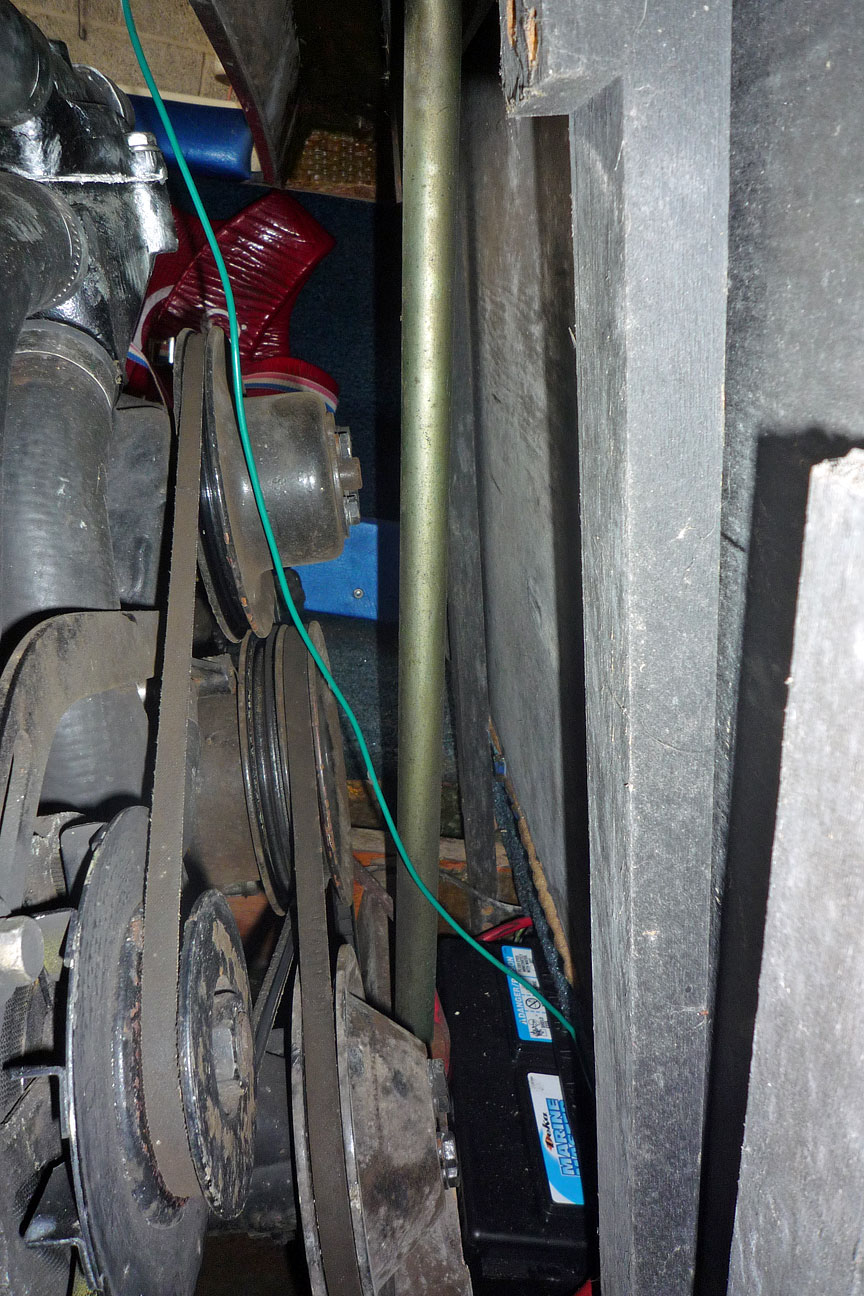 &nbsp &nbsp &nbsp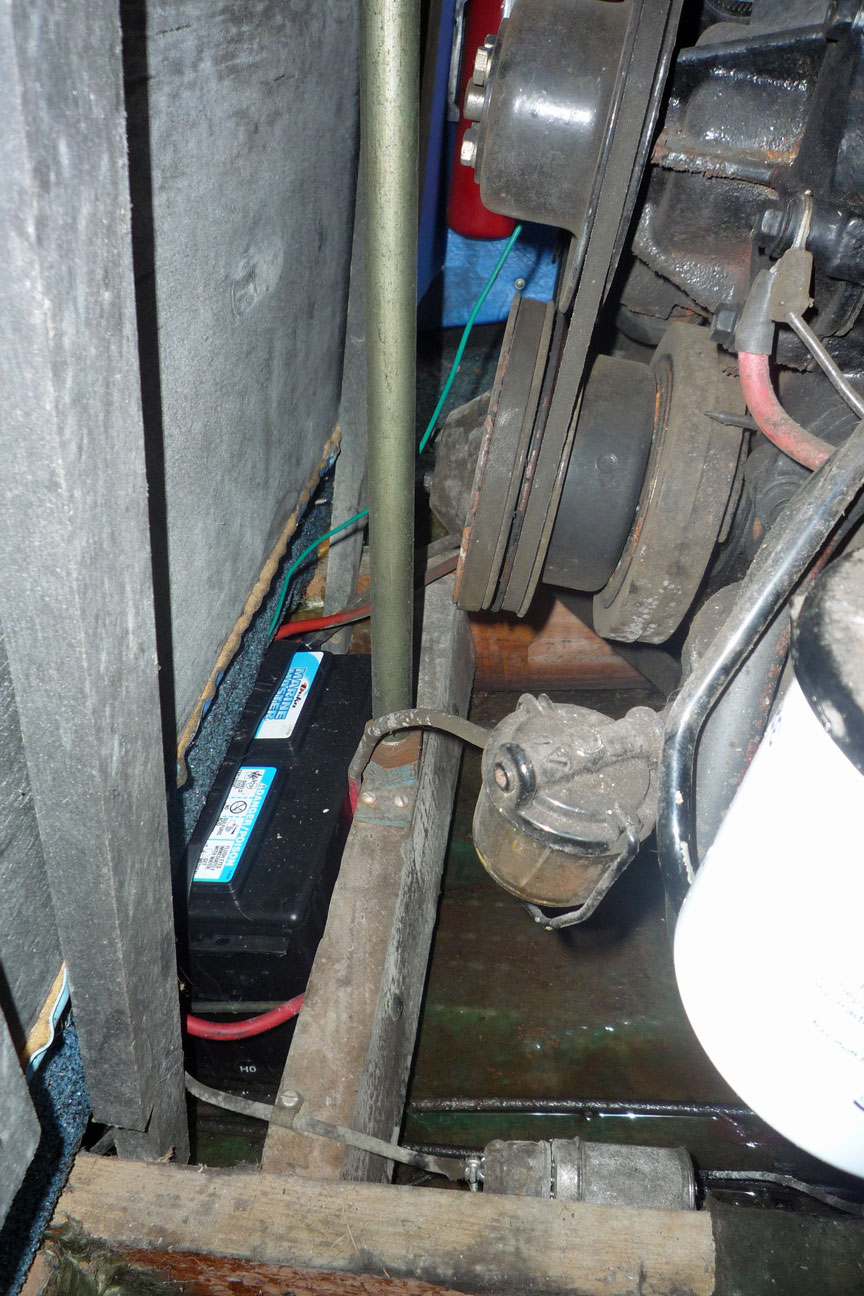 &nbsp &nbsp &nbsp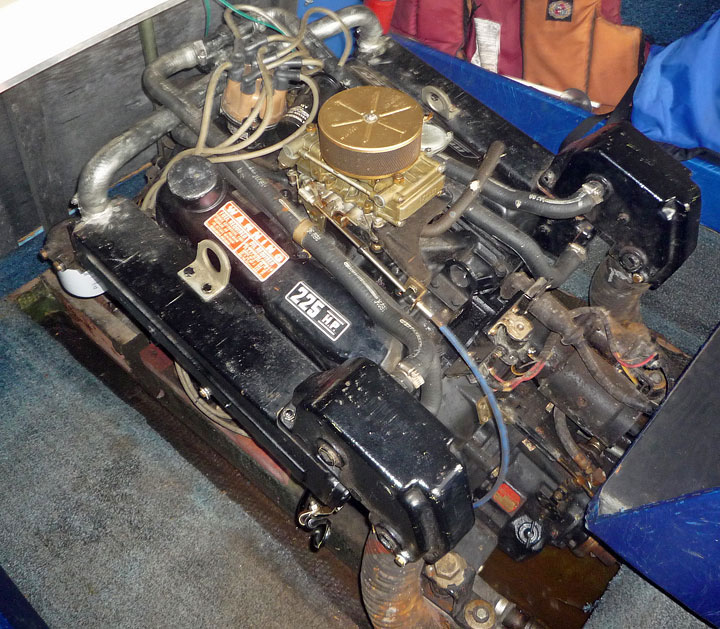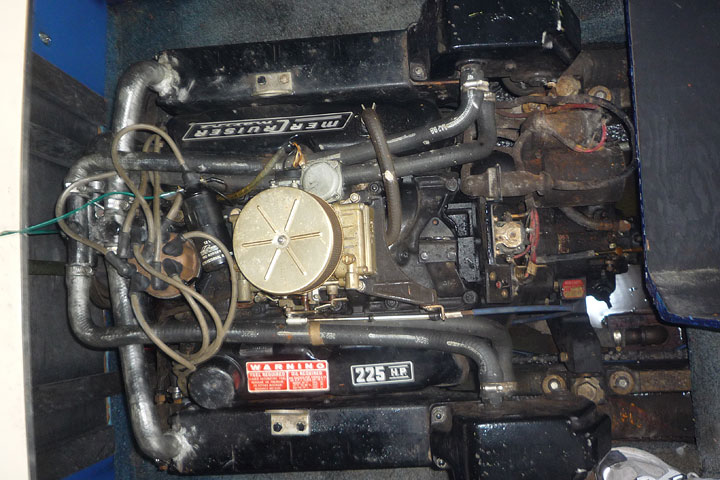 &nbsp &nbsp &nbsp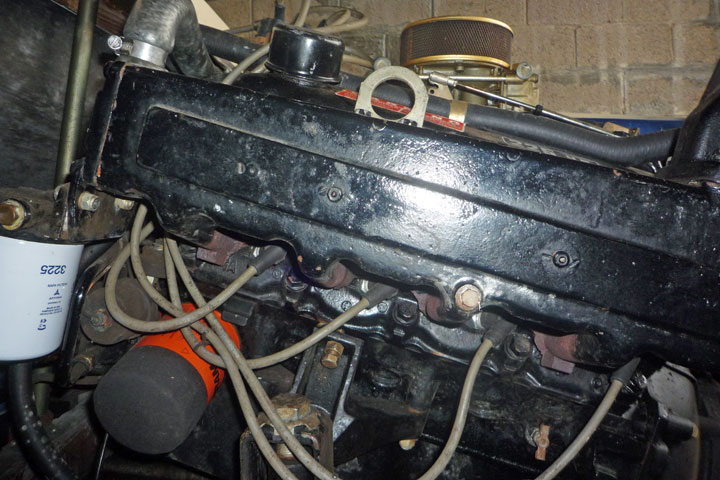 &nbsp &nbsp &nbsp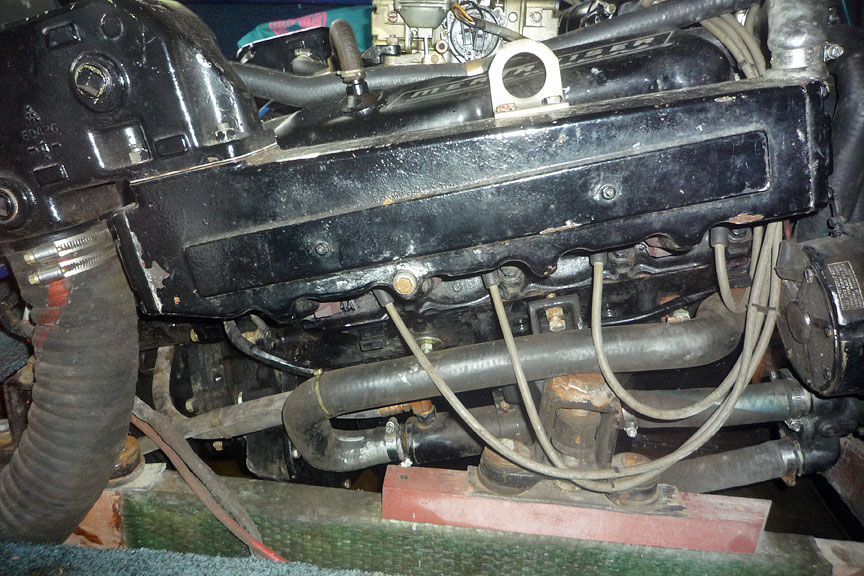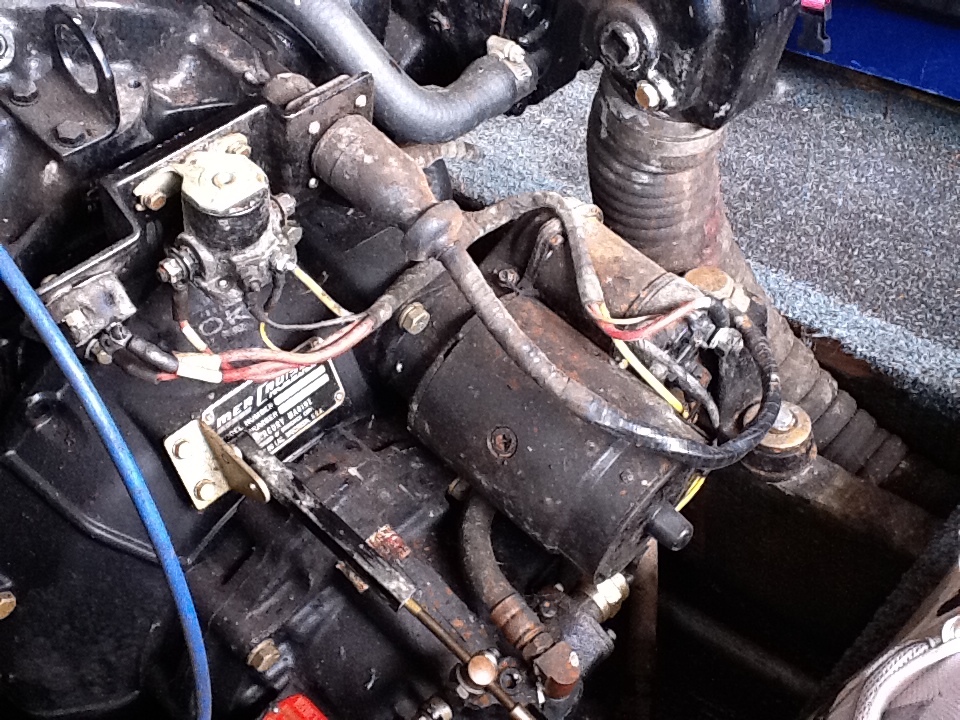 HOME
---
Ads are selected by Google.
---
---
Another pretty good web page by Grant MacLaren