Grant MacLaren's
1977 Correct Craft American Skier
MacSkier Too?
The Trailer
Note: clicking on an image will yield a larger image.
Here is some information about the trailer.
Originally purchased in Wisconsin, the trailer had no title there. It was never titled in Illinois -- by the owner I purchased it from in January of 2015. After a lot of messing around with the Missouri Department of Revenue, I obtained a VIN and titled the trailer as a "homemade trailer." It is obviously not home made, but there was no serial number on the trailer -- possibly because (it looks like) the hitch portion of the tongue -- where numbers usually appear -- may have been modified.
The trailer has no brakes, but its single axle has mounting plates where brakes could be added.
Weights:
My Toyota RAV4 weighed 3800 pounds -- at the nearby stone quary.
The boat (w/1/2 tank gas) and trailer weighed 3320 pounds.
Total -------------- 7120 pounds.
The Toyota RAV4's (V-6) towing capacity is 3500 pounds.
Because gasoline weighs 51.5 pounds per gallon, I'd like to remove the 1/2 tank of gas now ( 2/20/15) in the boat. (15? gal. x 31.5 = 472 pounds.)
Thanks to David Shields, who sent me this Page 14 of the 1977 CC brochure, we are quite sure the trailer is an "original."

Here is the receipt for the Missouri trailer title.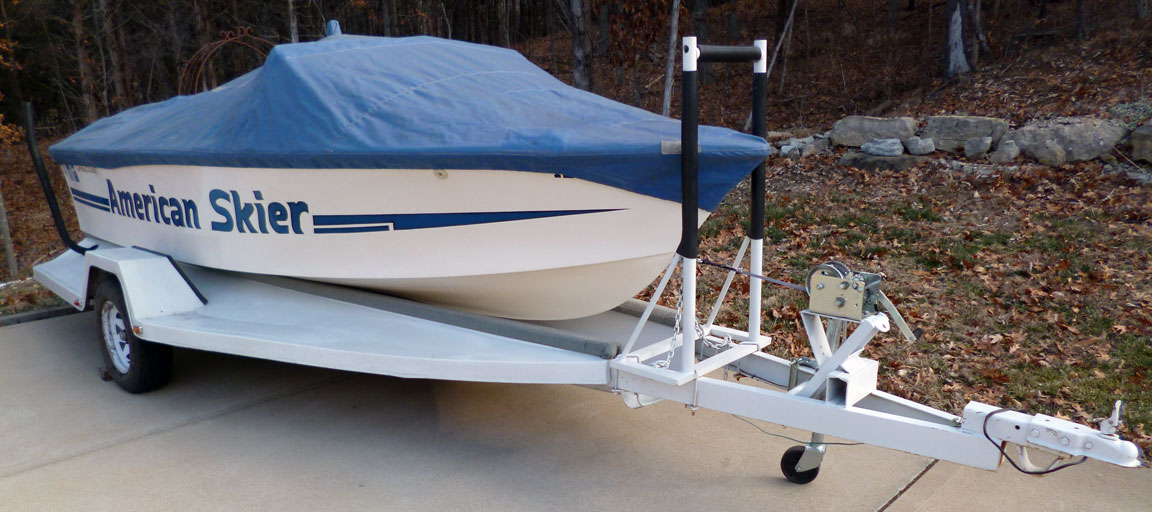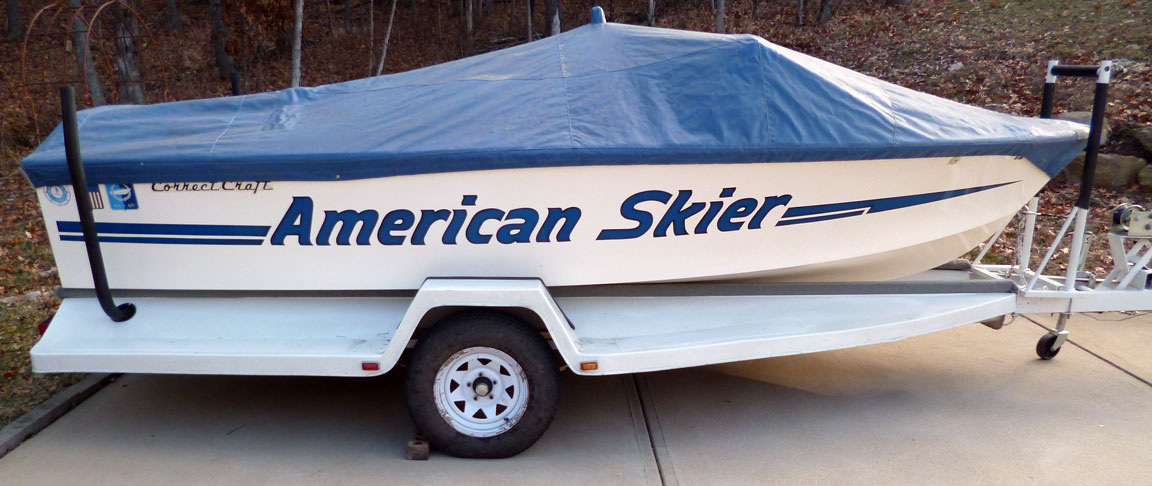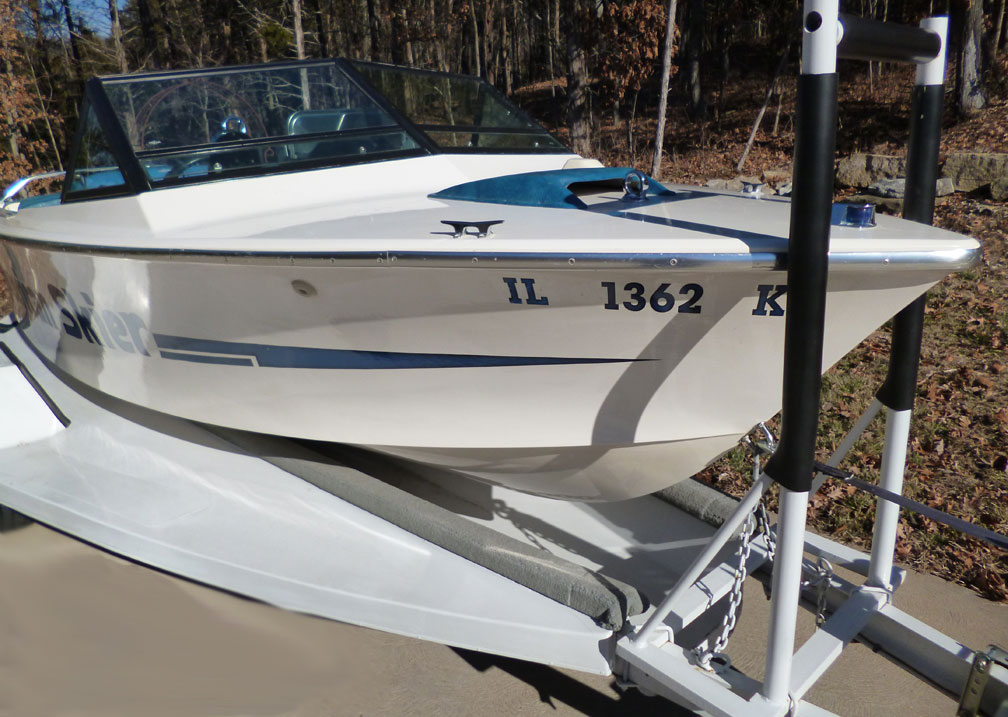 The axle does have "four-bolt" flanges, so brakes could be added without changing axles.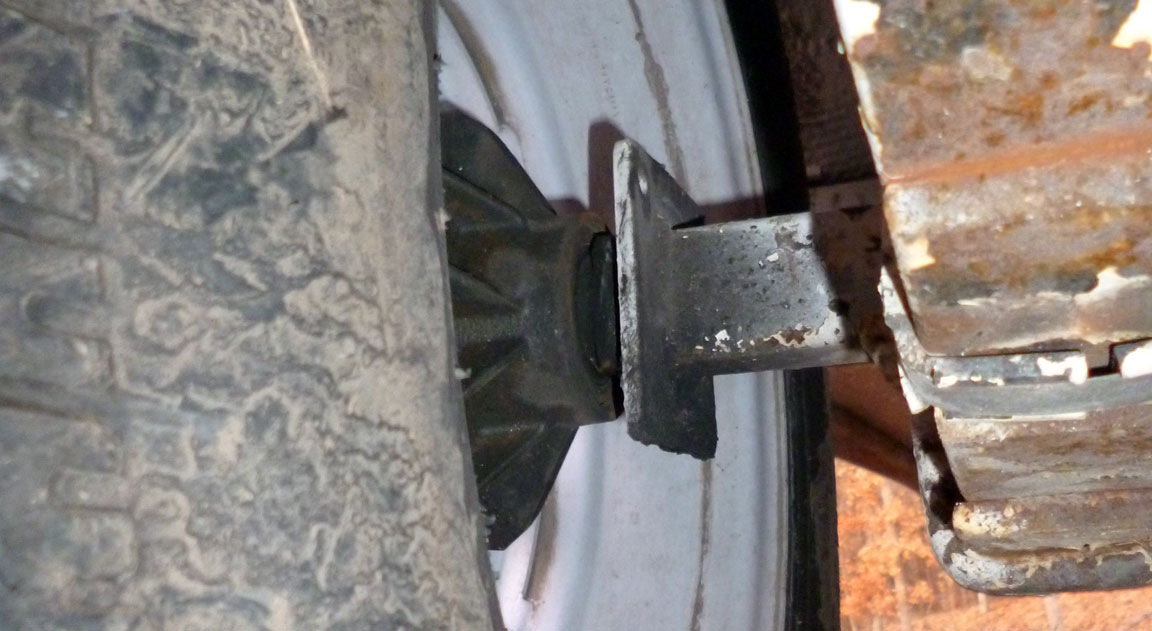 About the wheels and tires:
(Clicking on an image will display larger image.)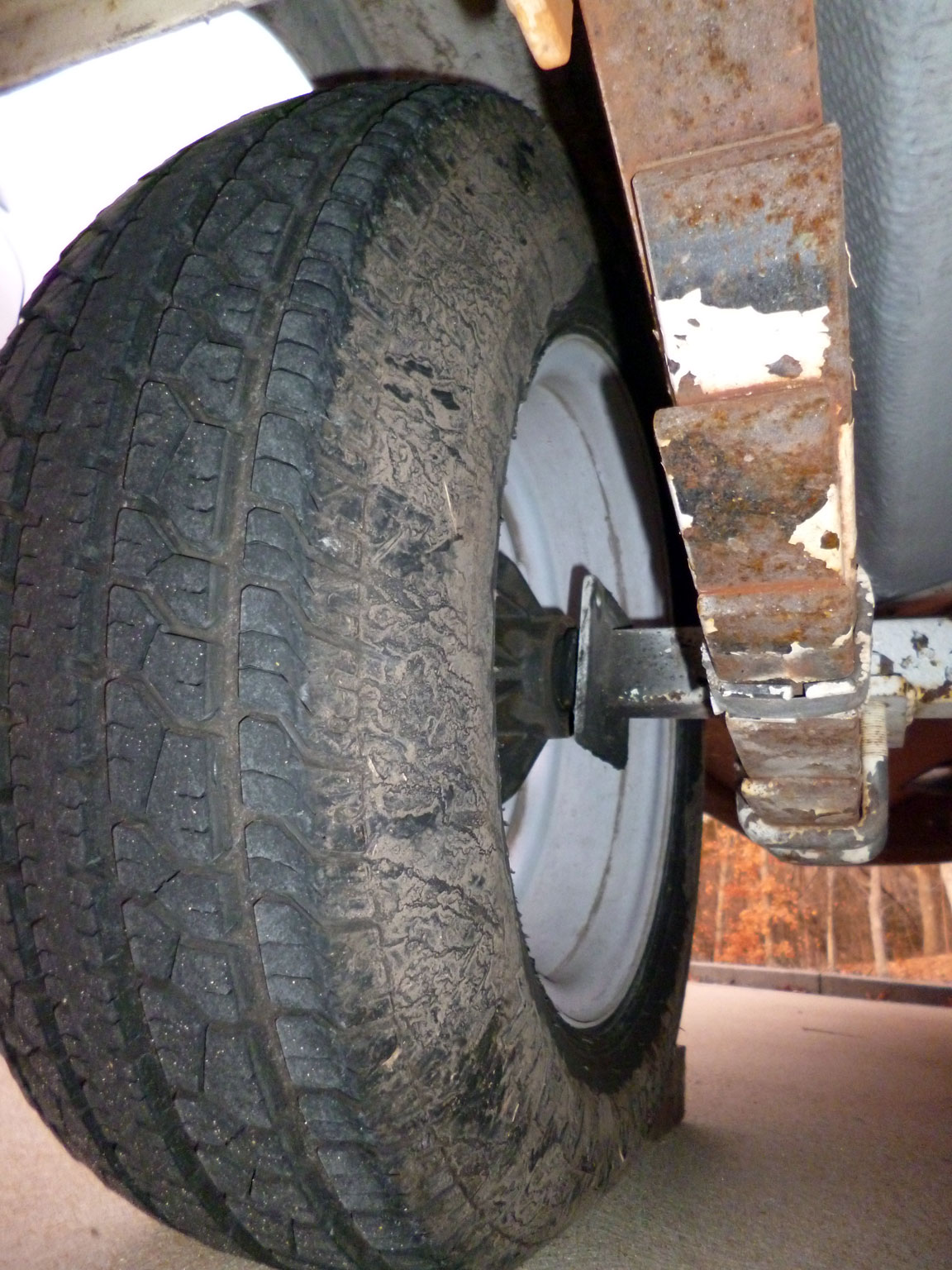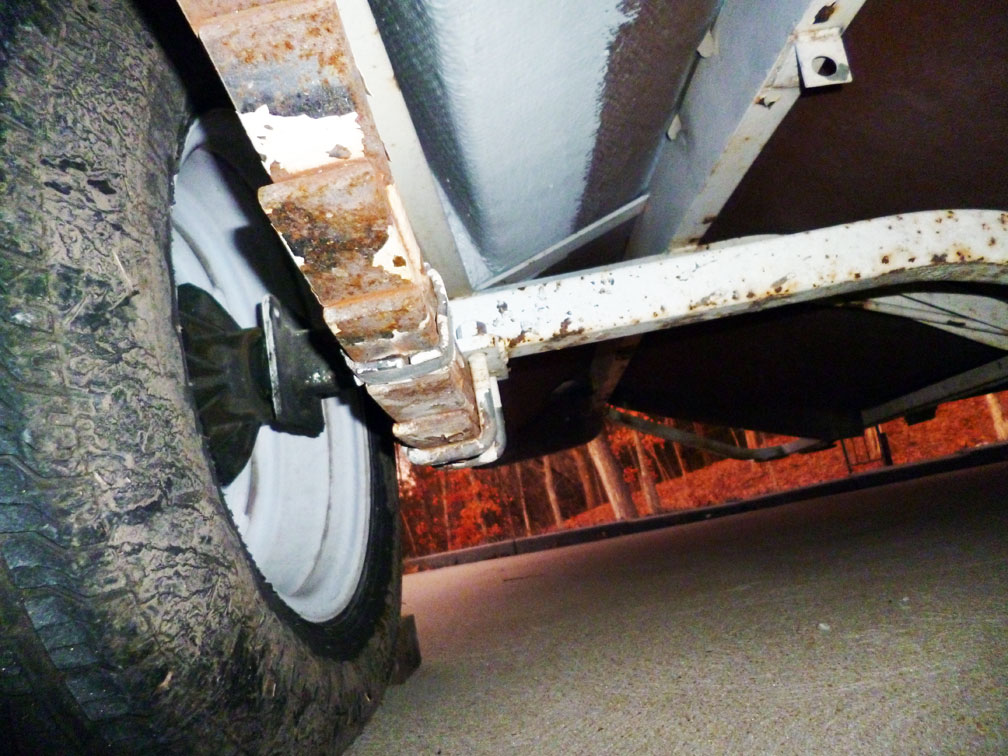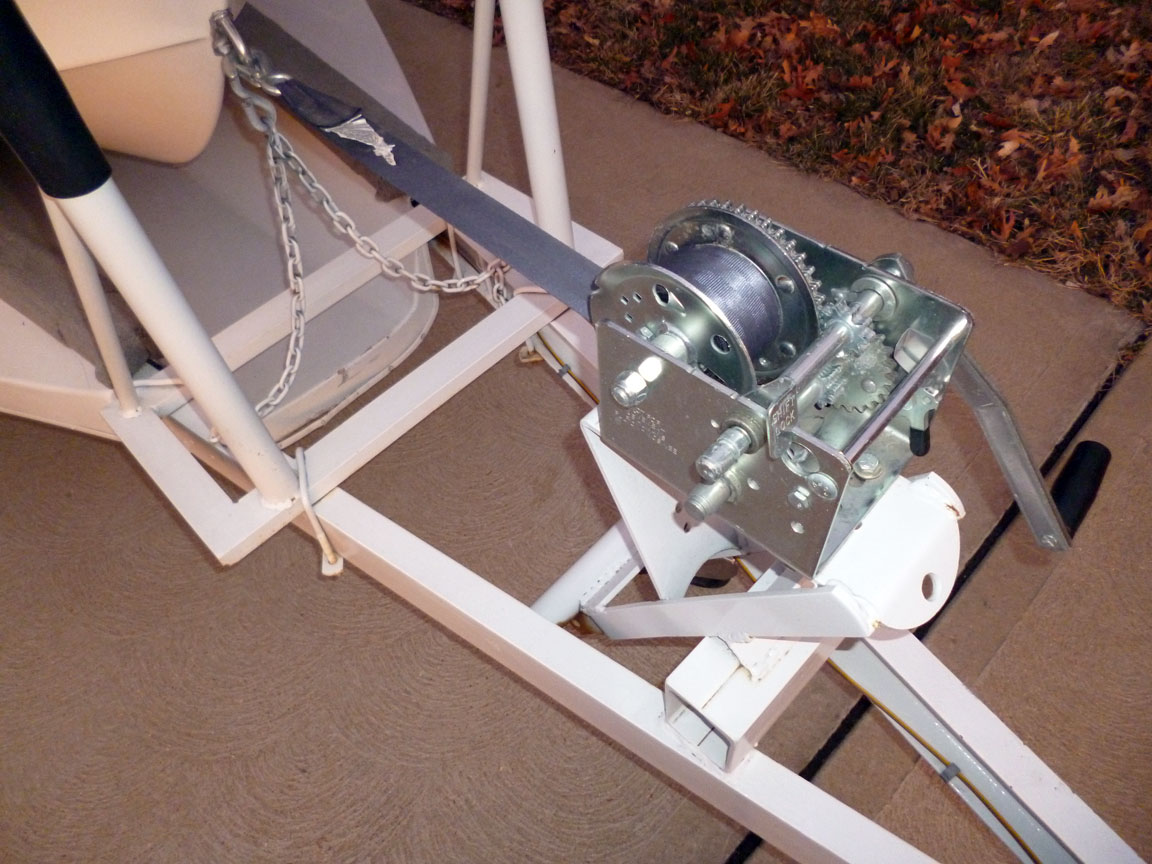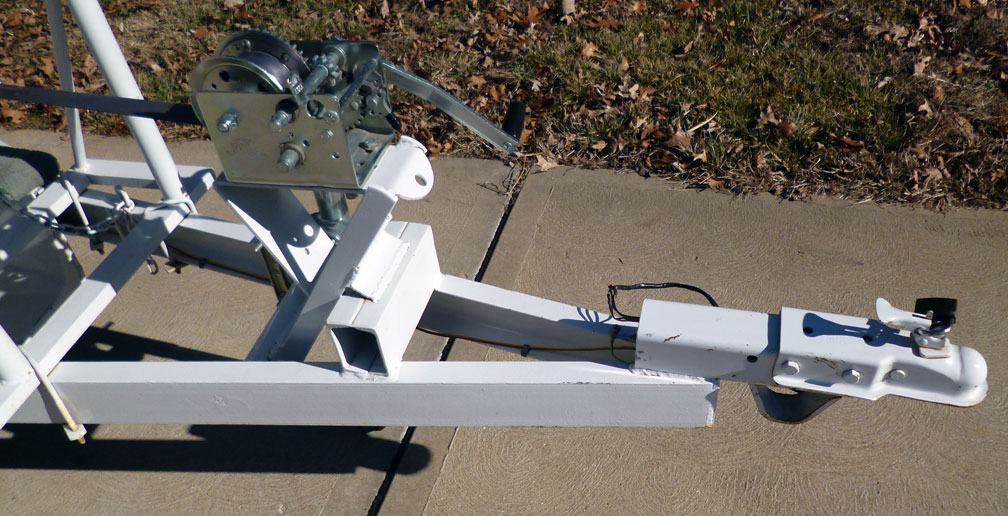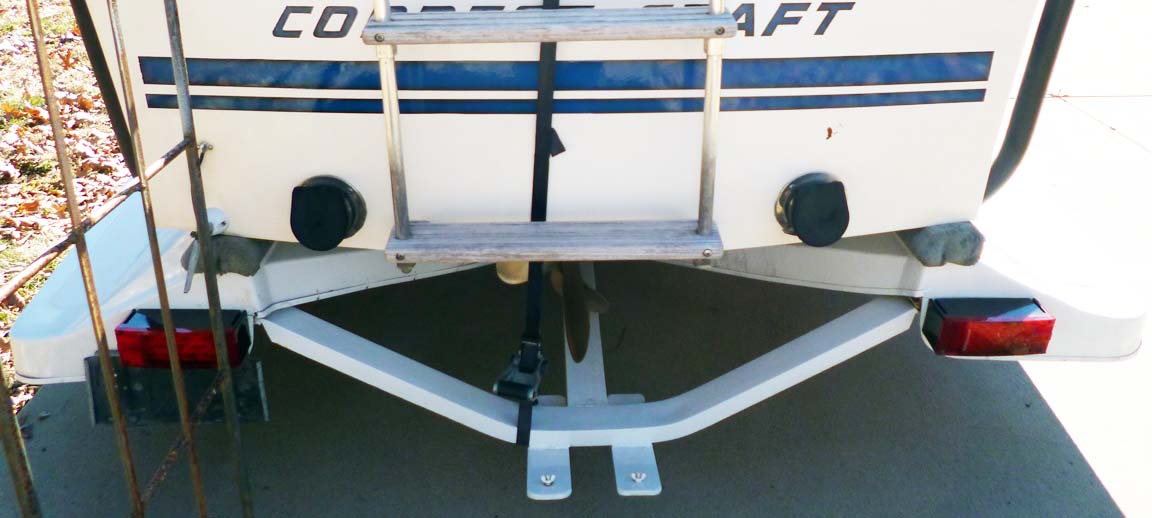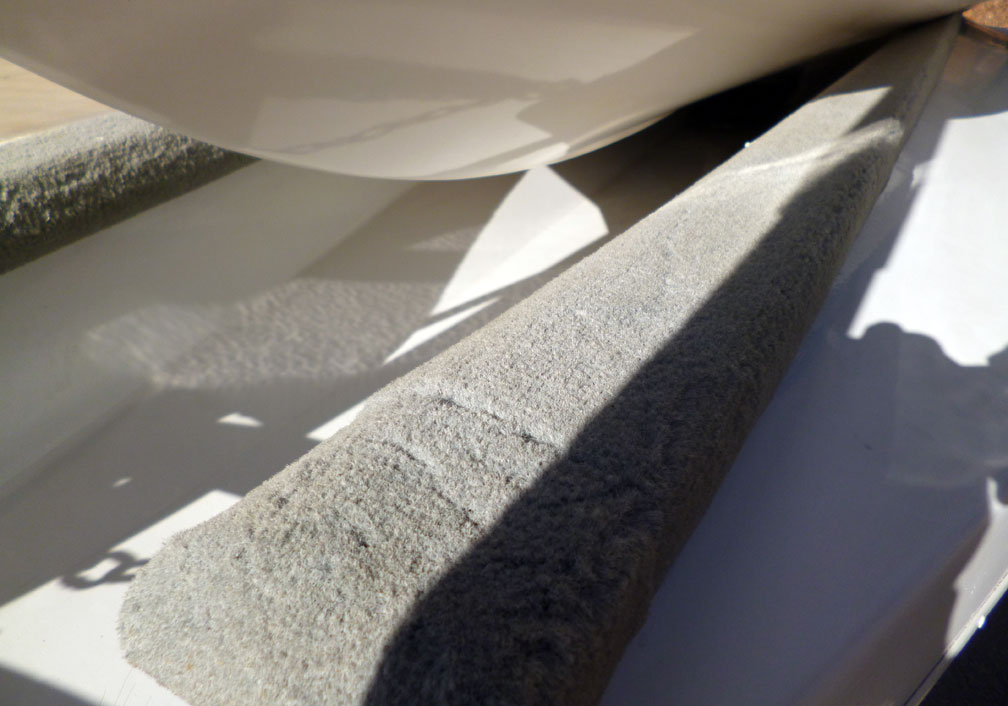 Elsewhere I noted the trailer wiring was not correct; however the lights were working when it was parked in this photo (1/3/15). And, the wiring has since been corrected. The electrical connection to the tow vehicle is now a simple, flat, 4-wire plug -- ready for its trip to Florida in late March of 2015 -- for the St. John's River Cruise.
The boat and trailer have been stored inside since I acquired them. It looks like, other than rust on trailer springs, they have been inside most of their lives. The overall length of boat on trailer is 21' - 3" (as best I could determine on an 18 degree day using a 15' tape.)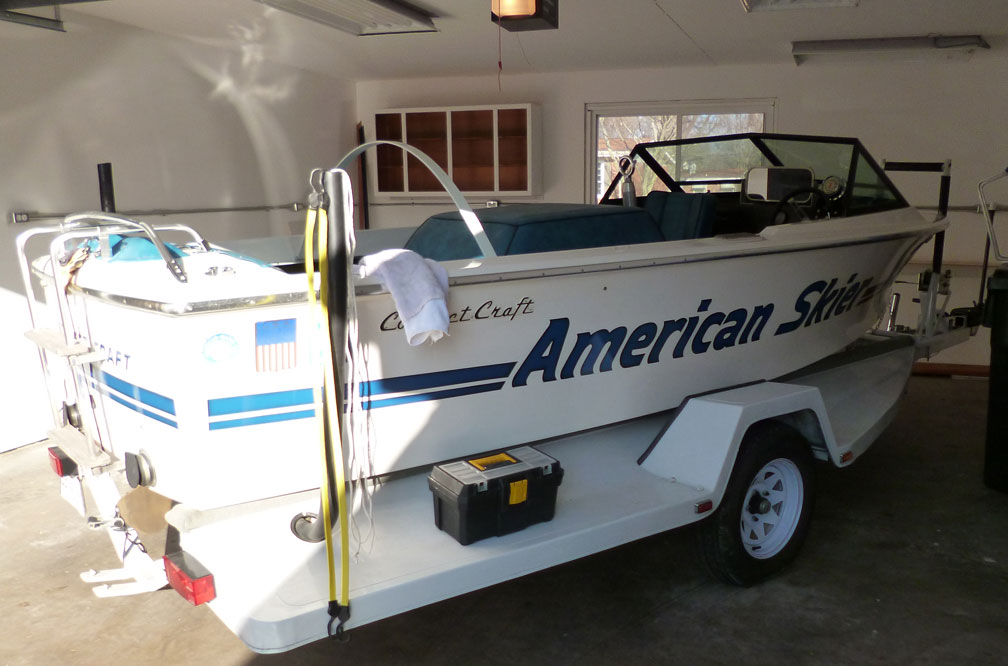 ---
(2/23/15) Grant,
It appears you have a 3LB custom Correct Craft trailer.
See pictures below:
David
(More photos from David)
(Clicking on an image will display larger image.)
HOME