FOR SALE
1977 Correct Craft American Skier
MacSkier too?
Hull # CTC00511M77D
Power - Ford 302 (by Crusader, Model ?)
I believe the boat was originally sold in Wisconsin by Shorewood Marine, Three Lakes Wisconsin. Label on the boat:

It seems this company went out of business in 1986:

Following found on ignition key fob:
Terwilliger
3239 S Schilleman Rd S.
Lac du Flambeau, WI 54538
The next owner I believe was a farmer near Paw Paw, IL.
Hence, the IL registration.
The fellow who posted the craigslist ad I saw was
Josh Howard
Howard's Garage
Buy, Sell, Trade
630-885-1101
Paw Paw, IL 61353
rocketpowered64@hotmail.com
The next photo is a bird's-eye view of the building close to Paw Paw where I picked up the '77 American Skier 1/3/15. It's about 2 miles east of I-39 on The Chicago Road. (Center of photo, green roof.)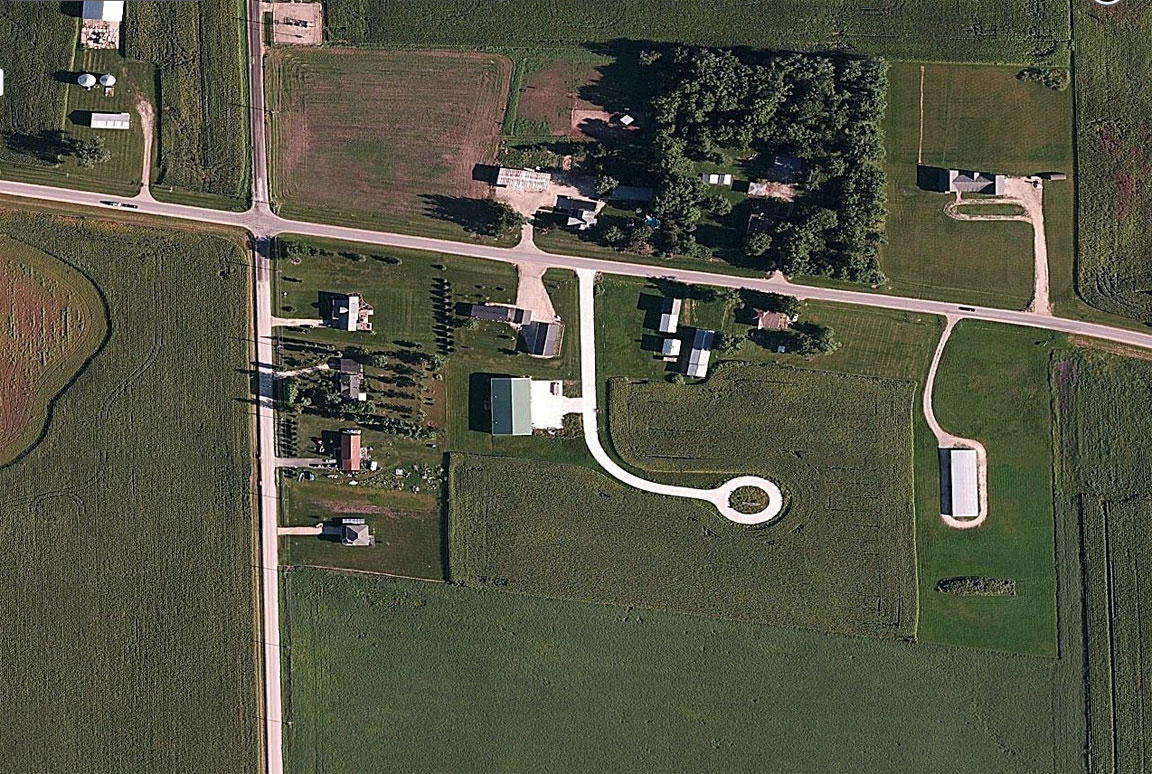 Howard's Garage
Owner MacLaren purchased the boat Jan. 3, 2015 from
Rich Wagnerian
361 Angling Rd.
Paw Paw, IL 61353
The boat is now (1/3/15) owned by
Grant MacLaren
Byrnes Mill, MO
Phone: Three-one-four 560 - 2054
THE BOAT (W/TRAILER) IS FOR SALE

HOME