Grant MacLaren's
1977 Correct Craft American Skier
MacSkier too?
Hull # CTC00511M77D
Power - Ford 302 (by PRC, Model PRC WR R10)
(Yes, yes, I already have a '72 CC Skier, but I may not finish its restoration in time for the Sunnyland Chapter's Cruise this year, 2015. So when this one appeared on craigslist, I bought it. Towed it home from Paw Paw, Illinois January 3. All but the last photo on this page were in the following craigslist ad.)
1977 Correct Craft American Skier -- Paw Paw IL
Here is a really nice boat. It is in excellent shape with only 789 hours on it.
1977 Correct Craft American Skier 17'
302 Ford Marine V8
789hrs
Nice steel frame trailer with fiberglass body to walk on. Dont even have to get wet launching the boat.
All gauges and lights work
Comes with 2 covers
Boat runs and works great with no issues. Trailer is in great condition. Boat was just winterized 2 months ago, stored indoors. Only used 40 hours the last 2 years. Very well maintained. Motivated to sell or trade for a hotrod or muscle car.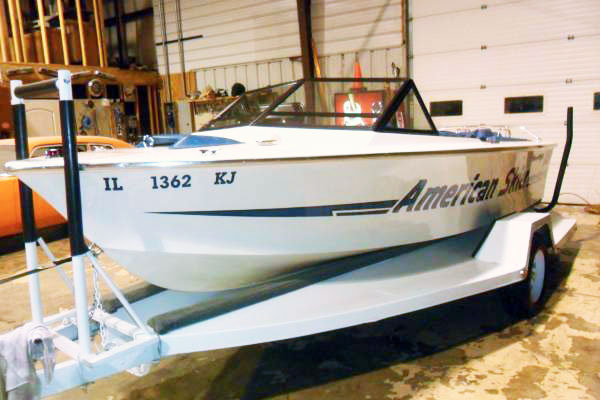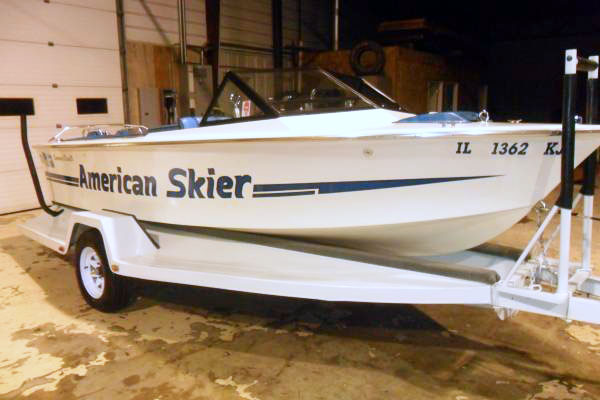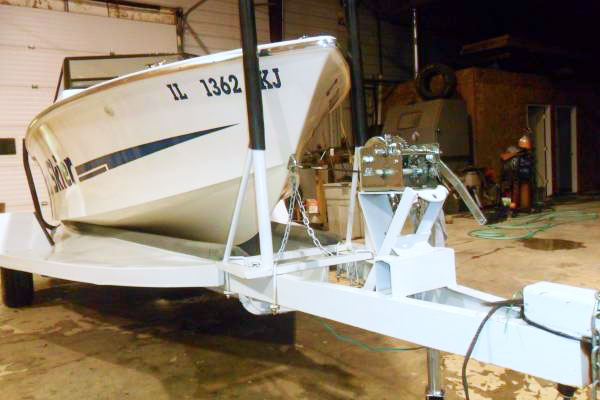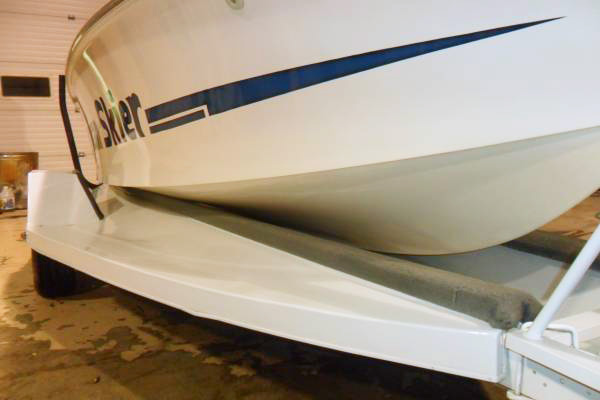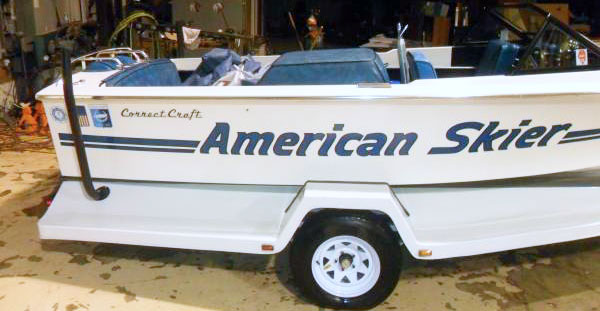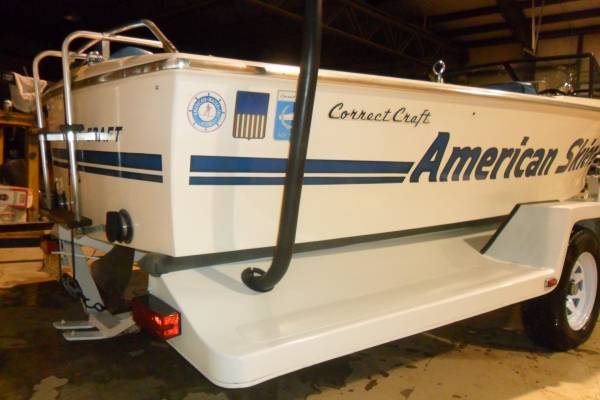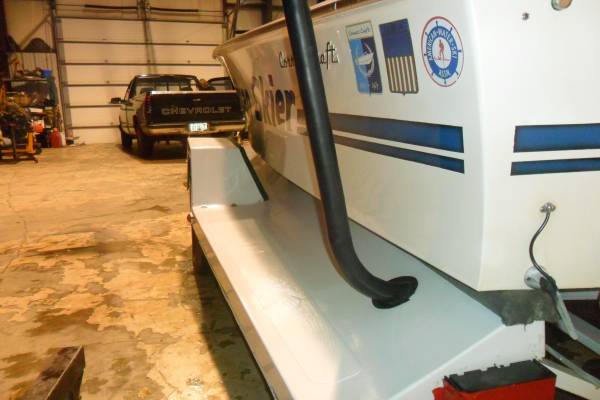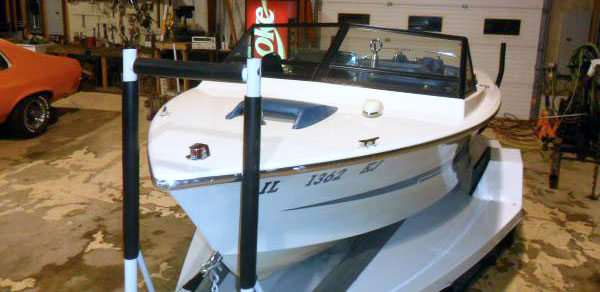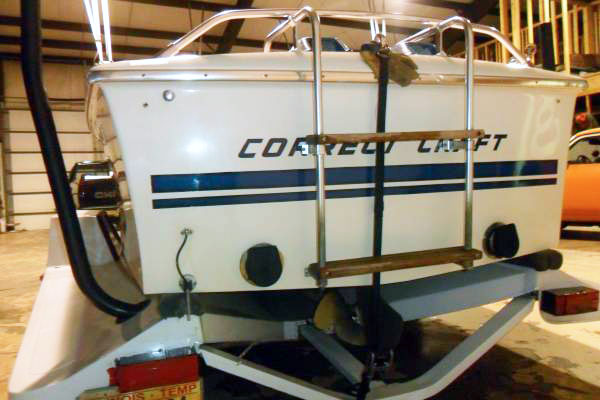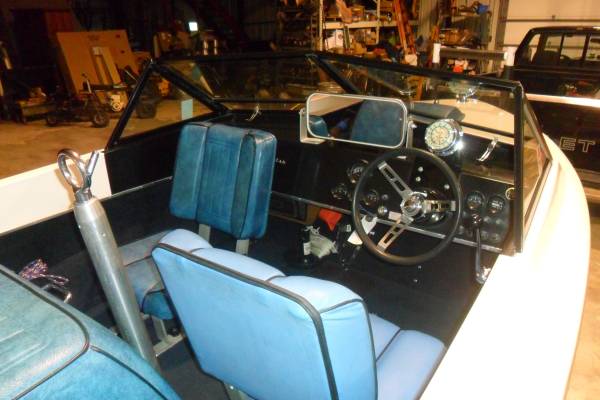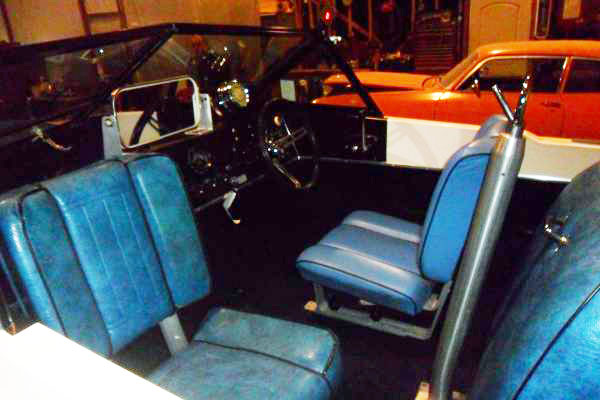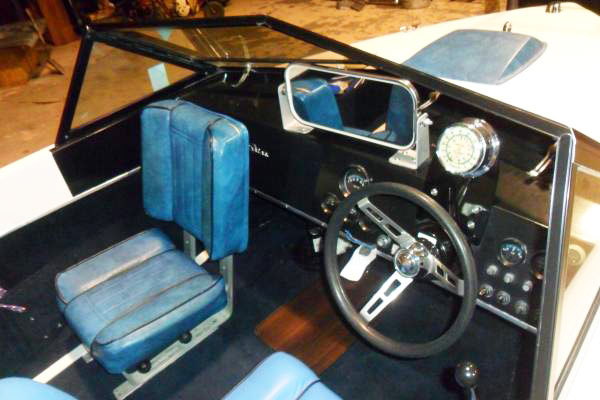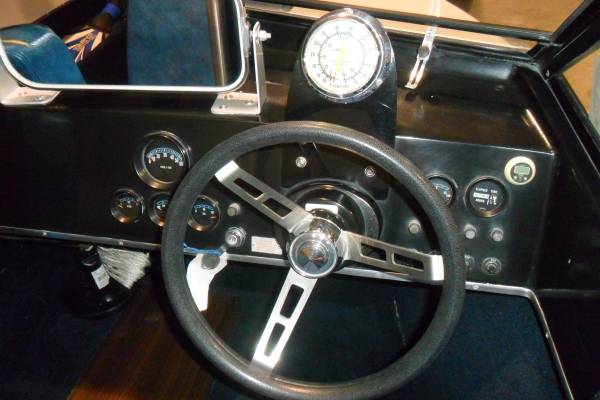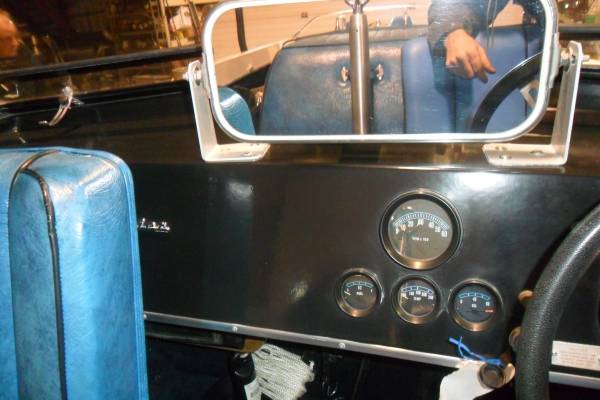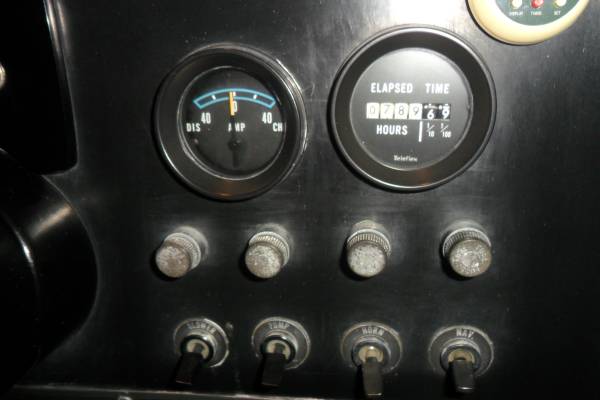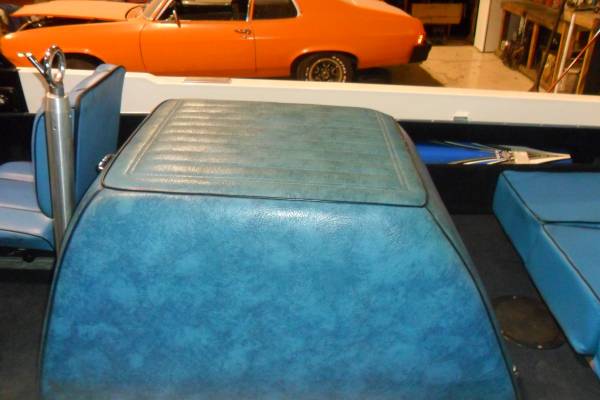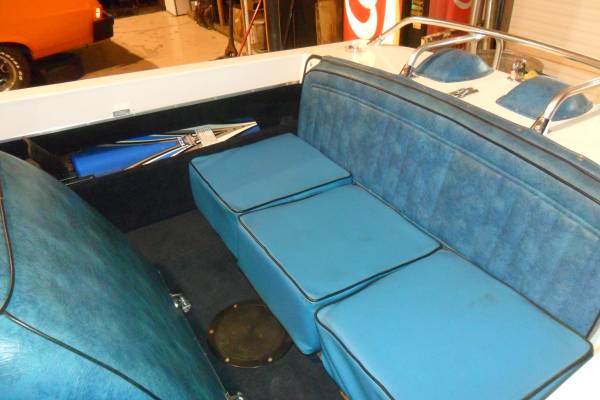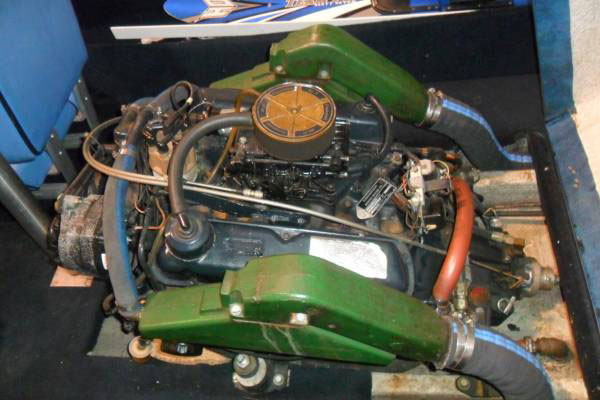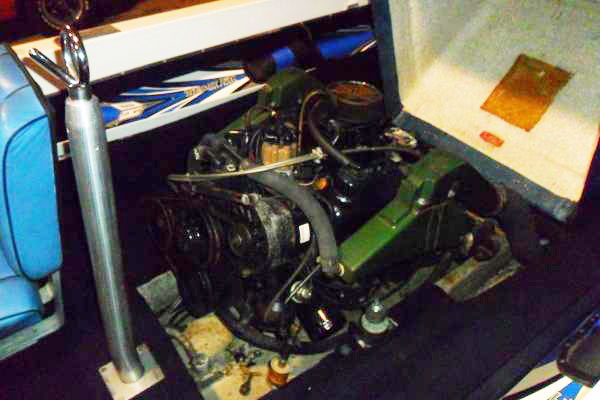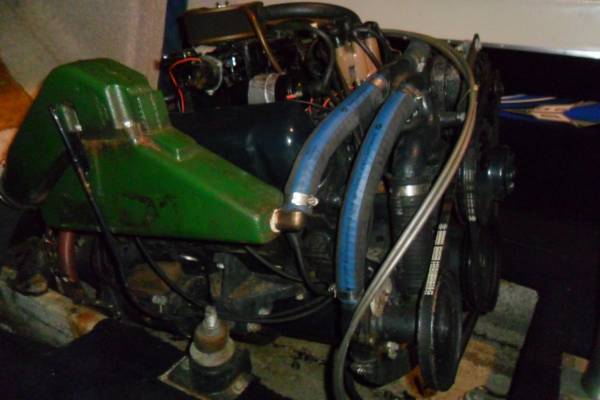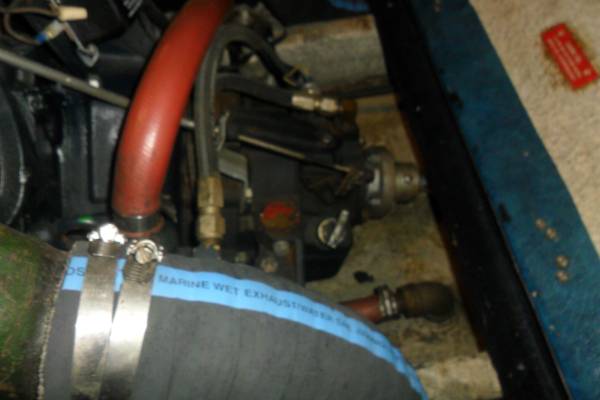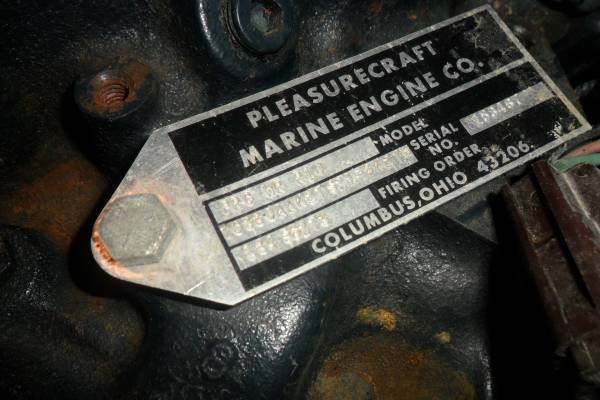 ---
(1/3/15) We ran the engine in Josh'es garage, drained it and filled it with anti-freeze. No major problems towing it home, although the trailer lights were not properly wired (bad ground connection through harness, now fixed), so the lights flickered a bit. (Found the only ground, trailer to car, was via the ball hitch.) Here we are fueling the RAV4 at The Dixie Truck Stop near Funks Grove, IL on the way back to STL: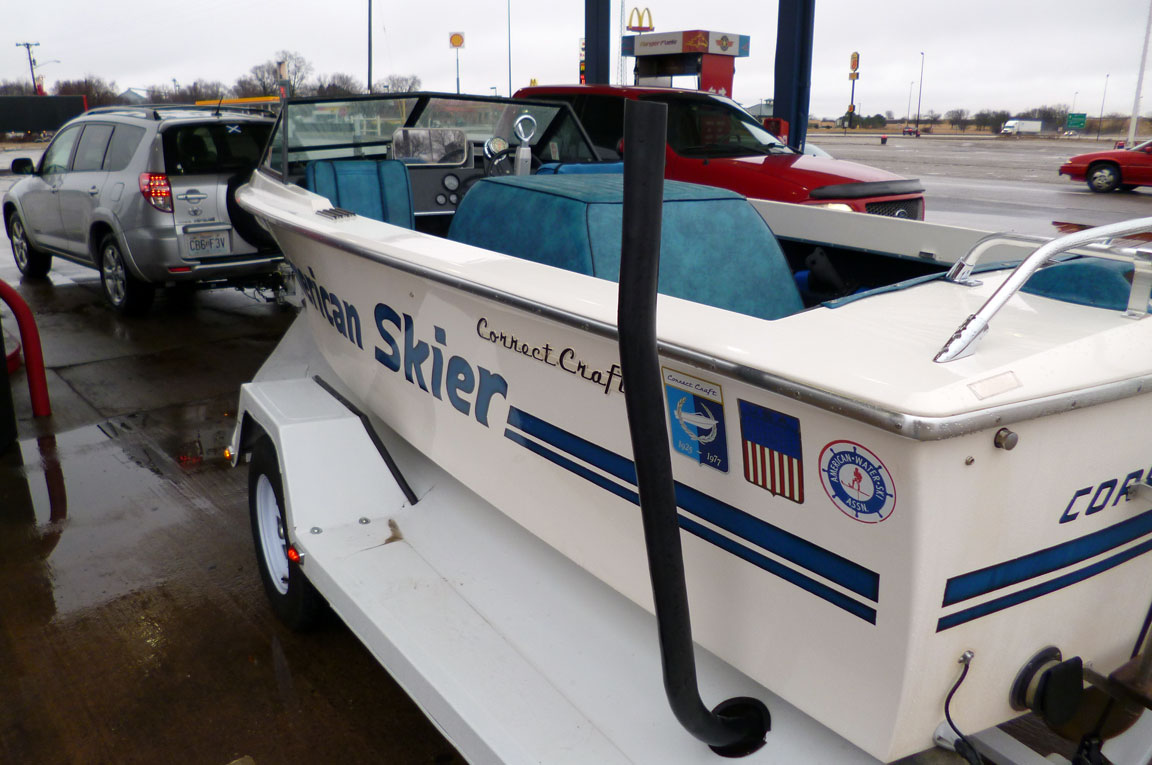 Click for larger image
HOME