Boat Trailer for sale SOLD.

This is a 1973 ROLCO tandem axle trailer in excellent condition with many new components.

New wheels, new tires, new winch, new guide-on uprights, new safety chain.

It has a two-inch ball and a four-pin flat connector for its lights.

This trailer was usually stored inside, and used only to move ski-boat from the garage to a near-by lake. I purchased it recently with a Correct Craft ski boat, but I'll be using a single axle trailer with my "new" boat.

The rear axle has a welded repair where it was damaged during a ramp-launch. One of the clearance lights does not work.

Please phone me for details. I can meet the buyer in northern Jefferson County or in Ballwin.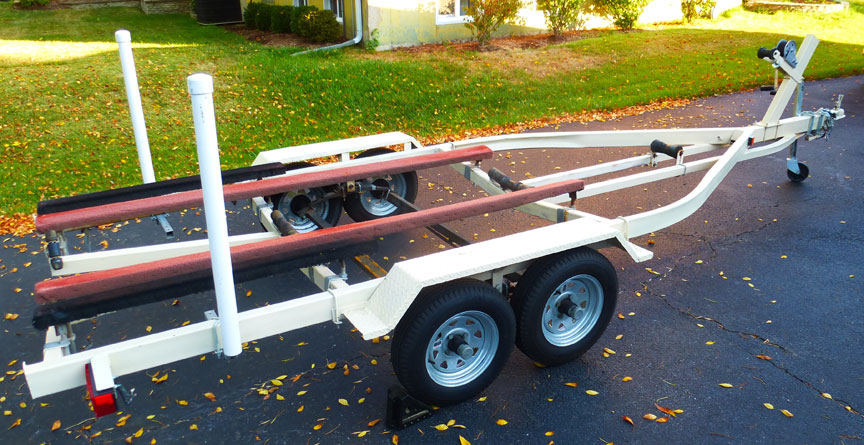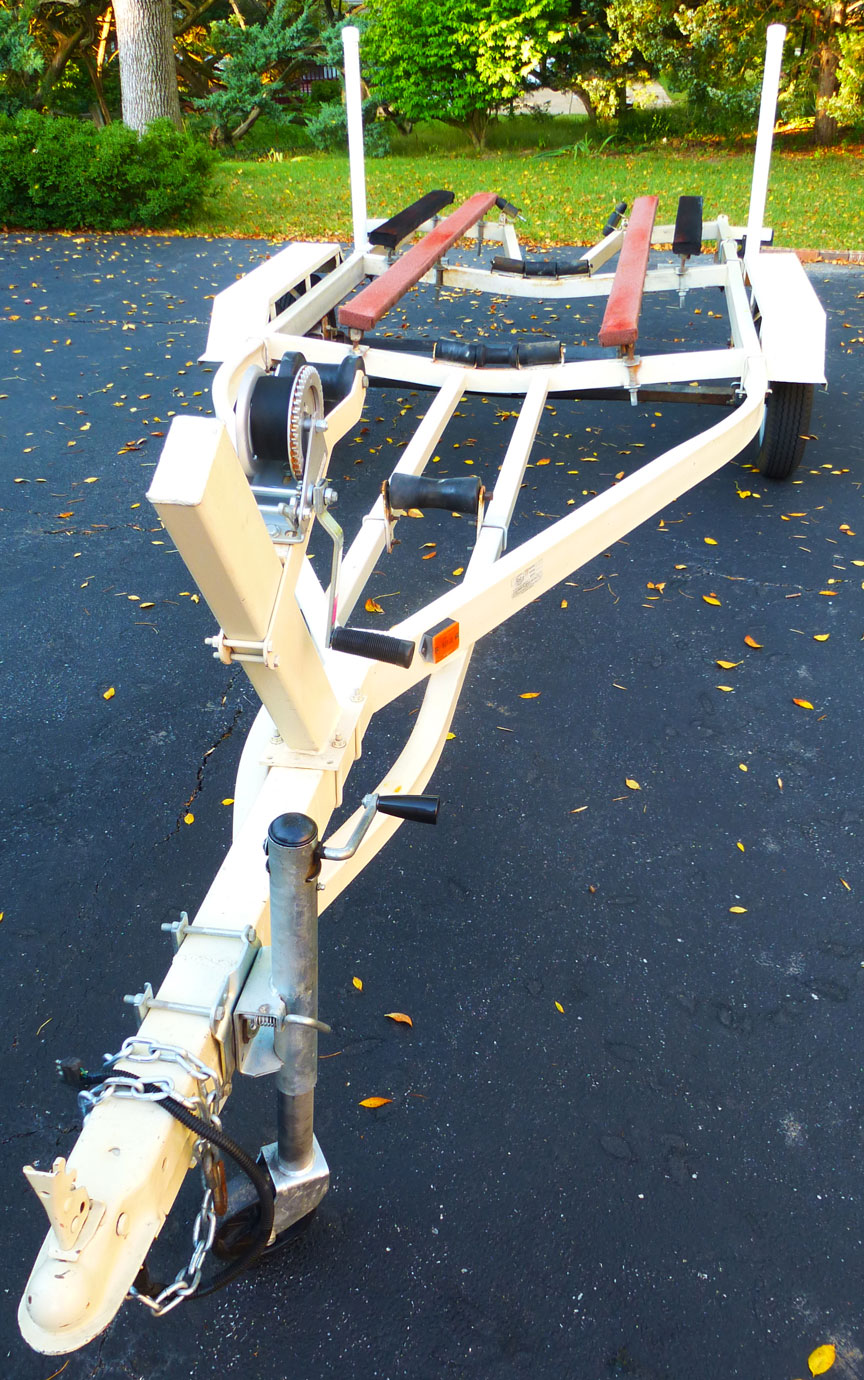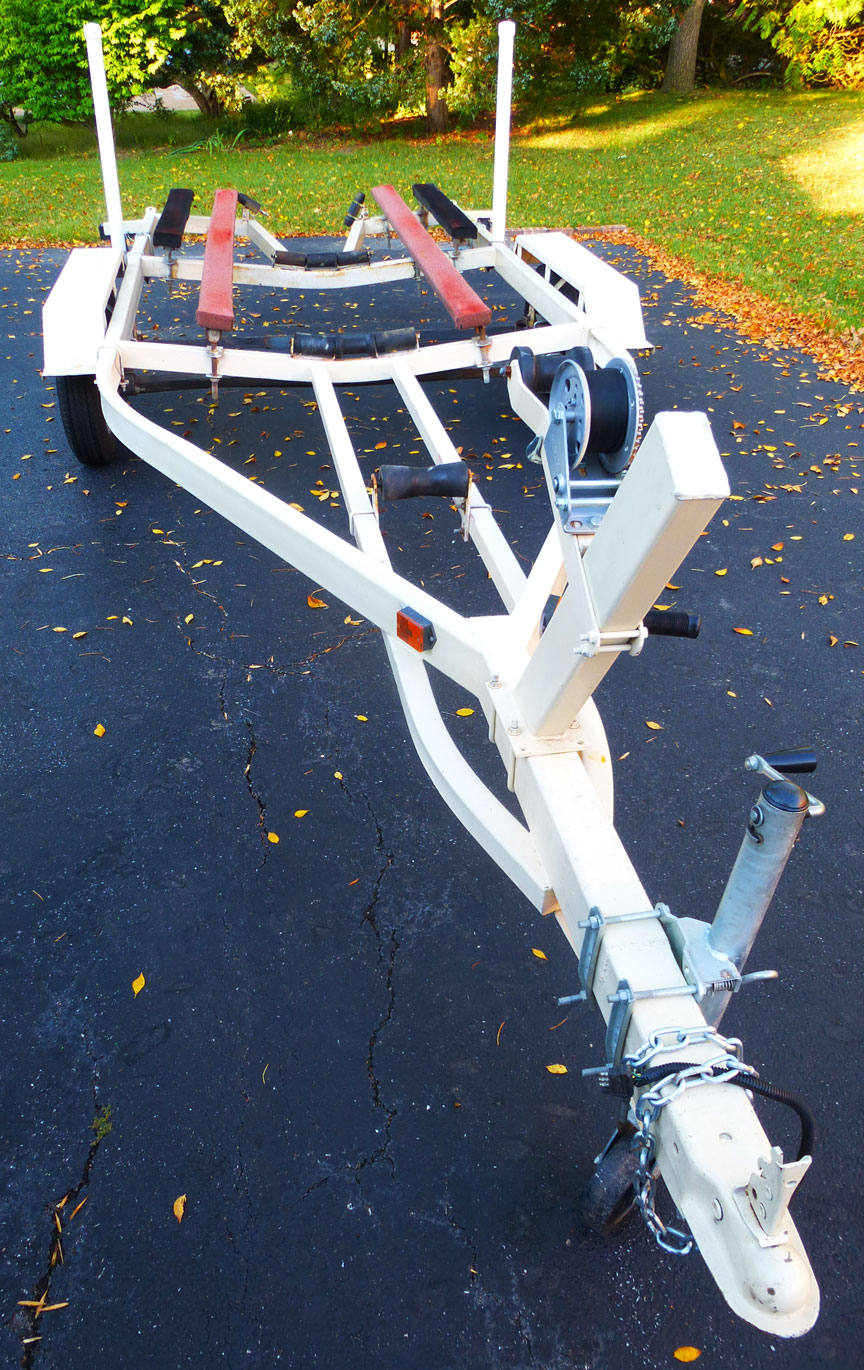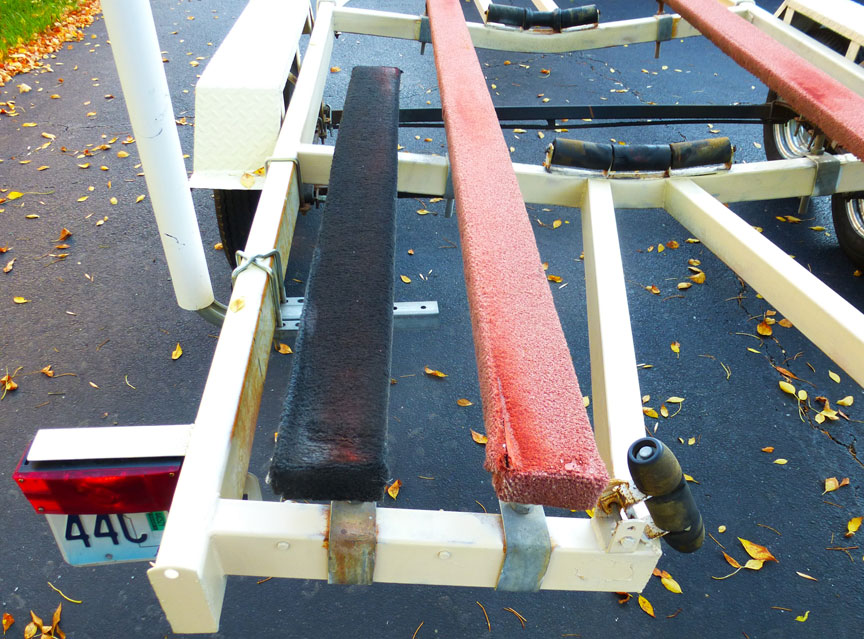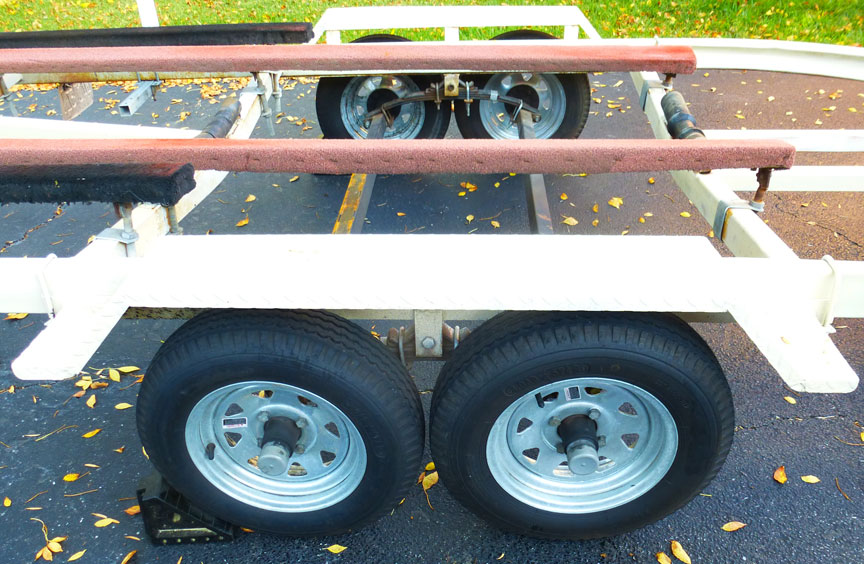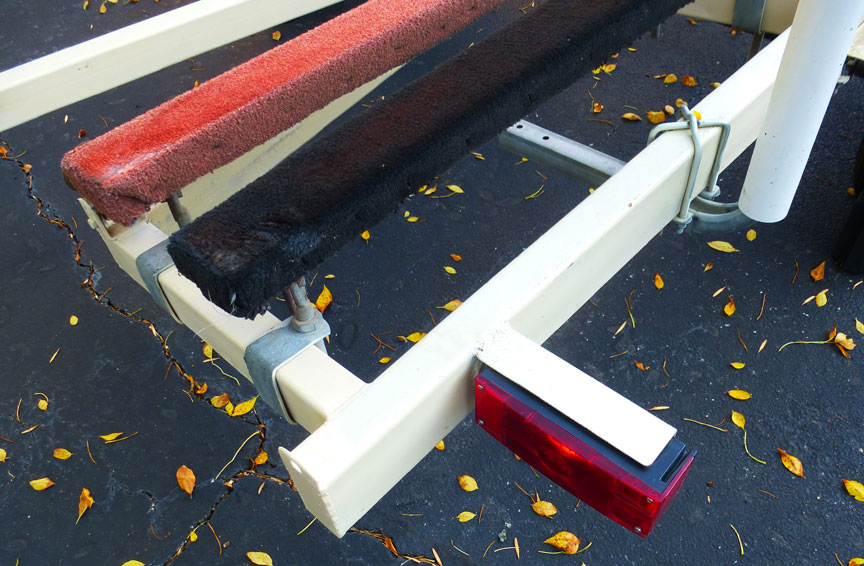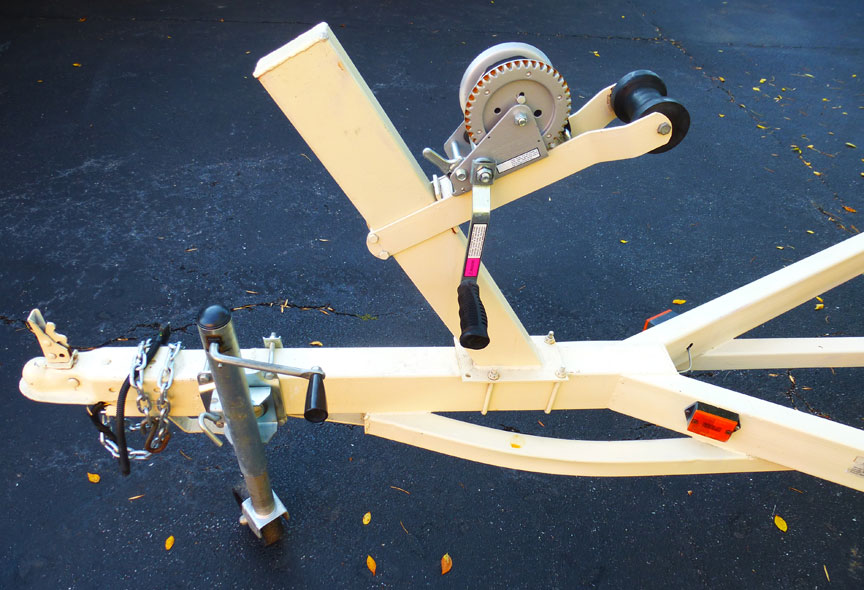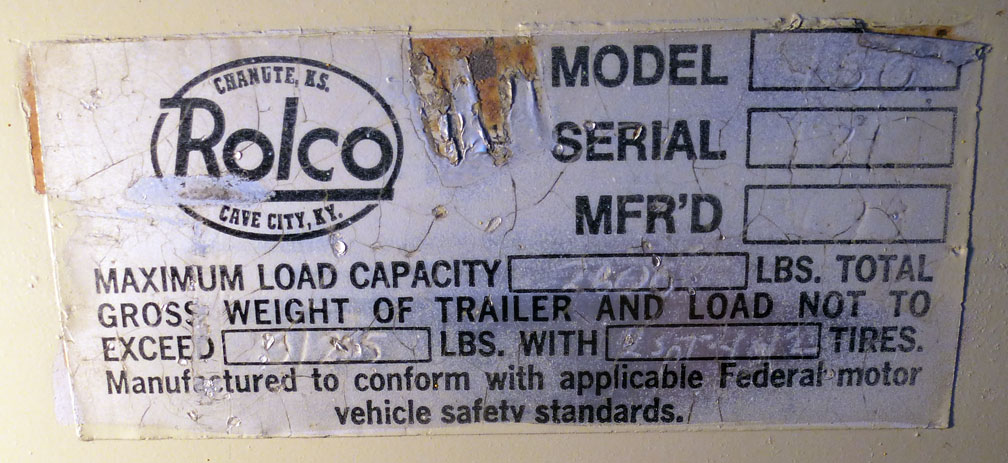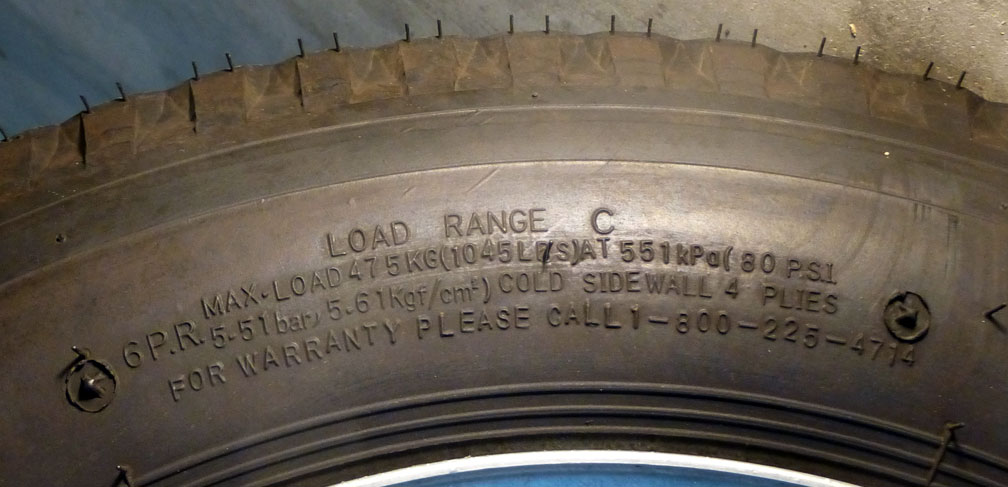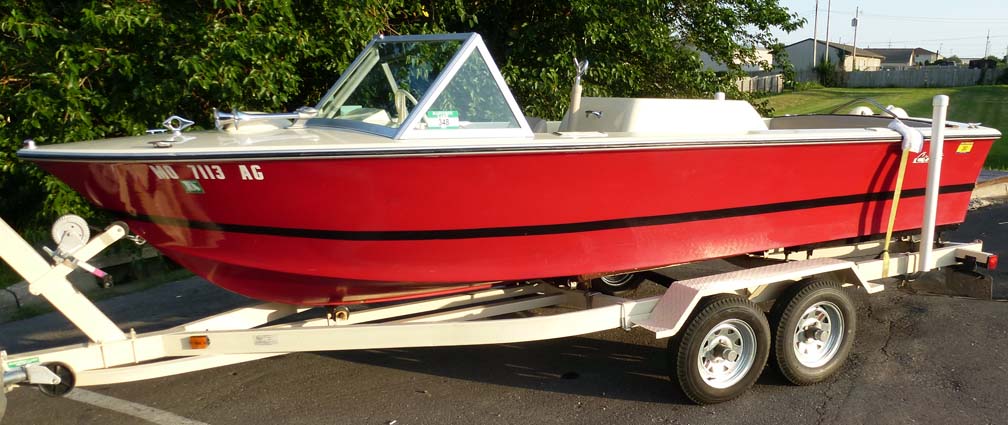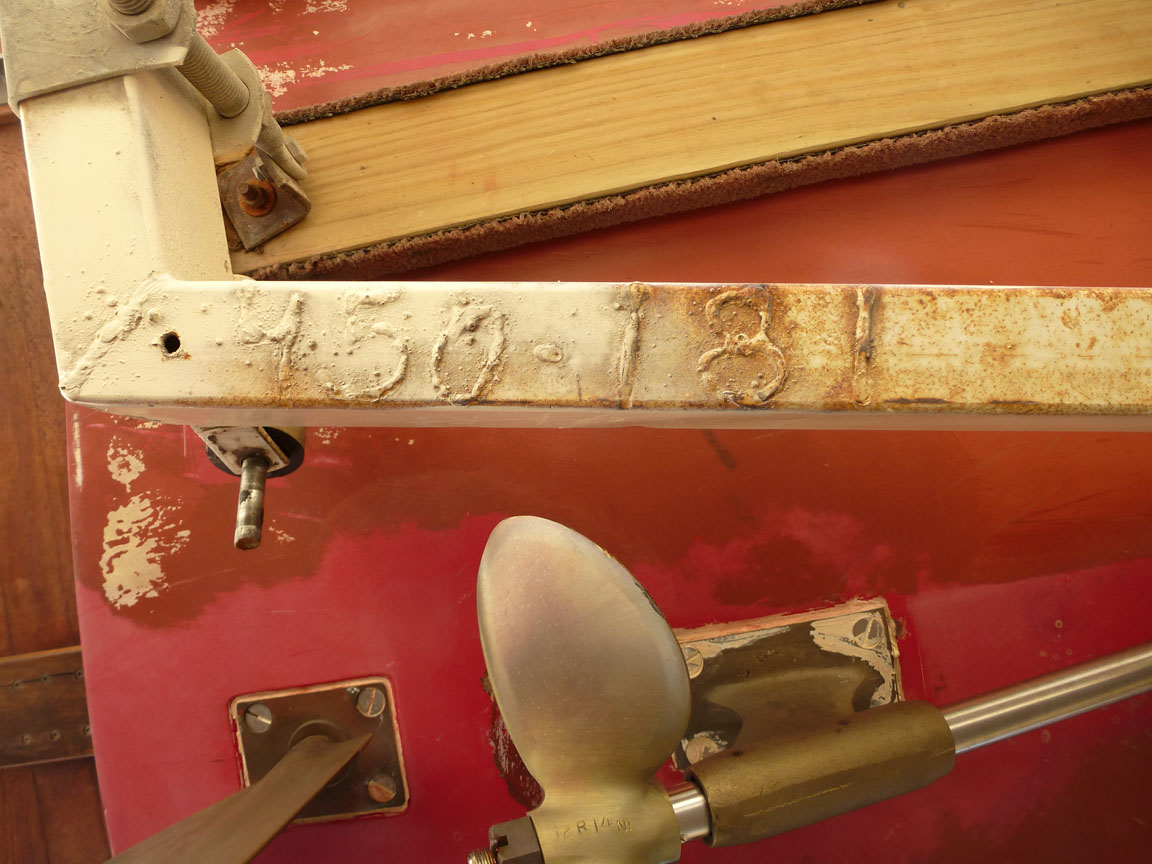 ALTERNATE TEXT: This is a tandem axle trailer built in 1973 by Rolco, a company making trailers today. Trailer was built to carry for a 17 ft., 1800 pound boat. 2" ball hitch. Because of its design, hitch weight is fully adjustable by moving suspension system fore and/or aft. Notice how rear cross member can accommodate almost any power configuration. The winch and safety chains are "like new." Also four "like new" wheels and tires plus good older spare wheel and tire ( all 5 tires are 5.30 - 12, 80 psi, Load Range C) are less than a year old, four have less than 1000 miles of use. The value of components is greater than asking price for the whole trailer. This trailer was stored in a garage most of its life. I have a clear title. My reason for selling is I'd prefer to have a single axle trailer with brakes, and am having a new trailer built for my antique ski boat.