Battery, etc.
Grant MacLaren's
1972 Correct Craft Skier
MacSkier

When I acquired the boat, the battery was located under the forward observer's seat and protruded above the deck.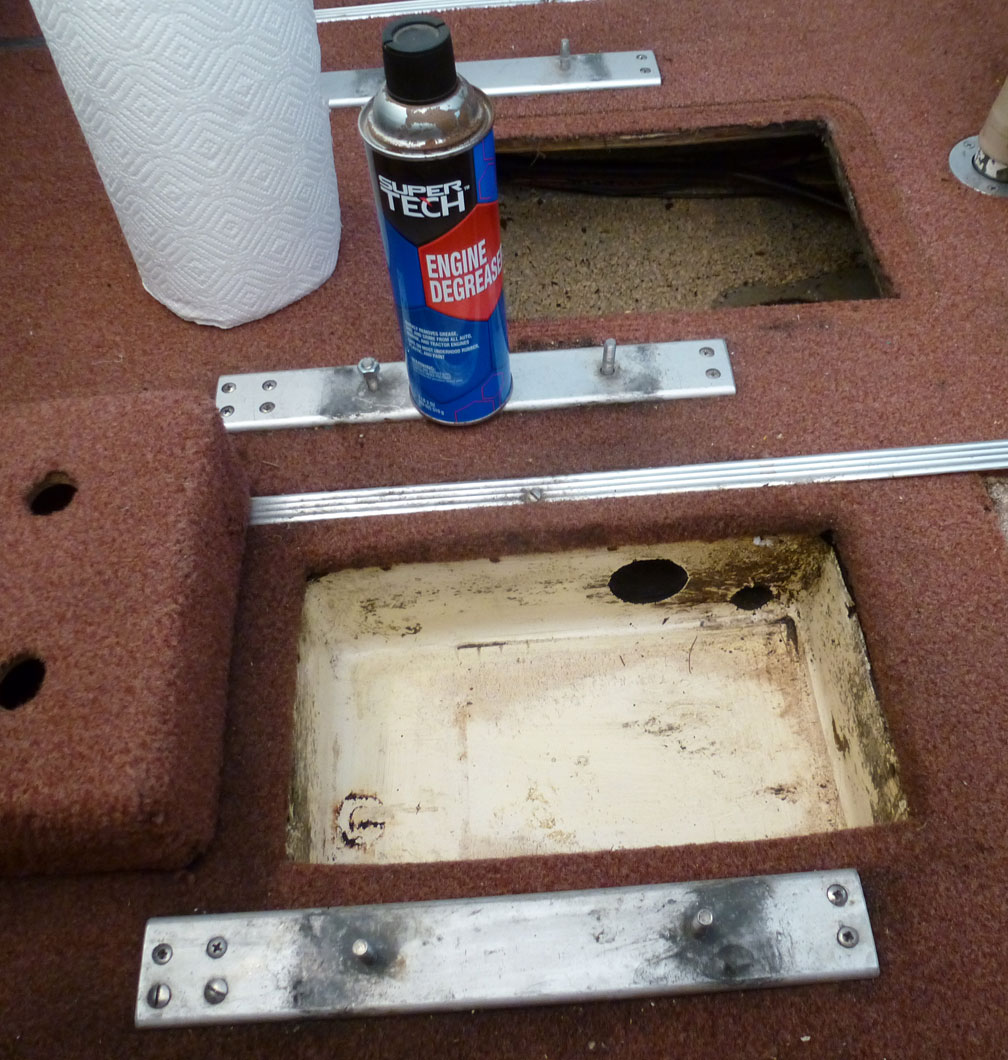 Boat's bow to left.
Click photo for larger image.

The battery cables were in sad shape. I ordered a new 7.5 ft. cable from Termional Supply after signing a "no return" agreement.

In its new location (over the keel, between the front seats), the battery will be accessed through a carpeted floor panel with a thumb hole. In the photo above, "forward" is to the left. The hold down straps (webbing) are fastened to footmans' loops, screwed to a wood and plywood "box" that will prevent the battery from sliding. The battery's new location provides vertical clearance beneath the new 3/4 inch plywood floor; a low profile battery will also help in this regard. (NAPA #7558R pictured, 3rd image below.)
---
"It needed a little work, but what boat doesn't?"
---
HOME
---
Ads are selected by Google.
---
---
Another pretty good web page by Grant MacLaren