Update
August 9, 2015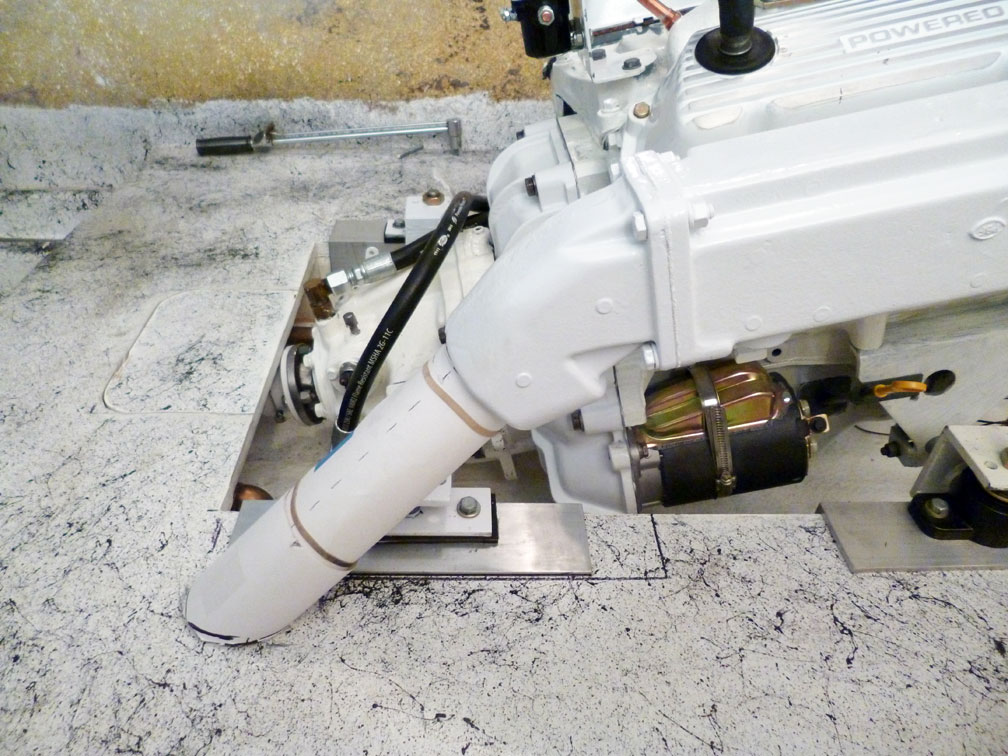 The new aft motor mounts have been fabricated and installed.
We've decided to run the exhaust in 2-1/2" rubber tubing all the way from the manifold to the transom to the thru-hull fittings. The "reducer(?)" (at the "thru-hull" will be made by Bud's grandson at his place of work, using the 2-1/2" SS pipe I acquired earlier. I've ordered "flaps" for the thru-hull fittings. The paper mock-up above gives us a good indication of where we will penetrate the floor.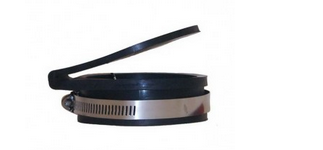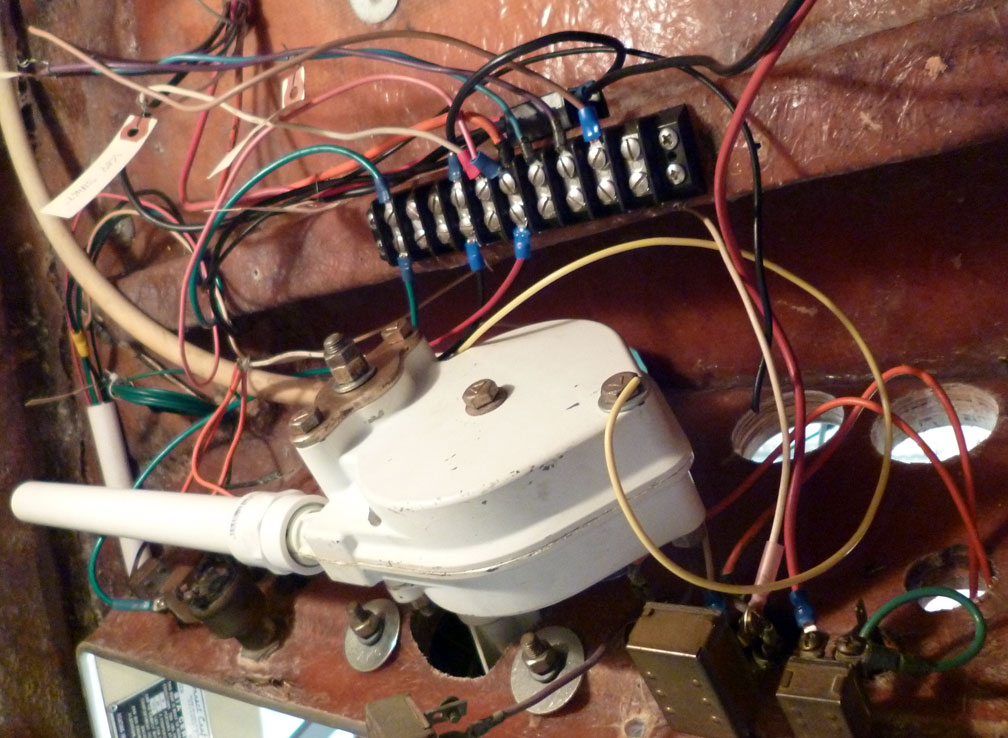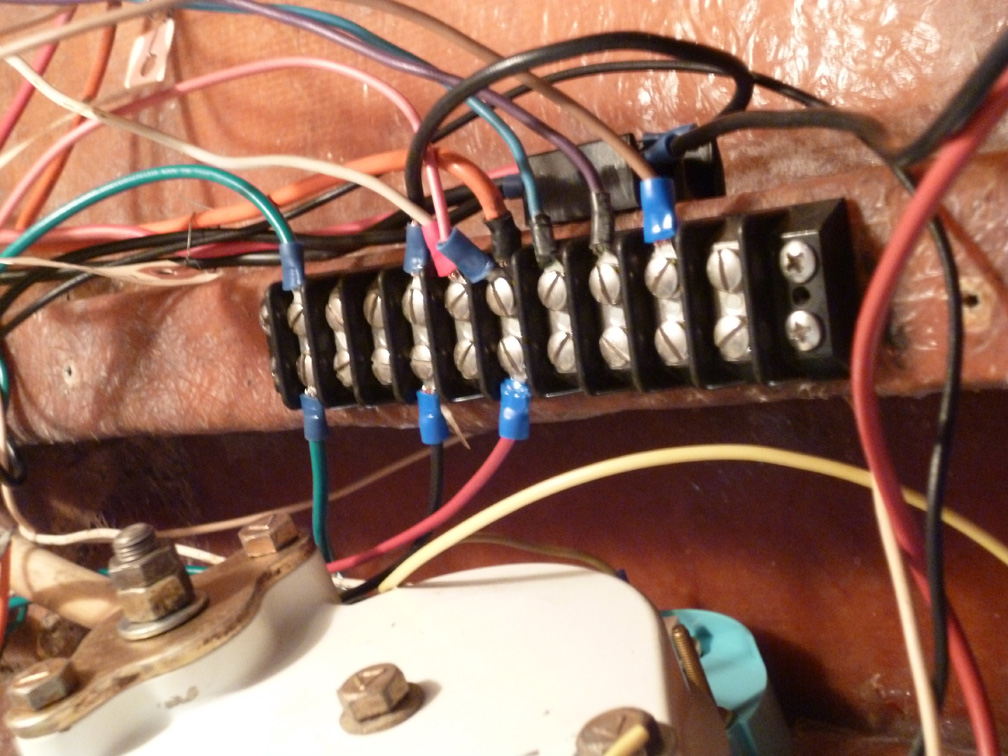 Much of the wiring has been re-designed and much has been installed. I find it much easier to use terminal strips than trying to create a new harness. The wiring changes are due to the addition of an electric fuel gauge, all new gauges on the control panel, blower wire to meet mfg's specs., a single wire alternator, electronic ignition, etc.
I've also designed, fabricated and installed a new dipstick. No chance of it interfering with the motor box -- and breaking, like the previous one did.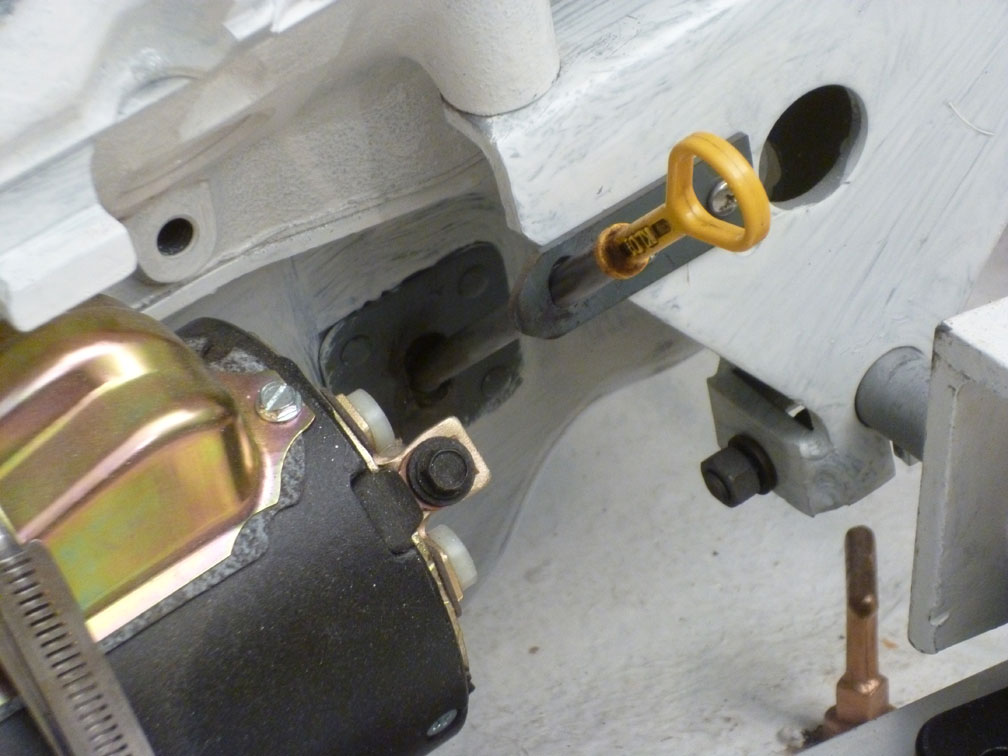 ---
"It needed a little work, but what boat doesn't?"
---
HOME
---
Ads are selected by Google.
---
---
Another pretty good web page by Grant MacLaren