Grant Likes This Boat!
It's a 1947 Hacker Craft Utility.
Asking price in early 2012 was $45,000. I saw it listed later for $30,000.
Its length is 20 ft, with a beam of 6' 6".
It's powered with a 285 hp, 8 cylinder Crusader 350 marine (gasoline) engine.
The seller claims a maximum speed of 45 mph.
Original bottom, refastened, new transom, one new bow cover board.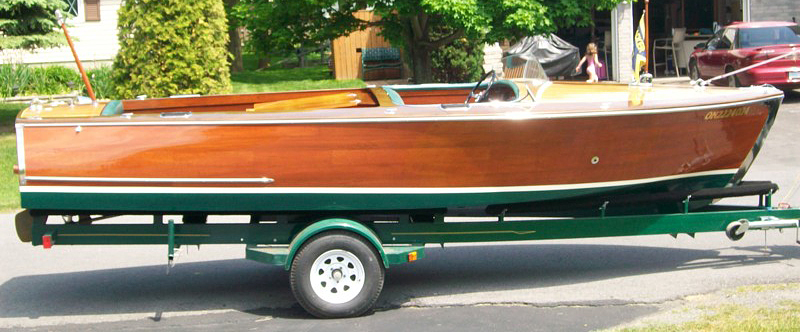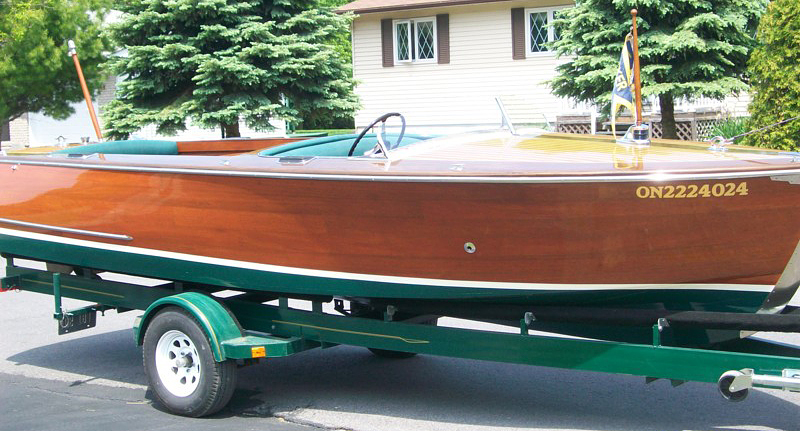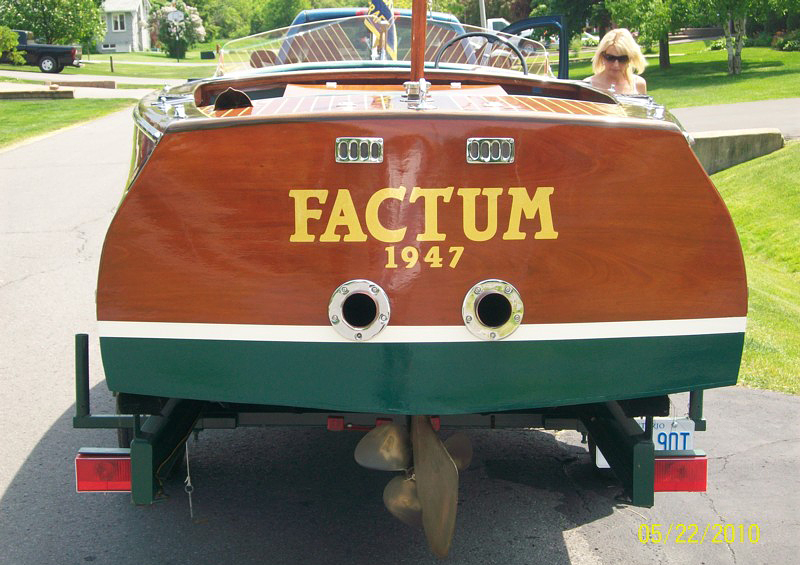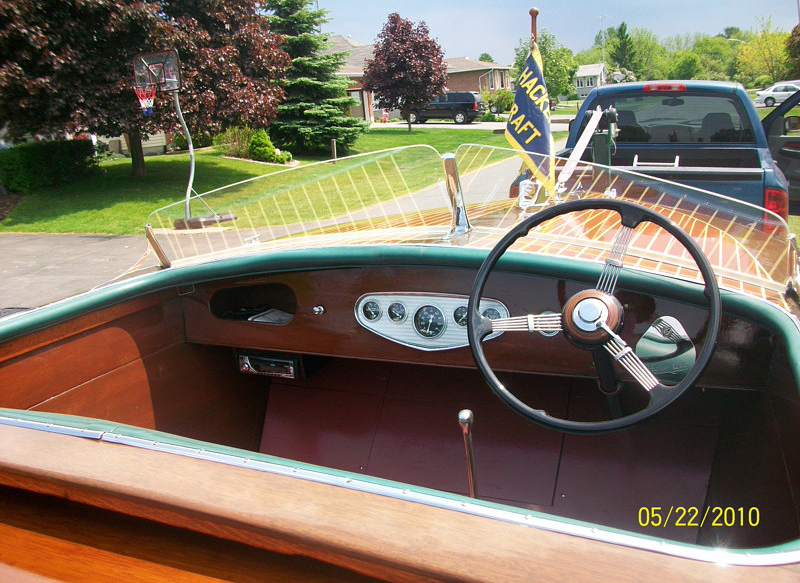 Utilities are characterized by their ample floor space, which provides practicality for today's boater. Gracefully crowned decks, leather seating, linoleum flooring, and convenient storage cabinets characterize the interior of the utility.

Things I like:
The green bottom.
The simple instrument panel.
The floor-mounted shift lever.
The throttle centered on the steering wheel.
The upholstery.
Linoleum floorboards.
Simple windshield.
The clean motorbox.
AND HERE'S A 1948 HACKER